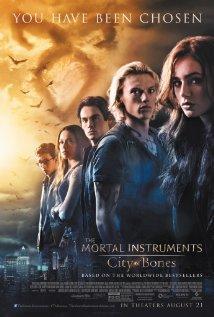 The Mortal Instruments: City of Bones (2013)
Starring: Lily Collins, Jamie Campbell Bower, Kevin Zegers, Jemima West
Summary: 
When her mother disappears, Clary Fray learns that she descends from a line of warriors who protect our world from demons. She joins forces with others like her and heads into a dangerous alternate New York called Downworld.
My Thoughts: For me this book was like a mixture of Harry Potter and Twilight, with a bit more Harry Potter than the Twilight factor. The supernatural romance part is mainly the whole story, but there are action-like, fast paced scenes that get your heart racing and its a bit intense. Another movie to add on my list of movies based on books.
I have never read these books, but I definitely need to now. Its not really like anything I've read recently. I guess I'm new to the bandwagon of The City of Bones, but, OH WELL, better late than never.The first hour of the movie is basically the background building and unfortunately, it DRAAAGED. I really wanted them to just get over that and move onto the sexy, action scenes. But it really did help me personally because I hadn't read the book and after that hour, I was just hooked. It went so much more fast paced and it got more intense, which is a good thing.

Lily Collins STOLE THE SHOW. I really didn't like her as an actress, just from her previous stuff like Abduction and I really hadn't taken her seriously, I just made eyebrow jokes. THANK GOD FOR TWEEZERS. But in this, this is sort of her element and I would like seeing her more often. Jamie Campbell Bower is also, amazing in this. I didn't know how I would feel about him being in this movie as the sexy, male lead, but he grew on me. I loved his smoldering eyes and his smirk. HIS EVERYTHING! He was just perfect.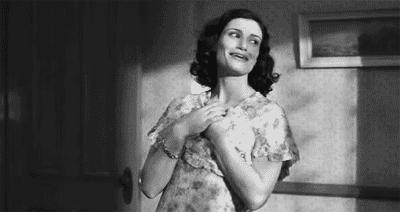 I just wanted him. The effects were a tad over the top for me, but they were good, but just a little too much in my opinion. Mainly because I am more used to Twilight-ish graphics and effects and this was like: BAM BAM BAM CRAZY FLOWERS BLOOMING, OWLS, STUFF. Woo. AND IT WAS WAAAY OVER THE TOP.
So, I really did enjoy the movie and I didn't even read the book, but I will! I WILL. I promise.