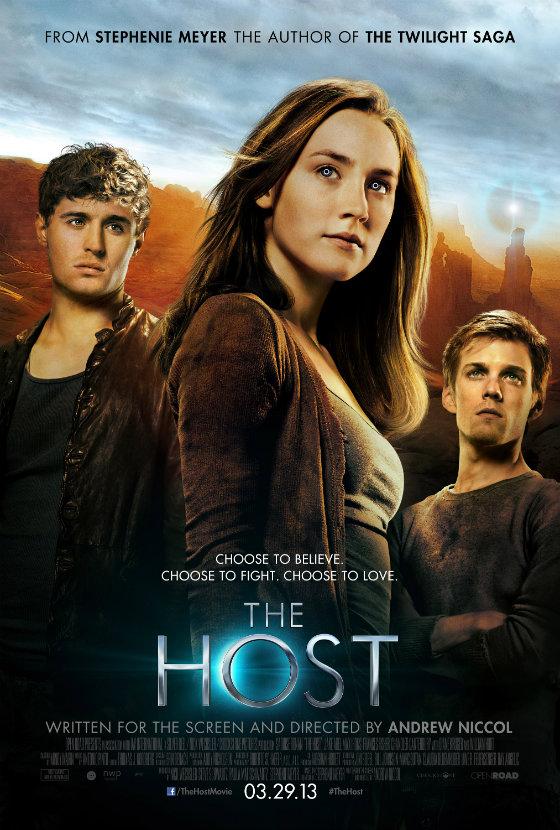 The Host (2013)
Starring: Saoirse Ronan, Max Irons, Jake Abel, Emily Browning
Summary:
When an unseen enemy threatens mankind by taking over their bodies and erasing their memories, Melanie will risk everything to protect the people she cares most about, proving that love can conquer all in a dangerous new world.
My Thoughts: I saw this yesterday and originally I had some sort of expectation for it to be good, but I didn't expect it to be as good as it was. And I usually don't like Sci-Fi anything, this kept me interested and I enjoyed it althroughout the movie. I was not let down. It was dynamic, I enjoyed the fact that the two people were living in one body, it was interesting to see on film.
I personally would go crazy. But the way Saoirse played these two characters was amazing! Another character I enjoyed seeing was Diane Kruger. She played this obsessive, crazy, Seeker and it was perfectly portrayed. Although I didn't read the book, I felt if I had she'd be perfect.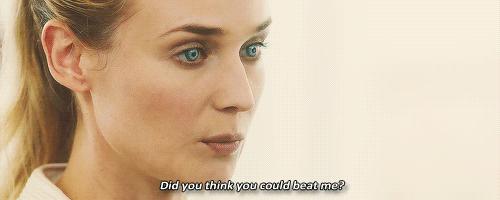 Another thing was since Wanda and Melanie were two different people, I don't know why but I just didn't take to Melanie that much, I really didn't like her as a person, but I don't know if that was intended or not. She was funny, but I just didn't like her as a person. Wanda was awesome, I loved her! I wanted to hug her. And also one thing I didn't like, it didn't feel like there was much of a sci-fi effect accept for the aliens thing. I think that it was more dystopian than sci-fi to me. 
Well that's my take on The Host.