So, it's Day 6 of Movember and my 'stache is on the way in. Right now it's still short and underwhelming. But I swear, it's on its way to big things.
As an update for everyone, the Moustache Growers Union Local 416647 is doing well to start our month. At this very moment the 11 (yes 11!) of us have raised $545! That number makes me happy. It means that people are recognizing that we are trying to do a good thing by supporting Men's Health in Canada and around the world.
On a personal update, I'm looking to raise more funds to support the cause.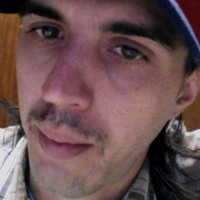 So, if you want to support this 'stache and see me take more selfies and such… please think about clicking on this link, mobro.co/phjoshua and donating a dollar or 2. Honestly, I know that we're all trying to pay the bills and get by, so I'm not asking for your life savings. But every dollar will get us closer and closer and closer.
We are also getting closer to #MoChaKaTO which I promise you will hear more about whether you want to or not.
It's going to be awesome!
And you're going to hear Union members talking about men's health throughout the month on our social networks and in person. That's the point. To talk about it. To raise awareness.
Here's why:
•   1 in 7 men will develop prostate cancer during his lifetime and 1 in 28 will die of it.
•   A man dies from prostate cancer every 22 minutes.
•   In 2013, 23,600 new cases of the disease will be diagnosed and 3,900 men will die of prostate cancer.
•   Prostate cancer is the most frequently diagnosed cancer in men.
•   The incidence rates are nearly double in African Canadian men.
•   If detected and treated early, there is a 95 percent survival rate associated with prostate cancer.
So we grow our moustaches and post awful photos of ourselves on the internet and we ask for your help.
Thanks to all of you for your support of me, my team and the Movember cause.
You're awesome!
Meet The Union
Joshua Murray
Sean Boulton
Jason Chan
Jason Carlin
Jessica Law
Andy Arias
Rannie Turingan
Terri-Leigh Holbeche
Michael Caputo
Christopher Longtin
Russel Harder