IT'S HERE!
Movember 2013 has finally arrived. After months of planning and brainstorming and recruiting and waiting, it's finally time to stop waiting and start growing those sweet sweet 'staches.
Admittedly, I shaved on the night of October 30th this year because of my schedule. It was a long and arduous process that included a dead battery in my electric razor and kitchen scissors used in lieu to take the length and bushiness of my beard. Once that was done it was time to open a brand new razor and turn the water on super hot. I pulled out the shaving gel, worked up a significant lather and went to work!
My #Movember shaving tips: fresh razor, hot water, good lather, don't rush & moisturize!

— Joshua Murray (@phjoshua) October 31, 2013
The key to all of the work was taking my time. There was a LOT of hair there. A LOT.
But in the end, the job got done.
Have a look: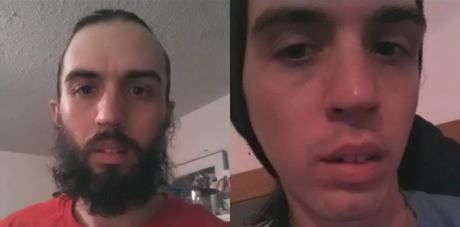 On Facebook I said that I felt like I went from Jonny Gomes to Jonny High School.
I mean just look at me. I look 17. But as the month goes on and my moustache starts coming in, I will age appropriately.
I promise.
Now, for the important part. The reason that I'm doing this again in 2013, the reason that all 9 members of the Moustache Growers Union Local 416647 are Mo'ing it up this month is to raise awareness and funds to support Men's Health initiatives around the world.
Not a single man is immune to prostate cancer, testicular cancer or mental health issues. That means that your dad, your brother, your cousin, your boyfriend, your husband your best friend – they are all vulnerable. And because of that fact, we fight to find new ways to protect and treat and support every man who has to go through that fight.
If you would like to support my moustache you can click this link: mobro.co/phjoshua
Or you can visit the Moustache Growers Union Local 416647 page: bit.ly/MovemberUnion
And a special shout out on day 1 goes to my awesome cousin Scott Armstrong for his $20 donation to my page. Good guy that guy.
Stay tuned for more journal entries to come as the month progresses. And thank you to everyone who helps spread the word and raises money for this worthy cause.
You're Awesome!