Movember! It's here again, and we're talking about it.
In the past we've given you famous musical moustaches to look at, this year we thought we'd do something a little different.
But first, let me tell you all about Movember.
Movember is the leading charity changing the face of men's health. They support initiatives for prostate cancer, testicular cancer, and mental health and suicide prevention. With 1250+ projects funded and 20 men's health partners in 20 countries, they're changing lives.
"We work closely with our global men's health partners to ensure collaboration, transparency and accountability for every project we fund. We monitor this through report cards which detail what we seek to achieve, key measures and the impact." - Owen Sharp, CEO
To kick off the month, I headed to Rod, Gun and Barbers in The Junction to witness the removal of all beard and moustache hair from the face of the one and only Trevor Crook for the start of the Johnson Crook MoBro campaign. Noel Johnson gave Trevor the VIP treatment and of course, we documented it! We've got photos, video and there's even a sweet time lapse video.
And if there was ever any doubt, the barbershop is the place to be on a Friday night. The place was hopping!
This slideshow requires JavaScript.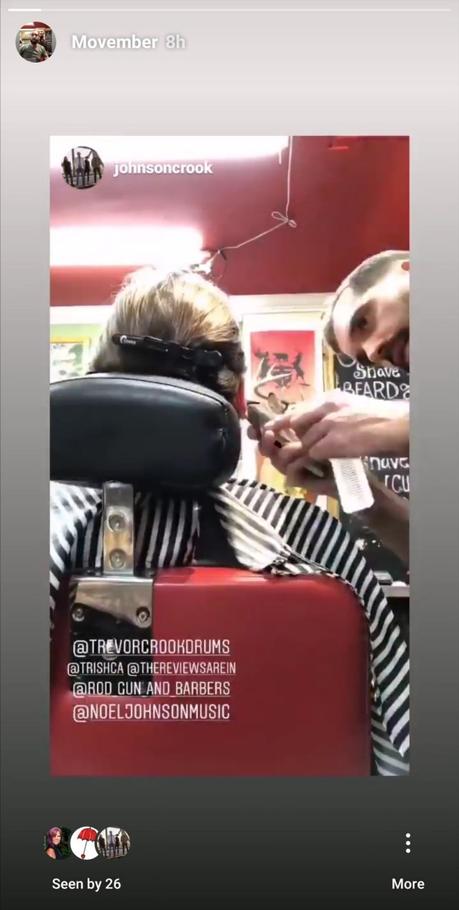 Admittedly, this year we're not running our a campaign through our blog, but we are proud supporters of Movember.
We invite all of you to help stop men dying too young by making a donation this year. We're going to start a list, and we hope it continues to grow throughout the month.
To start us off here are the links for Joshua, who is doing his tenth year and Trevor Crook, of Johnson Crook.
Additionally, Joshua is also involved in a fun Movember tradition. Along with his friend Sean, they run the Movember Challenge Karaoke event which has raised more than $15,000 over its first nine years. It's a great reason to get out and sing. Watch Josh's socials for more details as they're available.
MoBro Links
Click the links below to learn more and support a great cause.
MoBro Joshua Murray
MoBro Trevor Crook
Wanna get your name added to our list? We'll be shouting out people and sharing links all month. Hit us up, and we'll include your MoBro link.