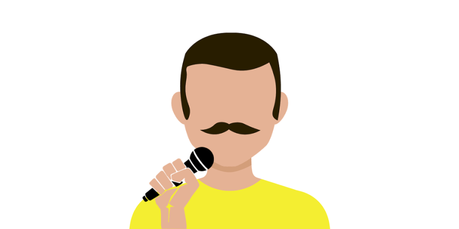 Movember is a charity that has been important to me for years, and as we wind down on our 8th official Movember as fundraising, moustache growing, event hosting participants, we wanted to say a little thank you to those who continue to support this great cause.
Men are facing a health crisis that isn't being talked about. They are dying too young, before their time. We're taking action and we need your help. - movember.com
To help us celebrate Movember, and to show that everyone can Mo, we got a little help from friends in music. Check out their awesome/hilarious/fun Movember moustaches and share your favourites.
And, if you would like to donate to help support Men's Health Initiatives, thereviewarein.com's Movember page is available right here: thereviewsarein.com Movember 2017!
Check out these fantastic and fun pics, and if you're in Toronto on Thursday, November 30 - join us for our 8th Annual Movember Challenge Karaoke Fundraiser!
Check out Danielle all over the internets: Facebook / Twitter / Instagram / iTunes / Spotify
Check out The Commotions all over the internets: Website / Facebook / Twitter / Instagram / Spotify
Thank you again to all of the artists for their photos and participation. We love it!