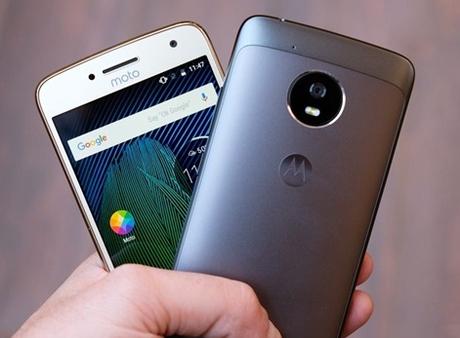 Looking for a giant-sized Smartphone but not at the very high price tag? Well! Moto G6 price could be your favorite one in this year. It is being reported that Motorola has the plan to unveil the Moto G6 soon and Moto G series is already popular because of reasonable prices.

Motorola release the Moto G6 officially around the world
Motorola has yet to release the Moto G6 officially around the world. But we can still get to know a little bit about specs if rumors and leaks come true. As usual, it will be 4G handset you will be able to buy working on many bands (including 1, 3, 5, 7, 8, 19, 20, 28, 38, and 40. We have not any piece of information related to the dimension of the phone. But it is rumored to feature 5.7-inches based on full HD resolution (1080 x 2160 pixels). It comes with 18:9 aspect ratio, a very trendy ratio in the world. And with all that, it has 424ppi (pixel per inch density). Motorola will use Corning Gorilla Glass protection to hold you up when you get your phone dropped accidentally from your hands.
Moto G6 will run with the help of Snapdragon!
Moto G6 will run with the help of Snapdragon 450 (as rumor claim) which is not enough to satisfy. But if this rumor does not come true, we may get something better, a better Octa-Core processor to keep you faster than the older G5. And it will be available with two options to have fun with multitasking, a 3GB RAM with 32GB ROM and a 4GB RAM with 64GB ROM. And yes, an SD card slot will be there to expand your limits, up to 256GB SD card. Thinking of trendy technique of focus on objects, it will have a dual camera setup with a dual-tone LED flash. Rumor suggests it will have 12MP and 5MP cameras on its rear side. And it has a 16MP camera on the front side with a f/2.0 aperture size. The company has used a 3000mAh battery (Li-ion battery) to power this phone up. It can come with fast charging feature to run you more than a day but with a minimal charging than before.
As usual, a plus-sized version (known as Motorola Moto G6 Plus) of a phone will be there to enable people to go with a different size. It is possible that the company will release this phone before the end of first half of 2018. It is not very easy to find the best budget phone around the market. However, it is easier than before. With each passing year, phone makers are trying to more and more impressive options to grab the attention of the world. They are trying to port features flagship for their budget devices so that they can get you attentive without giving a serious hit to your pocket. Prices have been reduced a lot and set of features has been increased a lot. Flagships of companies are working hard to impress consumers and they are quite successful. But what if you do not want more than fifty thousand on a single phone? This is where budget phones come handy.