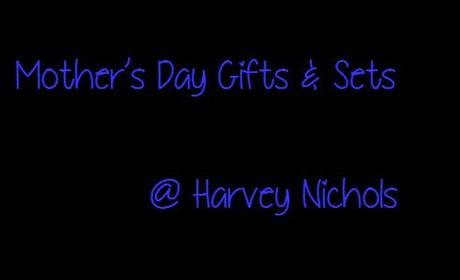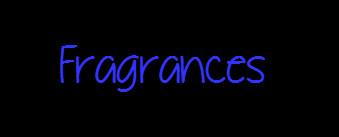 UnderGreen Pink EDP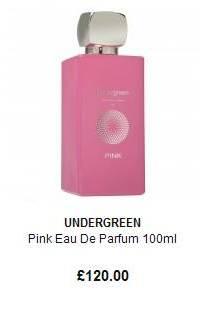 Undergreen's Pink eau de parfum is a luxury gourmand scent for connoisseurs with a flirtatious blend of fruity floral and sugary tones that results in a deliciously sublime, fine fragrance. The scent features top notes of orange, bergamot, lemon and elemi, heart notes of rose, strawberry, pear and clove, and base notes of caramel, vanilla, praline and cedarwood.   I think this perfume is suitable for mums at all ages.  
Chloé 'Eau De Chloé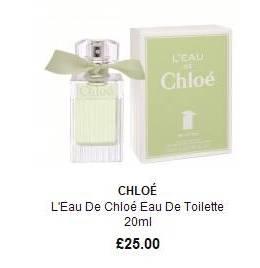 Like its original fragrance, Chloé's new L'Eau De Chloé is a unique scent that suggests elegance and modernity. Little by little, patchouli appears in sophisticated touches evoking the luxury of wearing a flawlessly finished garment.     I think this fragrance is more suitable for younger mummy's (or modern mummy's my mom is not that modern on her choice of perfumes). I can not think of my mom using this fragrance, She is so classical when it comes to her perfumes.  Let's say this not that ideal for over 50's.    
Chloe Mother's Day Gift Set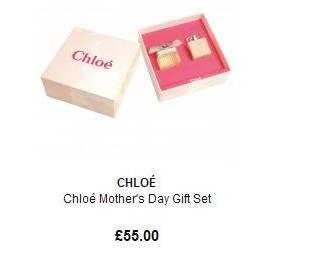 Chloé's newly unveiled scent captures the creative and confident individuality of its ideal woman. The heart is a bouquet of florals composed of peony, lychee and freesia, and refreshing notes of rose, magnolia and lily of the valley, whilst amber and cedar wood are at the base. The set contains an eau de parfum (50ml) and a body lotion (100ml).   This is more ideal for mum's at all ages. This is both classical and modern, I think every one can use it easily.    
Bottega Veneta Mother's Day Gift Set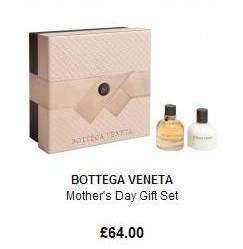 Mothers the world over will love Bottega Veneta's stunning gift set. Containing its eau de parfum (50ml), and body lotion (100ml), the fragrance is like a floral chypre that marries the air of the Venetian countryside - fresh meadows, mown hay, flowers, earth, and wood - with the gentle richness of leather in a creation crafted with meticulousness of a master artisan.   This ideal for mum's who likes fresh and floral fragrances, It is ideal for mum's at all ages.      
Marc Jabos Daisy Eau SO Fresh Mother's Day Gift Set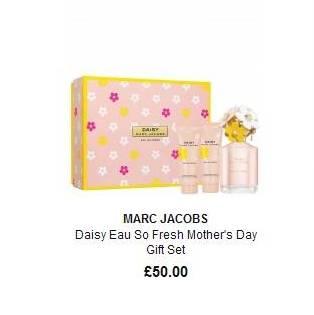 Perfect for warmer months, Marc Jacobs' Daisy Eau So Fresh is an elegant and enchanting new perfume with top notes of raspberry, grapefruit and pear, middle notes of violet and wild rose and base notes of cedarwood and plum. The set contains an eau de parfum (75ml), body lotion (75ml), and shower gel (75ml), and would make a sophisticated gift this Mother's Day.   What are you waiting go and buy this fragrance for your mum, this is a good match for mums at all ages.    
Eight & BOB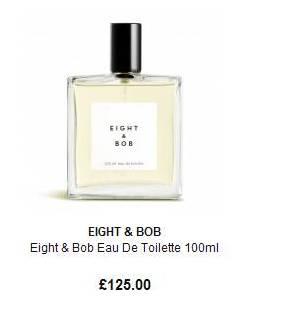 I would buy this even just for the bottle..   It's a limited edition fragrance. Don't miss it.  
Marc Jabos Dot Solid Perfume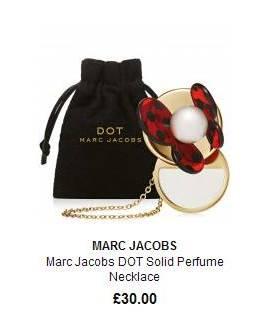 DOT eau de parfum is the latest fragrance from Marc Jacobs; a lush floral scent guaranteed to lift your mood just in time for summer. The top captivates with a delectable blend of red berries, succulent dragonfruit, and sweet honeysuckle. The lush floral heart of the fragrance blooms with addictive jasmine mingled with energising notes of coconut water and orange blossom, whilst the scent rounds out with a feminine drydown of creamy vanilla, driftwood, and sensual musks. This Limited Edition solid perfume necklace is the perfect way to carry your fragrance with you when you're out in the city   This really depends on taste, I like solid perfumes but carrying a big lady bird on my neck not for me..    

Tom Ford Lip Shine in Chastity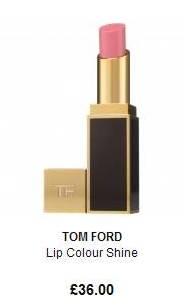 Tom Ford's Lip Colour Shine envelops the lips in a semi-transparent, high-shine color veil. Each sensuous and delicate shade glides on with a luminous sheen, instantly moisturizing and conditioning the lips. Developed with Tom Ford's signature blend of rare ingredients, including soja seed extract, brazilian murumuru butter and chamomilla flower oil, this luxurious formula delivers decadent comfort   It's an ideal shade for pale skins but no so ideal for olive and darker skins.     
Nars Mad Mad World Eye Shadow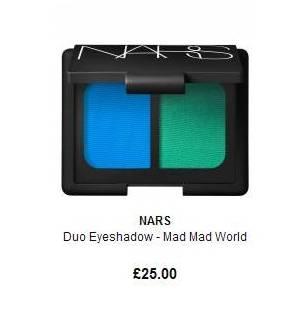 This eye shadow is gorgeous, not sure if your mommy will use it but than again if I am sure if you buy this for your mum, your mom will be giving it back to you.  :)      
Nars The Happenings Eye Shadow Palette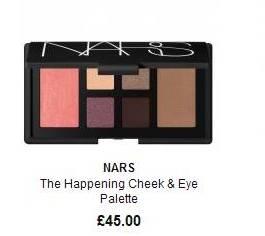 Elevate any look to an advanced level of artistry with NARS' four evocative eye shadows and iconic Orgasm Blush and Laguna Bronzer for cheeks – all in one sleek, go-anywhere compact.     This is one of the latest makeup palette's that Nars Launched a couple of weeks ago, Before its sold out completely buy one of your self and one for your mom..  Don't let it go :)  
Burberry Light Glow Natural Blush Coral Pink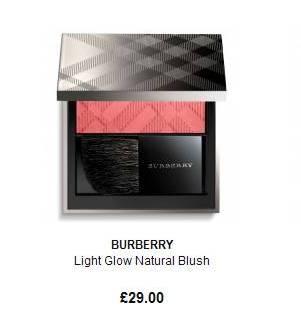 Burberry's Natural Blush is an airy micro-powder that ensures rich shades for an effortless natural fresh complexion and a healthy glow. Silicones provides an easy glide application and wild rose provides wonderful moisturising benefits. No one can ever go wrong with this blush.      
Burberry Lip Glow Coral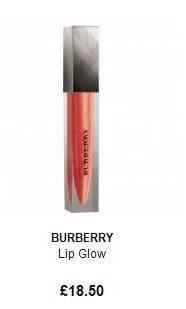 This shade tell us everything. I will fit into any girls skin.      
Lancome Vernis In Love 335 N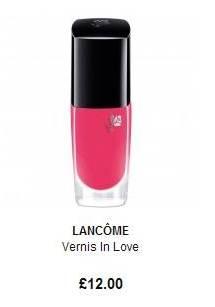 This nail polish is a part of Lancome's Valentines Day Collection. It's a vibrant pink.
Stila Positively Pink Cheek Palette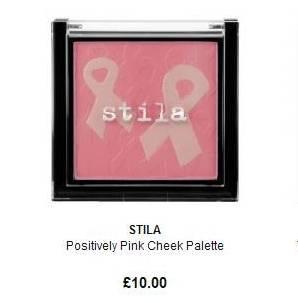 This blush was released for Breast Cancer Awareness Week and A portion of proceeds will be donated to The Breast Cancer Research Foundation.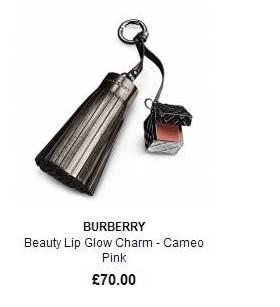 Introducing the Limited Edition Burberry Beauty Charm. Featuring a solid Burberry Beauty Lip Glow in a glossy pink nude shade to complement any festive look, this sweet shade is captured in an elegant tasseled gunmetal charm.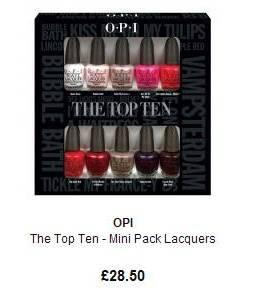 OPI The Top Ten Mini Collection contains all the shades you need for gorgeous nails.   OPI is Hollywood's choice as the ultimate accessory for glamorous, red carpet nails. From timeless reds to feminine pastels, The Top Ten Mini Collection features OPI's best-selling shades from 2012.   OPI's best nail colors all in one package from light to dark.
#Alpine Snow
#Bubble Bath
#Tickle My France-y
#Kiss Me On My Tulip
#Red Lights Ahead...Where?
#Big Apple Red
#I'm Not Really A Waitress
#You Don't Know Jacques! 
#Vampsterdam

#Lincoln Park After Dark

All bottles 3.75ml   Best of All OPI Polishes in one box, Do not miss it..  


This Works Luxury Night Sleep Kit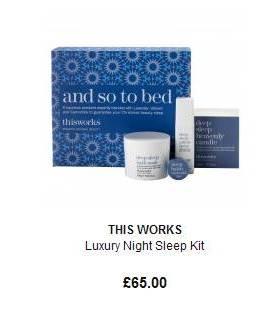 This works' Luxury Night Sleep Kit is a gift containing deep sleep bath soak, deep sleep heavenly candle, deep sleep pillow spray and sleep balm.
Soothe your senses and increase your inner peace before bed with these luxurious four products that promote night time relaxation. Each containing our unique blend of lavender, vetivert and wild camomile, this pack will give you the ultimate holiday rest
Creme de La Mer Radiance Collection Gift Set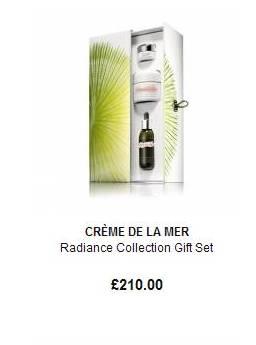 Crème de la Mer's Radiance Collection Gift Set is the first step towards a fresher, more radiant complexion. Deluxe sizes of potent creams and treatments work together so skin looks brighter, more even-toned and translucent - utterly luminous   La Mer probably could be the most beautiful present you can give to your mother..  La Mer is a treasure.  
This Works Perfect Luxury Kit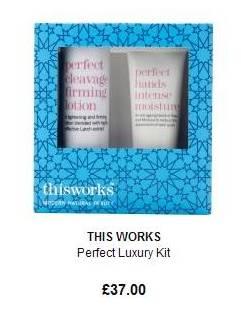 Two award winning perfecting products for the hands and bust   MODERN: Revitalise skin ravished by winter winds, leaving you perfectly radiant for any season.   NATURAL: Care for your décolleté with This Works perfect cleavage, containing Larch extract, yellow Algae and Pomegranate. perfect hands intense moisture hydrates with Rose, Mimosa and Musk Mallow.   BEAUTY: Rejuvenate and reduce fine lines and wrinkles on your chest while tightening and reducing the appearance of dark spots on your hands. Illuminate the skin on your hands and chgestwhich is often on show but may be neglected.     Contains full size products: perfect cleavage firming lotion - 60ml perfect hands intense moisture - 75ml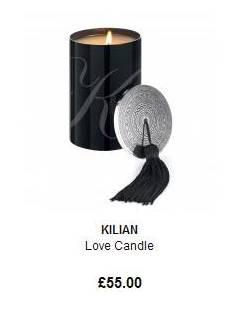 Kilian's seductive Love Candle is a sweet combination of warm and floral notes - expect a delicate aroma of vanilla and orange blossom to fill your home.


Soap & Glory The Best Things in Life Gift Set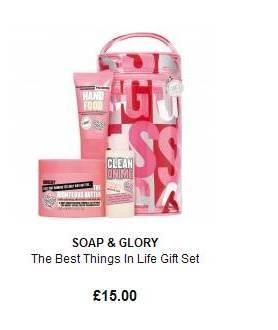 Soap & Glory's The Best Things In Life gift set contains its original formula righteous butter body butter (300ml), clean on me moisturizing shower gel (75ml) , and a travel-sized hand food hand cream (50ml), all with our original fragrant pink mix of orange leaf, strawberry, ozone, jasmine, sandalwood and musks.    
Soap & Glory Smooth Over Darling Set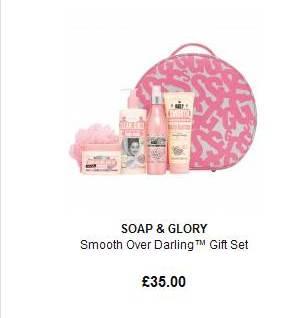 Soap & Glory's Smooth Over Darling gift set features full sizes of Clean Girls™ body wash, Scrub 'Em & Leave 'Em™ salt body buff, The Daily Smooth™ body butter, Mist You Madly™ body spray and a shower puff. - See more at: http://www.harveynichols.com/beauty/categories/soap-glory/s430335-smooth-over-darling-gift-set.html#sthash.nFBvPQtn.dpuf
ESPA BATH OIL COLLECTION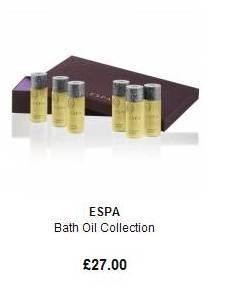 I love ESPA's bath oils, so gorgeous. Use it to massage your body, use it on your hands, use it on your
temples to relax your self.
Indulge yourself in our collection of ESPA natural essential bath oils. Simply select the blend with the perfect benefit for your mood on any given day. Containing 15ml Detoxifying Bath Oil, 15ml Energising Bath Oil, 15ml Fitness Bath Oil, 15ml Resistance Bath Oil, 15ml Restorative Bath Oil, 15ml Soothing Bath Oil  
NOBLE ISLE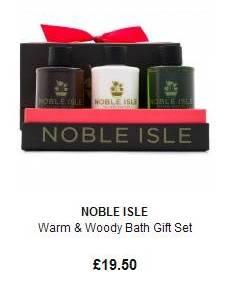 Introduce loved ones to the wonders of Noble Isle with this luxurious gift set. Including Fireside Bath and Shower Gel (75ml), Willow Song Bath and Shower Gel (75ml) and Lightning Oak Hair and Body Wash (75ml), it's this season's must-have gift