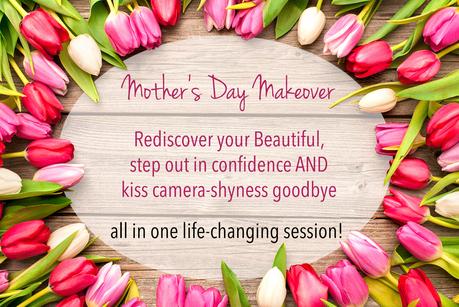 I'm sure you'll agree that every woman deserves a stunning makeover and photo shoot at least once, if not once a year. I believe this implicitly, having witnessed how dramatically it can improve how we see ourselves, how others see us, and how we show up in the world. Photo shoots can literally be transformational – and SO much more than a mere luxury.
Thought For The Day
On that note, according to this French proverb: "It is impossible to overdo luxury." How's that for a fabulous #ThoughtForTheDay? It got me thinking and reflecting on the fact that Mother's Day is coming up. So how about doing something extra special this year and treating yourself and/or your Mom to a stunning photo shoot? I'm here to help you.
Video Tips For You
Here are links to 3 of my videos that are packed with tips to prepare for your shoot, in order to make the most of it: 5 Ways to prep for a shoot, How to get into the mood and my Rock that camera visualization. Follow those links to watch and be inspired.
Extra Special Makeover
In celebration of Mother's Day, I'm offering my photo shoot packages at a never to be repeated rate for the rest of May. Click here for the details: May 2017 Photo Shoot Special AND I've teamed up with inspiring image specialist, speaker and published author Petra Laranjo to offer personal make-over sessions with a fabulous bonus, in the form of lasting confidence in your own skin and on camera. Follow that link to read more about this amazing lady and see samples of her work – and contact us to book as slots are limited: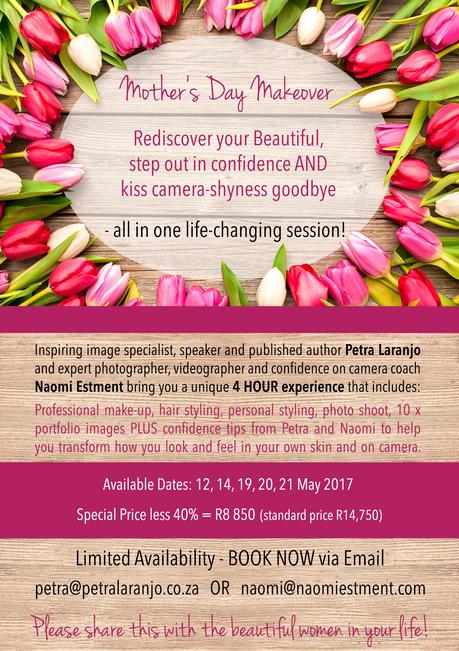 Wherever you are, we wish you a wonderful Mother's Day!