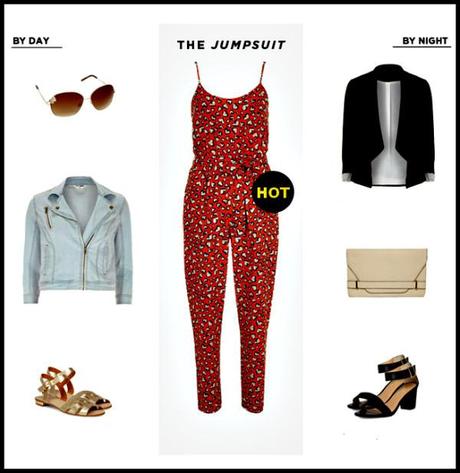 Mother's day is almost here and many of us are planning family gatherings, dinners, picnics and more to celebrate another year of "mommyhood."  And of course we enjoy getting gifts: dozens and dozens of flowers, jewelry and handy kitchen gadgets. But we still pride ourselves on looking our best on the day reserved just for us.
Well, here's an amazing outfit idea for Mother's Day featuring a charismatic coral jumpsuit. Jumpsuits and rompers are trending at the moment as well as fresh, coral hues.
As you can see this jumpsuit is versatile and super easy to style – hello! Add a pair of sunglasses, denim moto jacket and gladiator sandals for a chic and flirty day time look. Then for a casual or intimate dinner, simply add a blazer, clutch and heels for a more polished look.
Speaking of "polished," don't forget a classy nude nail polish to seal the look. Zoya Naturel nail polish collection has a great variety of neutral hues to choose from.
Know what you're wearing for Mother's Day yet? I adore wearing pastels or floral prints for Mother's day. It is so uplifting in my opinion. Can't wait to give my mom her gift this year too. I'm getting her more of those pandora trinkets that she loves so much! What about you? Are you done shipping? Is there anything special you are looking forward to? Be sure to share in the comments below.