We're still in the midst of a stressful time and Mother's Day is coming up. Since many are still awaiting vaccinations and are still apprehensive about going out, it's time to rethink gifting. This year, why not give mom the gift of an at-home facial. We love The Beauty Cloud's Facial in a Box as a great gift for your mom, sisters, best friends, wives and girlfriends, and any other women in your life. For those who have no time or desire to go to the spa, The Beauty Cloud's facial in a box makes a perfect gift. The brand curates professional-grade products and includes a consultation with a licensed esthetician to deliver spa-quality results in the comfort of your home.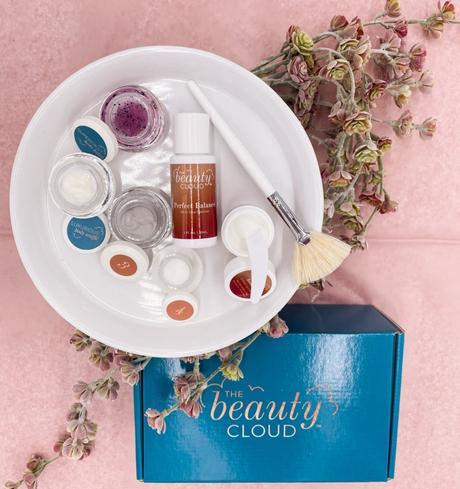 The Beauty Cloud delivers everything you need for an at-home facial that is made for your skin type. Unlike other beauty boxes with random products, these skincare products are not a one-size-fits-all approach. It is the first professional facial in a box. Along with the products that are specific to your skin needs, each box also provides help from a certified esthetician who will become your beauty trainer.
For Mother's Day, The Beauty Cloud's Mom & Me facial box, $80.00 (not pictured), makes a perfect gift for those who live with their moms, daughters, wives, sisters, or girlfriends. This facial kit built for two. It contains:
Perfect Balance Cleanser
Radiance Exfoliating Cream
Marshmallow Whip Mask
Hydrating Lotion
2 Mask Brushes
2 Esthetic Wipes
Wooden Applicators
Skin Care Samples
For those who live alone or gifting someone who lives alone, The Beauty Cloud offers a variety of facial boxes. Two of our favorites include the Beauty in Bloom Facial Box and Shiny & Bright Beauty Box:
Beauty in Bloom Facial, $85.00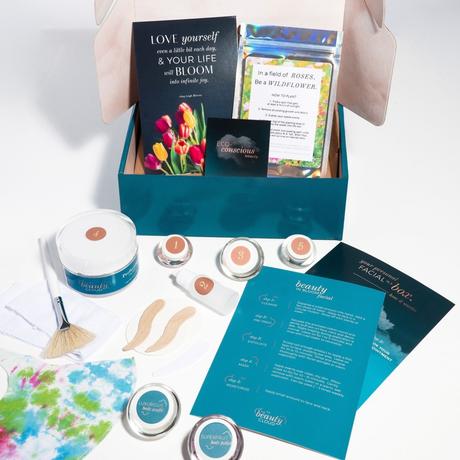 This is exactly what you need to wash away winter dullness and welcome the dewy glow of spring. It has everything you need for a soothing, calming, hydrating at-home facial. The Beauty In Bloom Box contains:
Strawberry Soufflé Exfoliating Cleanser
CoQ10 Rejuvenating Toner
Professional Exfoliating Formula
Perfecting Clay Mask
Hydrating Lotion
Lip Saver
Shiny & Bright Facial, $85.00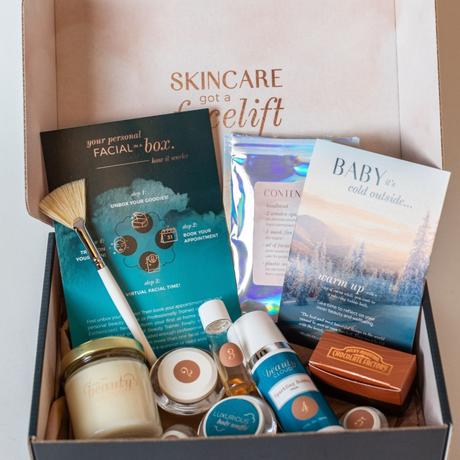 This deluxe facial kit is packed with antioxidant power to brighten and nourish dull, dehydrated skin. Indulge in the exfoliating Cocoa Enzyme, pop open the Sparkling Bubbly Mask, and enjoy a pair of decadent chocolate truffles. The Shiny & Bright Beauty Box contains:
Amondola Cleanser
Cocoa Enzyme & Activator
Sparkling Bubbly Mask
Hydra-Radiance Moisture
Luxurious Body Soufflé
Sparkling Evergreen Mini Candle
Two Chocolate Truffles
Could you or do you know someone who could use a professional spa facial this Mother's Day? Give the gift of The Beauty Cloud and they will enjoy a wonderful day of self-care.