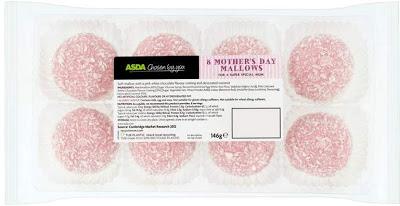 So Mother's Day is just a few days away, on Sunday 10th March, but there's no need to worry if you haven't got a gift just yet. As a Mum myself it's often the little things that mean the most. My favorite part of Mother's Day is definitely the breakfast in bed and a few sweet treats with a cup of tea during the day! Asda have got a lovely range of great value Mother's Day treats instore at the moment and I was lucky enough to be sent a few to review.
Asda Chosen By You 8 Mother's Day Mallows - £1.00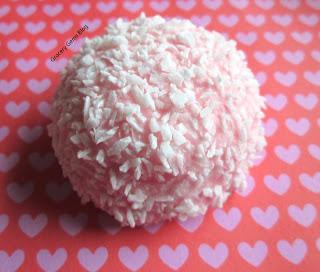 Any of you who've read this blog before will not be surprised that I was delighted with these Asda Chosen By You 8 Mother's Day Mallows. Oh yes, these are mallows that are covered in a pink coloured white chocolate and then coated in coconut. They are just so girly and pretty.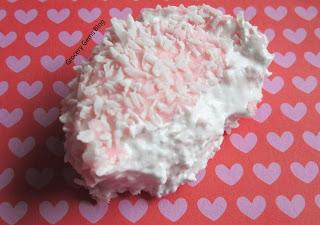 I had to try one straight away and I was delighted to find a slightly gooey mallow center. The white chocolate is a lovely pink color and the flavor is dominated by the delicious coconut sprinkles. I absolutely loved these mallows! They are not overly sweet, mainly because the mallow is so soft and light and the coconut flavouring adds a fresh taste. It's a perfect tea time treat and if your Mum is a coconut fan like me, then these are a must buy!  .
Asda Happy Mother's Day Chocolate Hearts - £1.00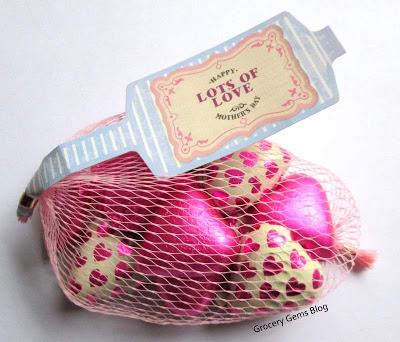 I'm used to seeing these kind of chocolate nets for Easter and Christmas, and even Valentine's Day, but I've never noticed them for Mother's Day before. I love the color scheme used here, the hearts are covered in a dusty pink and cream color foil wrapping- great for a shabby chic loving Mum!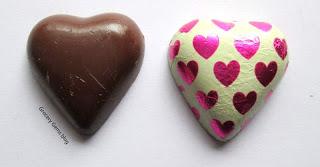 I'm quite fussy with chocolate so I was very pleasantly surprised with the quality of the chocolate in these. They have a great cocoa flavor to go with the pretty packaging! The chocolate is a rich milk chocolate with 29% cocoa solids.
Take a look at some of the other goodies available in the Mother's Day range at Asda:
Asda Shortbread MUM Letters Biscuits - £1.00



Asda Just for Mum Cookie - £3.00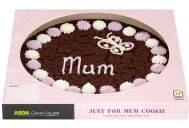 Asda Mother's Day Chocolate Yummy Shoes!

Asda Happy Mother's Day Butterfly Cake - £6.00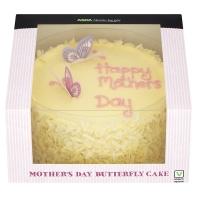 What do you think of the Mother's Day range at Asda? I'll definitely be picking up a few sweet treats for my own Mum and dropping quite a few hints for the hubby too! 
Asda kindly sent me some Mother's Day products for an honest review and all views are my own.