Right. Because every person I know who is "stressed" straps a bomb to themselves.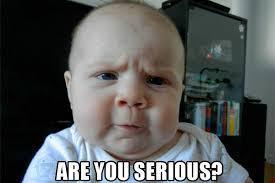 The Daily Mail reports that the mother of a Paris suicide bomber, Ibrahim Abdeslam, says her son 'did not mean to kill anyone' – and claims he may have blown himself up because of stress, while a third son said his family were 'thinking of the victims'.
Ibrahim's mother suggested his suicide jacket may have gone off by accident and said he could have carried out the attack because he was 'stressed'.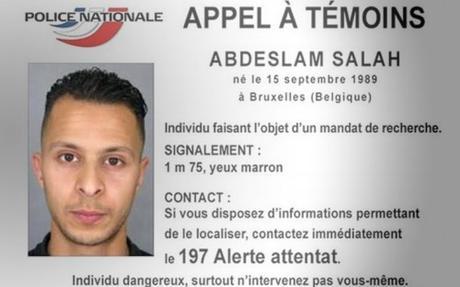 Ibrahim Abdeslam – just a little stressed out, apparently
One of Ibrahim's brothers, Mohamed Abdeslam, was arrested on Saturday in connection with the attacks, but was released without charge, said that the family were 'shocked' and 'thinking of the victims'. He added: 'We didn't know anything, we have a mother here who's devastated. Of course we are thinking of the families in Paris. At no point could we have thought that my brothers were involved in this. We did not know that my brothers had been radicalised. We only found out about this on television. At no point did we think that something like this could happen. We still don't know what happened with Salah.'
Mr. Abdeslam said that he had been interrogated and manhandled by police and emphasized that he had been released without charge. He said: 'Everyone knows me in this neighborhood, and everyone knows what I'm capable of. And what I'm not capable of'. '
Speaking outside the family home, the Abdeslam family claimed that they were 'surprised' that Ibrahim blew himself up near the Stade de France, even though he had spent time in Syria.
Their mother, speaking to a reporter through her nephew – the bombers' cousin – on the doorstep of the family home in Molenbeek, told Het Laatste Nieuws that they were sure he had not planned to kill anyone. 'This was not his plan, that's for sure,' she said. 'The fact that his suicide belt exploded without killing anyone says a lot.' The family said: 'We even saw him two days before the attacks. There were no signs that they had plans to do anything violent.'
The family admitted he had spent 'a long time' in Syria. 'We were really surprised that Salah was involved. Ibrahim was different. We did see that he had been radicalized, at least in part. But not so much that we ever thought he would commit an atrocity like this.'
However, Belgian media has reported that suicide bomber Ibrahim and his brother Salah, who is still on the run, were on a terror watch list.  According to Mo magazine, the two brothers, and Bilal Hadfi were among 800 names of suspected extremists held by the OCAD Belgian intelligence service.
Another family member at the brothers' home claimed that he would not have wanted to become a suicide bomber: 'Maybe the explosives went off prematurely by accident. Maybe it was stress.' 
Prosecutors have identified Ibrahim, who seriously injured a bystander when he detonated his suicide bomb, as the man who rented a Seat car used in the attacks.
Read the rest of the story here.
DCG