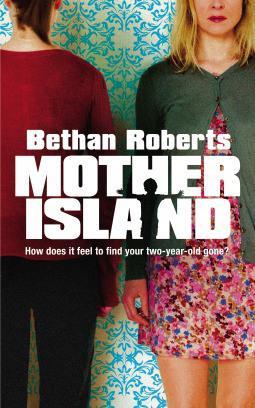 The Blurb:
"Maggie Wichelo, a lonely young woman, arrives at the comfortable Oxford house in which she works as a nanny. Everything appears normal. Her glamorous employer, Nula, also happens to be her cousin. Samuel, the two year old boy she looks after, is pleased to see Maggie. Dedicated, efficient, and fiercely protective of Samuel, Maggie considers herself an excellent nanny, and Nula and her over-confident husband Greg have had few complaints about her work. But this is the morning on which Maggie will abduct Samuel, loading him into a hired car, and driving him to a remote boathouse on the island where she spent her teenage years: Anglesey, known to the locals as Môn, Mam Cymru, or the Mother of Wales.
For Maggie, everything goes back to the island…"
Roberts uses the present and flashbacks to quietly unravel the relationship between Maggie and Nula. I was gripped from the first page, puzzled by their dynamic and intrigued by their shared history.
There were so many times in this book that I thought I had grasped the reasons behind the characters' behaviour, only for Roberts to pull the rug out from under me.
The pacing and characterisations are brilliantly observed and I completely devoured this book! This is a tense and accomplished novel about motherhood, lost innocence, feelings of abandonment and loneliness. You will find yourself feeling a spectrum of emotions, and I challenge anyone to point out the bad guy.
Roberts writing is so tight you can almost feel yourself walking across it, definitely a title to get your teeth into and to have your emotions rocked by.
Book info:
ISBN: 9780701185855
Published by Chatto & Windus, July 2014
Sent proof copy through Netgalley, thank you very much!