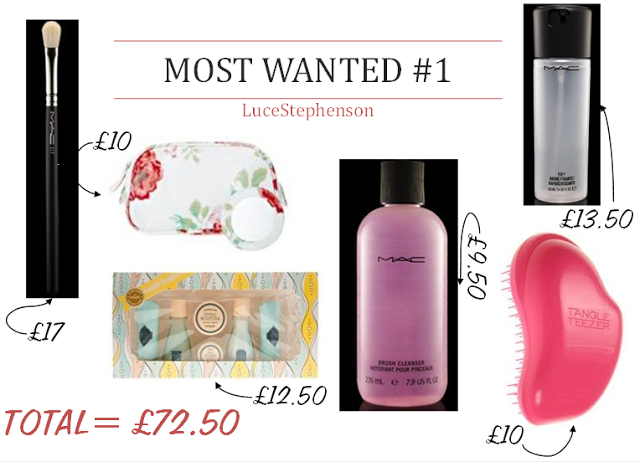 Hey my lovelies!
So I thought I'd start my own series, I've been spending my money willy-nilly recently and have realised I need to stop! This is why I've started this 'Most Wanted' series, it's just a list that I've wrote down over months/weeks which I've condensed down on what I really want! Therefore I won't be wasting money on rubbish and know what to treat myself too if I fancy it!
This list includes:
MAC 217 Blending Brush £17
Cath Kidston Make Up Bag £10
Benefit 6 Skin Care Samples £12.50
MAC Brush Cleaner £9.50
Tangle Teezer £10
MAC Fix + £13.50
Thanks for reading! Do you have any Most Wanted products that have been calling your name? Let me know in the comments below!