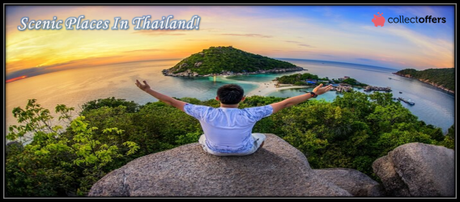 Being the most popular travel destination in Southeast Asia, Thailand is exotic and alive with its pristine beaches, tons of Buddhist temples, compelling ancient monuments, beckoning outdoor adventures, mist-covered mountains, tropical forests and 1430 picturesque islands predominantly located along the southern coast of the country.
There's no secret that Thailand is home to some of the truly beautiful places in Southeast Asia. It is a country with a fascinating history and spectacular scenery that lures thousands of travelers from all around the world. With tons of gorgeous scenery, glistening beaches with towering karst islets, and thousands of temples, Thailand's unique landscape is widely famous for all of these.
This holiday season, if you are thinking to explore the scenic beauty of Thailand, then here's a blog post to help you out. The write-up compiles of all famous beautiful places that are worth exploring and admiring while you are on your vacation to this exotic destination in Southeast Asia.
Before jumping to most-scenic places in thailand, you must sign-up to a reliable travel portal like Cheaptickets to explore the widest array of various traveling options. Moreover, by availing Cheaptickets ประเทศไทย you get to enjoy maximum savings and discounts on every booking. Now, coming back to the topic, scroll through the following points and know about various scenic places in Thailand-
1 # Thi Lo Su Waterfall!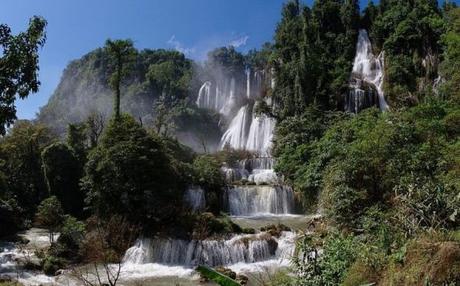 Thi Lo Su Waterfall is the largest and the highest waterfall in Thailand towering about 300 meters high and spanning across 500 meters of the area covering naturally carved limestone ridge. Tucked away in the World Heritage site of UNESCO, Um Phang Wildlife Sanctuary in Tak Province, Thi Lo Su Waterfall is one of most beautiful sites which you must while you are on your vacation to this fascinating country.
2 # Phu Chi Fa!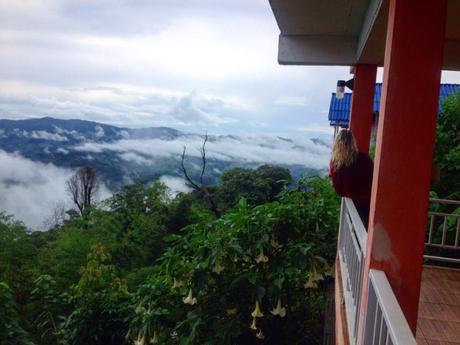 Phu Chi Fa is a remarkable mountain area and national forest park located at just two- hours drive away from Chiang Rai. The place is Thailand's best-kept secrets and this is why most of the people are unaware of this scenic place. The uncontested beauty of the mountain emerges at the sunrise when its view expands across the fog sea and low-lying mist that gradually lifts to reveal sweeping meadow-scapes flushed with thousands of flowers and local fauna. It is a great place for adventure-seekers to experience thrilling hiking trails while admiring the mesmerizing beauty of the surrounding.
3 # Emerald Lake!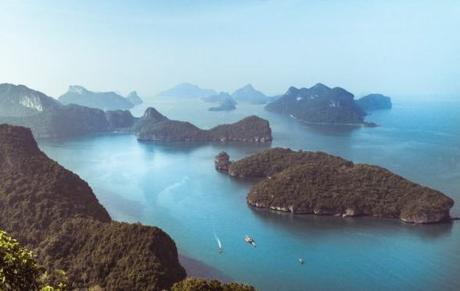 Emerald Lake is yet another iconic Thai landscape which is worth exploring at least once in a lifetime. Emerald Lake, which is locally known as the Golden Basin, is the most incredible natural wonders known for its stunning views of its serene water body connected to the sea via underground tunnels surrounded by the dramatic limestone cliffs.
4 # Millennium Hilton Bangkok!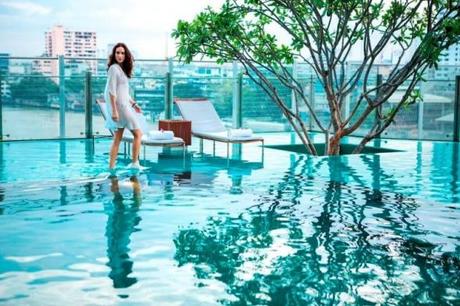 Among many natural wonders and beautiful sites of Thailand, Millennium Hilton Bangkok is a manmade and unique site which is known for its exquisite architecture and hospitality services. The property boastes the most stunning rooftop bars and pools across the city. The infinity pool of Millennium Hilton Bangkok is a tranquil oasis which you must visit for sure. To book a luxury room over, you must sign-up to a reliable hotel booking portal which Hotels.com and enjoy maximum savings on booking of every top-notched hotels by availing บัตรกำนัล Hotels.com.
5 # Koh Nangyuan Viewpoint!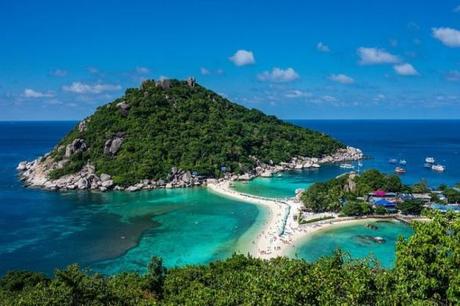 Take a short longtail journey to Koh Nangyuan Viewpoint to admire the mesmerizing views of the lush mangroves, vast stretched seashore, and the beautiful ocean. The viewpoint is a self-sustained, gorgeous group of three teardrops os land connected with a ribbon of beach. The land is carved out with an ancient volcanic rock, three distinct bays blessed with diverse marine life and a gorgeous sandy beach.
So, these are the top four most beautiful sites in Thailand that are worth visiting while you are on your leisure vacay to this exotic country.
To make the most of your travel to Thailand, you can look and avail exclusive discount codes and voucher codes from CollectOffers Thailand so to as to enjoy maximum savings and discounts.