MyFonts.com recently announced their most popular fonts of 2011. The results are based on the font sales from all of their typeface categories. The list includes "Reina," an award– winning font that was inspired by classic fonts from the 1960s, "Alana," a script font based on hand lettering, "Hera Big," a display font that has eight different weights and italics and "Populaire," a font with a hand-drawn feel that was inspired by posters that were made during the May 1968 student revolt in Paris.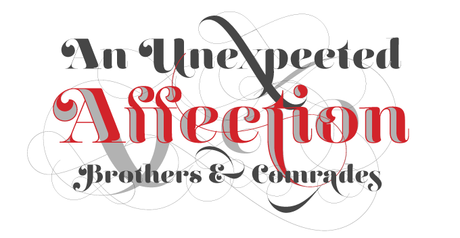 Lián Types from Buenos Aires and its sister foundry Typesenses have been a staple of this list for several years now, and their typefaces are becoming more intricate each year. Introduced in March, the award-winning Reina is a sophisticated and imaginative variation on the high-contrast Didone model. Inspired by the classics Didot and Bodoni, and spiced up with influences from 1960s New York magazine lettering from the likes of Herb Lubalin, Reina is up there with the most whimsical of classicist and modern-face display type. A fine toolkit and plaything for making dazzling headlines.
Calluna Sans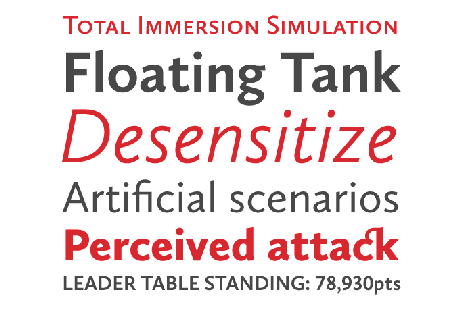 It can be a big help to the discerning typographer when an oldstyle text face comes with a sans-serif companion that harmonizes beautifully with it, yet is different enough to add a new color to the typographic palette. This is exactly what Calluna Sans is to exljbris's popular Calluna family. Like its older sister, the new family member respects oldstyle proportions and makes lucid statements with crisp details — but it does so in its own calm, sans-serif way. Its humanist qualities make it wonderfully readable; it comes with all the attributes needed for sophisticated typography: small caps, four numeral sets, and more.
Alana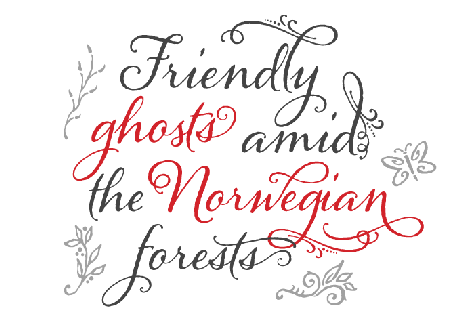 Lettering artist Laura Worthington added several beautifully made script fonts to her popular typeface collection last year, including Samantha Script and her latest offering, Rosarian. But it was Alana that outsold all her other work — one of the year's biggest hits. Natural-looking and subtly irregular, Alana strikes a nice balance between a casual and a formal script face. Based on hand lettering, it indulges in elaborate swashes and ornaments without losing its friendly character and slightly nonchalant look and feel. We recommend OpenType-enabled design software to get the full effect of Alana's features.
Sánchez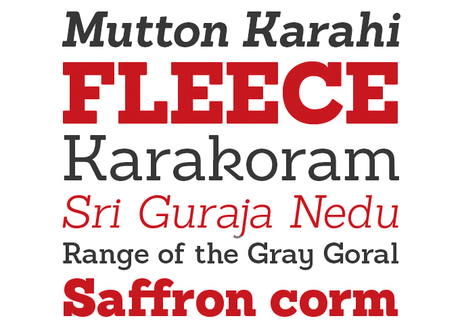 After a string of display faces that embody the "latino" approach to type — colorful, original and a bit cheeky — Sánchez was Latinotype's first extensive family suitable for body text as well as headlines. A confident alternative to Rockwell, this modern-day slab serif offers more personal lettershapes than most slab serif classics, and subtly rounded edges. Its success in 2011 was greatly helped by the fact that the regular weights are free — a minimal extra investment in SemiBold and/or Bold weights gives you a very affordable small family. Plus, it's on sale through January 21 — a 40% discount!
Belluccia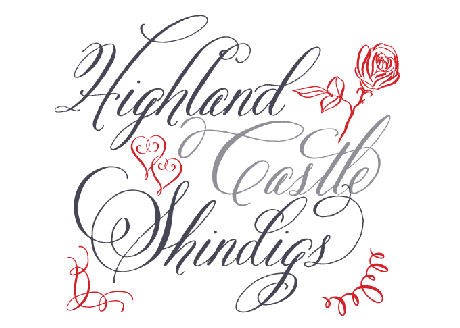 Belluccia was the first typeface by the newly formed team comprising lettering artist Debi Sementelli and type designer Brian Bonislawsky ofAstigmatic fame. Their joint venture Correspondence Ink was immediately successful with this lovely handwritten font — a semi-formal script with a rugged edge. Belluccia successfully mimics custom calligraphy, using the wizardry of OpenType to automatically replace letter combinations with alternate forms: ligatures, swashes, stylistic and contextual alternates. For those who work with software that doesn't handle OpenType magic, there are separate Standard fonts that make up the styles contained within the Pro font. Check out the wonderfulFlourishes, Borders and Ornaments.
Hera Big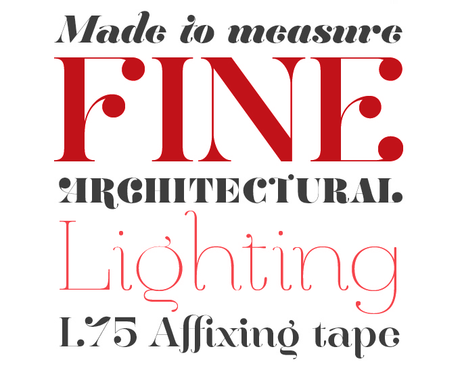 Brooklyn-based Lucas Sharp of the newly founded studio Pagan & Sharpmade quite a splash last year with his first typeface Hera Big. Successfully exploring the extremes of vertical stress and high contrast (think Bodoni and Didot) in a contemporary mood of playfulness and exuberance, the family members cover a huge range of weights, from Extra Thin to Big Black; gutsy ball terminals play a defining role across the family but work a bit differently in each weight. With eight weights plus italics, Hera Big provides a fine set of display fonts for many occasions.
Centrale Sans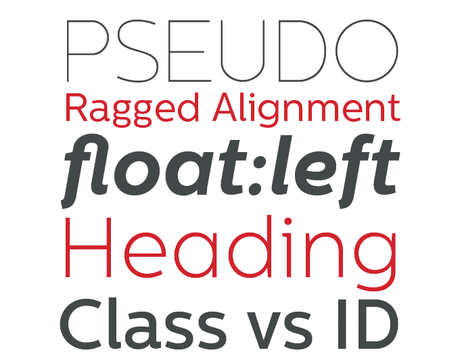 The Bulgarian studio Typedepot scored a big hit with their chic Centrale Sans. Released at a bargain price, it sailed smoothly to the number one spot in MyFonts' Hot New Fonts list, and continues to do well. As shown by various cases during the past year, it takes more than just a great introductory discount to capture customers' attention. Centrale Sans is a well-made sans-serif with a personal touch, adding a welcome new color to the well populated category of multi-functional, readable sans-serifs. It combines geometric cool, humanist friendliness and clear, open shapes, making Centrale Sans a good performer on the screen as well.
Burgues Script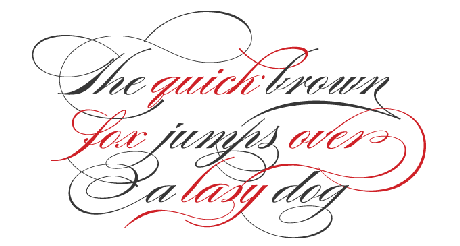 Burgues Script is yet another monumental script face from Sudtipos. Based on the work of American calligrapher Louis Madarasz, Ale Paul's typeface is an interpretation rather than a straightforward digitization. In order to be able to produce digital calligraphy with a natural flow, Paul had to reinvent many of the letterforms, adapting the flexibility and connectivity of the original lettering to the logic of digital machines. The digital flourishes of the prize-winning Burgues are no less dazzling than Madarasz's hand-lettering. Burgues is a great choice for spectacular lettering — from wine bottles to tattoos.
Cassia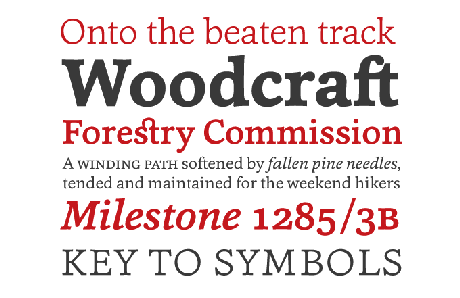 One of the year's nicest surprises was the emergence of the one-man foundry Hoftype, directed by Dieter Hofrichter. A veteran of the Berthold studios, Hofrichter worked with the late Günter Gerhard Lange, who was probably the most exacting taskmaster German type design has ever known and whose meticulously corrected proofs are the stuff of legend. In less than a year, Hoftype launched a stunning collection of text families — well-made, versatile and affordable — with Cassia as the biggest success. A dynamic modern-face, somewhere halfway between a humanized slab serif and an updated Clarendon, it is more individual and agile than most slab serifs. Superbly readable, Cassia comes with small caps for all weights, a wealth of ligatures and multiple figure styles.
Melany Lane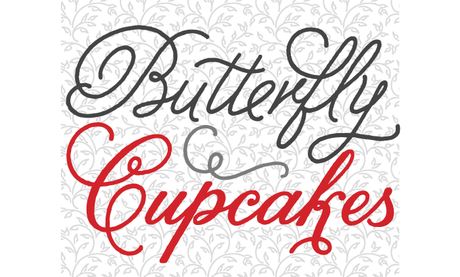 This year's crop of most popular fonts has more connected, swashy scripts than ever — and yet, each is surprisingly different from the rest. For Melany Lane, Yellow Design Studio took the flourished shapes of traditional lettering, and added the quirks and warmth of informal hand-drawn type. The regular version is monolinear — its strokes don't change in thickness — which gives it the feel of an alphabet drawn with a felt-tipped pen. Melany Lane comes with swashes and stylistic alternates for extra funkiness and fun, as well as 118 lovely ornaments and a free set of fourteen seamless background patterns.
Code Pro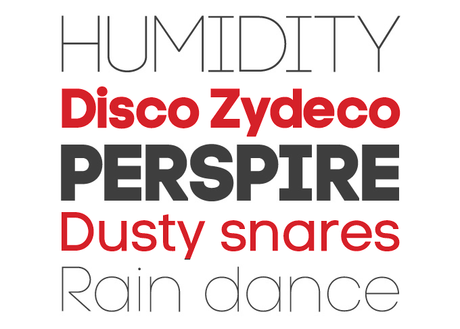 In September we interviewed Svetoslav Simov, the young Bulgarian designer who runs Fontfabric. An admirer of 1930s and 1960s constructed letterforms and icons, Simov has a knack for geometric alphabets with a logo-like quality. Of his 2011 releases, Code Pro did extremely well, and has remained a steady seller to date. It is a kind of ITC Avant Garde on performance-enhancing substances. Even the lighter weights have a muscular assertiveness thanks to the disciplined geometry of their glyphs. Its extreme Light and Black weights offer great possibilities for spectacular headlines, while its middle weights will work both in headlines and medium-length text settings. The demo versions of Code Pro Light and Regular are still offered free of charge.
Mishka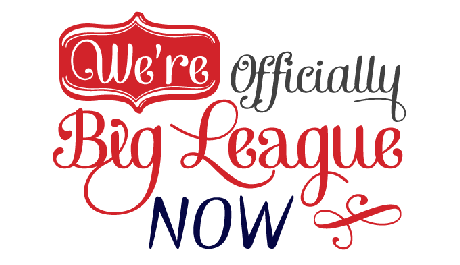 Mishka is part of a series of pleasant script-like typefaces launched bythe Fenotype foundry, recalling hand-made pub and shop lettering. While several of the earlier fonts — fonts like Verner and Pepita Script — were mildly successful, the playful Mishka joined the year's elite of best selling fonts. Mixing clear and informal lettershapes with a taste for the exuberant, Mishka is a pleasant upright script with a decorative touch. It offers plenty of options to customize headlines — just activate Swashes, Stylistic Alternates or Contextual Alternates in any OpenType-savvy program. Its small caps are a font within a font: an energetic set of caps that combine well with the scripts but offer a distinct style.
Populaire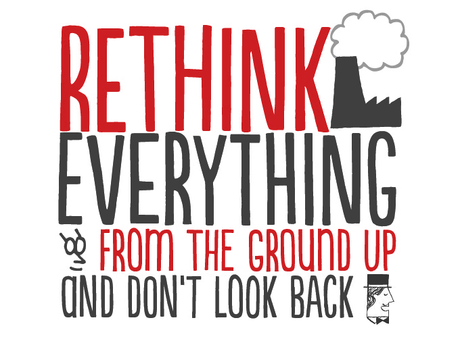 Brazil's PintassilgoPrints found its groove last year, producing a stream of spirited display fonts with a playful, handcrafted feel. As they pointed out in their recent Creative Characters interview, they like the happy mistakes of hand-drawn letters, the "wrong notes" in the design — but at the same time they want their fonts to be technically perfect and eminently usable. Populaire is a case in point. Inspired by the postersmade during the May 1968 student revolt in Paris, Populaire taps into the energy of that period's hand-drawn and silkscreened posters, while using digital font technology to offer four exchangeable glyphs for each letter. The result is a flexible font that looks as fresh and spontaneous as hand-rendered lettering.
Gelato Script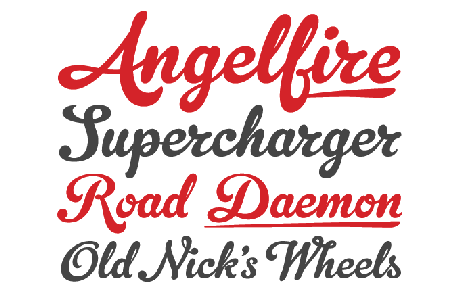 The mouth-watering, smoothly flowing Gelato Script lives up to its name (Italian for "ice cream"), and consequently became the year's most successful brush script font — ideal for packaging, café menus and magazines. Influenced by both formal scripts and mid-twentieth century hand lettering, its luscious curves make it attractive to a wide audience. For expert users, it has the additional benefit of being equipped with all the amenities of meticulous OpenType programming. With 781 glyphs, this font has many faces and speaks many different languages.
Pluto and Pluto Italics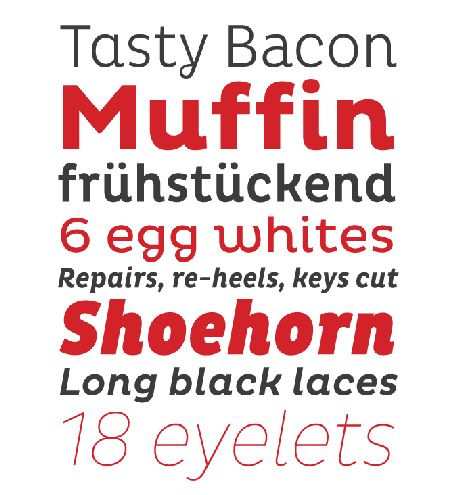 Berlin's HVD Fonts has a knack for coming up with the right typeface at the right moment, and marketing strategies to match. Pluto's release at an introductory offer that seemed too good to be true resulted in sensational sales; some months later, Pluto Italics all but repeated that meteoric success. As the fonts are decidedly lovely — a happy-looking, lively sans-serif family with a strong personality — it comes as no surprise that Pluto continues to sell well at the full, but still quite reasonable, price. There is little doubt that MyFonts' best-selling typeface of 2011 has a bright future ahead of it.
MyFonts is a digital fonts distribution, location based in Marlborough, Massachusetts, selling fonts through the www.myfonts.com web site. It launched in September 1999 (during the ATypI conference in Boston), and started selling fonts in March 2000.
MyFonts pioneered a new model of font distribution, based on the long tail phenomenon: an all-inclusive inventory from which total sales can beat those of a carefully chosen collection. Every font that meets basic technical and legal criteria is accepted for distribution. Designers set their own license terms and their own prices, while MyFonts gets a 50 percent cut of sales.