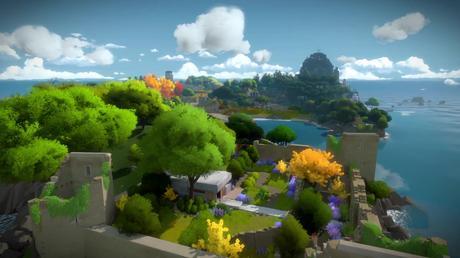 The Witness is a puzzle game in which it's ok to get stuck, but completionists out there should be prepared to really sink in the hours. One particular puzzle will be beyond the ability of the vast majority of players, creator Jonathan Blow has told PlayStation Blog.
Talking about making cuts to the game because elements aren't good, rather than being too difficult, Blow commented: "There's at least one puzzle in the game right now that almost nobody - like 1% of players - will ever be able to figure out."
That's certainly throwing down the gauntlet to players.
Blow is also very confident in the quality of the game, which will come under particular scrutiny given the commercial and critical success of his first title Braid
"It's the best game that I know how to make right now. It pushed my design skills to the limit, it pushed my organisational skills... it's a very complicated game with lots of things in it, and they're not independent things. They all reference each other and work with each other, so you can't just work on one thing at a time. That's what I set out to do, but it also makes it very challenging sometimes," he explained.
"But yeah - It's the best thing I've ever done, and that's all you can ask for, right? I hope my next project will also be the best thing I've ever done, but for now it's this."
The Witness will launch for PS4 and PC on January 26.