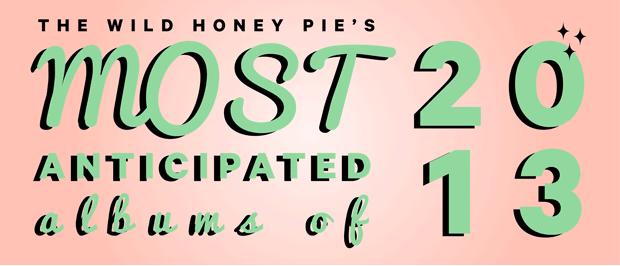 Graphics By Madeline Rosemurgy
2012 has been a genuinely awesome year for new music. Artists like Daughter, Alt-J, and Kishi Bashi have veritably rocked our world, and that's just to name a few of this year's absolutely outstanding, incredibly original musical acts. We're so grateful to every artist who played a show for us, gave us a song to post, or filmed a session. We're also endlessly grateful for you, dear reader, for appreciating all this music as much as we do. We're here to expose imaginative musicians in any way we can, and it's so enjoyable and gratifying given the material we have to work with and the support we get from our readers.
As the calendar turns, we're looking excitedly ahead to next year's upcoming releases. We're totally geeking out, too, because there is some good stuff to look forward to. Check out our predictions for most memorable releases of 2013 below, and have a Happy New Year, folks! – Terra Schneider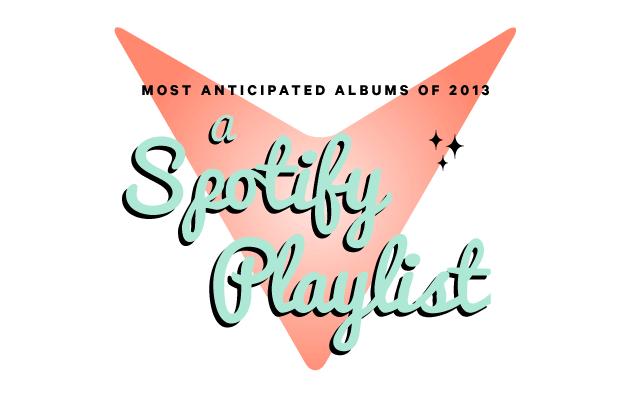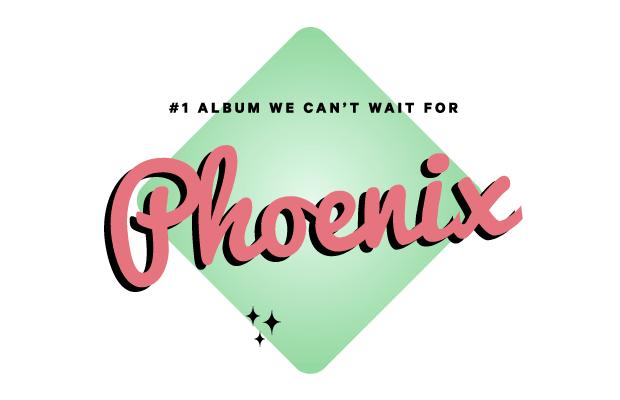 It's been three long years years since Phoenix (@wearephoenix) broke into the mainstream with their Grammy Award-winning album Wolfgang Amadeus Phoenix, and we've been patiently waiting since that time! That record, the fourth from the Parisian band, was one of the most well-deserved albums to make it on top 40 radio. Just how will they be able to follow it up? According to the most dependable of all sources, Wikipedia, "the band has stated in interviews that the album is going to be a departure from the pop sounds of Wolfgang Amadeus Phoenix, and they are trying to create something more experimental. The band has also said that its work on Sofia Coppola's film, Somewhere, has been an inspiration for the creation of the album." While the album was supposed to come out this past summer, it was delayed, as so often happens, and will most likely come out in April (or at least that's what the head of their label, Glassnote Records, Daniel Glass has stated).
While it's not 100% confirmed, the album will likely be called TPC. That information was released in 2011, though, and could very well change. — Eric Weiner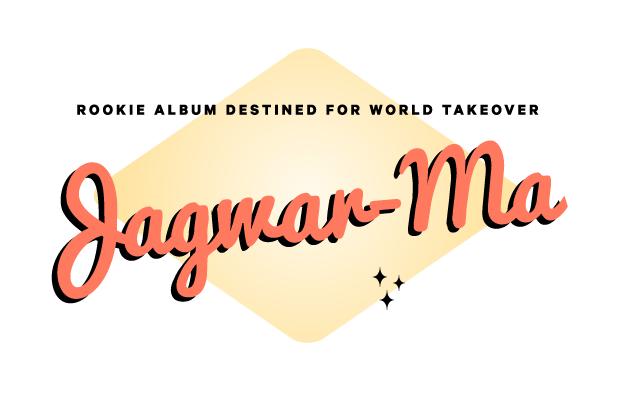 With the release of his debut tracks, "What Love?" and "Come Save Me", earlier this year on The Blue Rider, Jagwar-Ma (@jagwarma) began turning heads, only to pull away and return back to the shadows. While we've waited almost a full year with barely any news from the British artist, this silence is about to change. 2013 is destined to spell very big things for the act, with a tour, SXSW appearance, and debut full-length all very likely. Just who will be releasing the album, and when will it come out? I was just wondering the same thing. No details have been released just yet, but I wouldn't be surprised to see him on a Beggars Group label or even a major like Columbia. Regardless of the label he chooses, though, Jagwar-Ma will be the talk of your town very soon. – Eric Weiner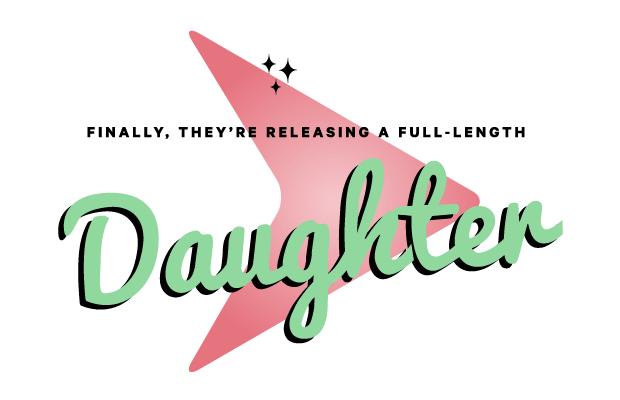 After releasing three stunning, stop-you-in-your-tracks EPs and winning over the hearts of, well, everyone, London trio Daughter (@ohdaughter) signed with prestigious indie labels, Glassnote (Givers, Mumford & Sons, Phoenix) for North America and 4AD (Bon Iver, Purity Ring, St. Vincent) for everywhere else. Two months ago, they released their first two songs since the signing, entitled "Smother" and "Run". If these two tracks are any indication of what's to come, we should anticipate a fuller, bolder sound from the band. The album is expected early next year, and they recently said on Facebook that it's just being finished up. With a large and loving fan base already in the works, it's no doubt that Daughter's debut full-length will be hugely anticipated and warmly received. — Terra Schneider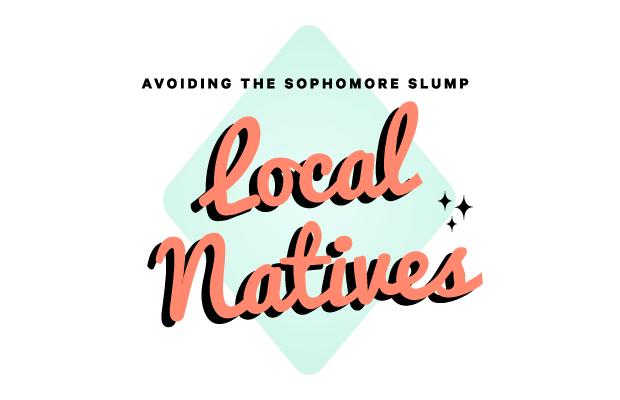 Entrancing, Los Angeles-based psych-folk quartet, Local Natives (@localnatives), is expected to release their new album, Hummingbird, on January 29th. It's been a test of patience for fans of the band's unique sound, as winter 2013 marks two years since their debut full-length, Gorilla Manor, was released on Frenchkiss Records. By the sound of their October single, "Breakers," the band has evolved over the past two years to incorporate more elements of rock into their style. Hand-clapping and robust harmonies still in tow, however, I think we can expect the album to be infused the strange, organic energy which makes Local Natives' sound all their own. Hummingbird will be up for grabs on CD and vinyl, and is currently available for pre-order on iTunes. – Terra Schneider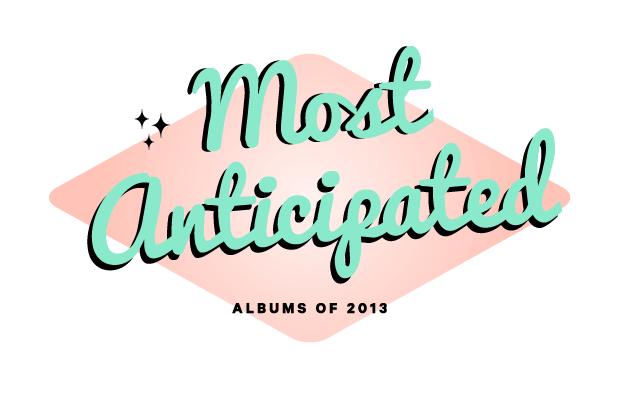 A$AP Rocky (1/15)
Yo La Tengo (1/15)
Criminal Hygiene (1/15)
Christopher Owens (1/15)
Foxygen (1/22)
Toro y Moi (1/22)
Ra Ra Riot (1/22)
Nightlands (1/22)
The Joy Formidable (1/22)
Widowspeak (1/22)
Local Natives (1/29)
Ducktails (1/29)
Eels (2/5)
Unknown Mortal Orchestra (2/5)
Matt Pond (2/5)
Frightened Rabbit (2/5)
Thao & The Get Down Stay Down (2/5)
Jim James (2/5)
Foals (2/12)
Azealia Banks (2/12)
Millionyoung (2/12)
Darwin Deez (2/12)
The Little Ones (2/12)
Beach Fossils (2/19)
Lady Lamb the Beekeeper (2/19)
Iceage (2/19)
Nick Cave And The Bad Seeds (2/19)
Parenthetical Girls (2/19)
STRFKR (2/19)
Doldrums (2/26)
Shout Out Louds (2/26)
Suuns (3/5)
Willy Moon
Jagwar-Ma
Princess Music
Danny Brown
Irvin Dally
Dog & Panther
The So So Glos
Haim
Cayucas
Ex Cops
Caveman
The Black Keys
Vampire Weekend
Adam Green & Binki Shapiro
Beach Day
Daughter
High Highs
Born Ruffians
Robert DeLong
The Pains of Being Pure at Heart
Phoenix
Guards
Doe Paoro
MGMT
Devendra Banhart
Modest Mouse
Fidlar
Arcade Fire
Sin Fang
Charli XCX