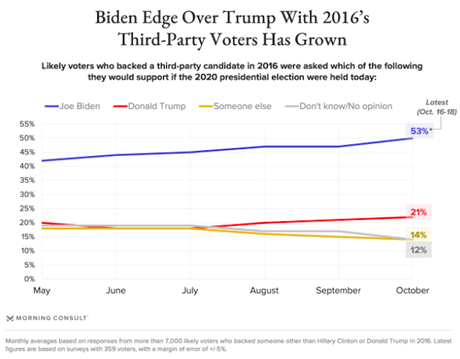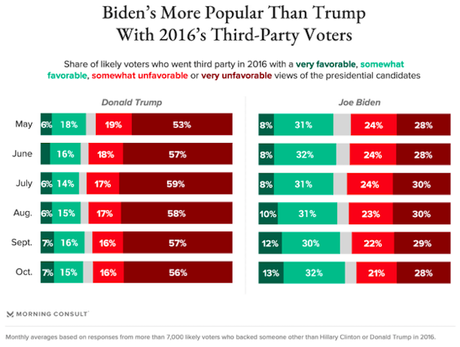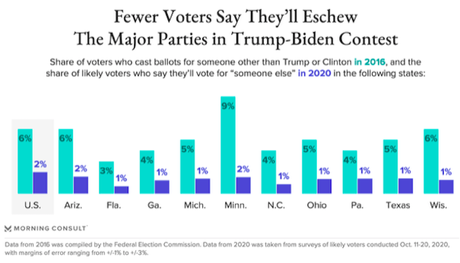 The charts above are from the Morning Consult Poll. They have questioned over 7,000 likely voters who voted for a third party in the 2016 presidential election. Those voters, combined with some Democrats who stayed home that year, resulted in Donald Trump being able to squeak out an electoral college win. But most of them are not going to repeat that mistake in the 2020 election.
About 53% of them now support the election of Joe Biden (and will vote for him). Only 21% now support Trump, and the remaining 26% are either still voting for a third party (14%) or are unsure (12%).
Most third party voters understand that this election is not an ideological one, but is a referendum on Donald Trump. They are not Democrats, but they know that Trump has been a disaster and must be removed from the White House.