Last time it was France, now it's time to do Germany. That's right, Mosaic has a new chef tasting menu! It's been out since November 20th and one of my favourites thus far. Since Chef Heinrich was touring Taiwan, he had Jo execute the menu and she rocked it!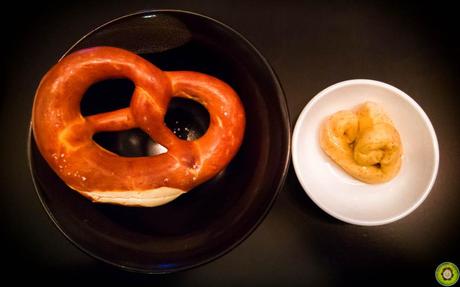 Usually, we're served butter biscuits as a starter starch. This time around, we got Warm Pretzels with mustard butter. Not just mustard… mustard BUTTER! As a result, the indulgent spread wasn't too heaty.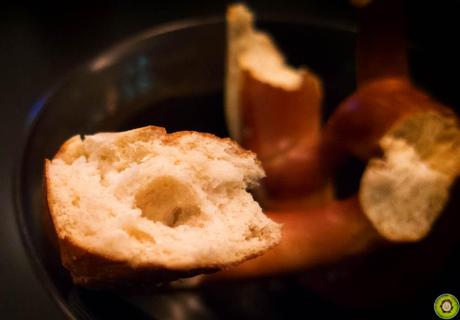 As for the pretzel itself, it was really well done: simply soft and fluffy. I actually enjoyed this pretzel more than Bestie's, which had a really tough exterior that tired my jaw due to the excessive chewing and grinding.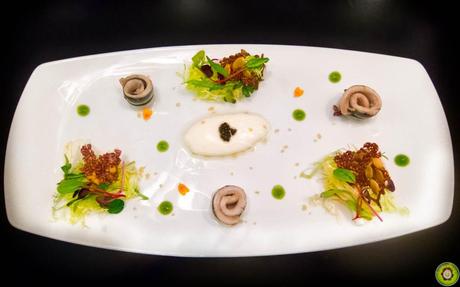 The Mismarckhering was composed of pickled herring, twirled up with a chive, liquid egg, fennel crystals and mini salads w/ flax tuiles.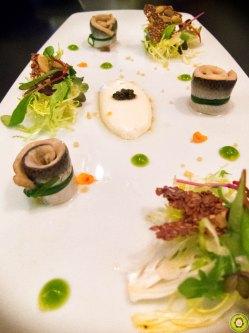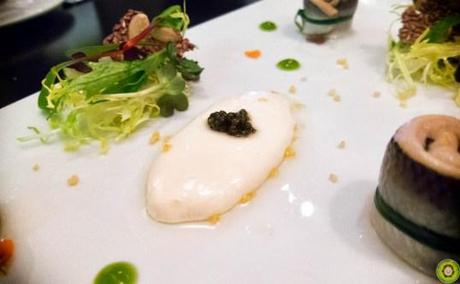 Although the herring was very vinegary, eating it with the sweet fennel crystals and egg mellowed out its acidity. On its own, the egg tasted like cream and egg whites. This dish was a nice opener to the rest of our hefty meal.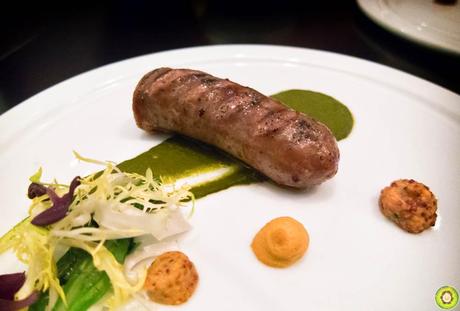 When I think of German food, my mind jumps to bratwurst. Made in house, the Two Rivers Meats Bratwurst was grilled to perfection and served with watercress puree and a trio of mustards – apple, spicy (tasted like horseradish) and grainy. Flavour-wise, the bratwurst reminded me of a much less salty Chinese 'lap cheung'.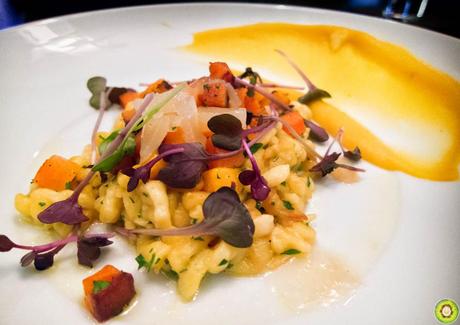 Next up was the Spatzle, a type of egg noodle, dressed with pumpkin, harder cheese and caraway oil. To be honest, if EatingWithKirby didn't tell me that it was a type of noodle, I would've never known. It was cut up far too much and slightly overcooked. Nonetheless, when everything was mished and mashed together, it was so good! The sweetness of the sweet potato puree, combined with the strong cheese, made this dish a comforting delight to devour.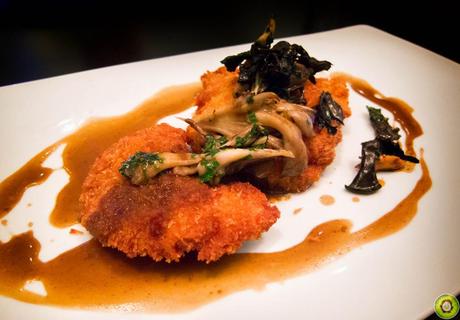 Another German cuisine icon was the Fraser Valley Veal Jagerschnitzel (such a badass name) & local foraged mushroom jus. For me, the mushrooms and jus were the stars of the dish. Explosions of flavour! The veal, on the other hand, could've used some more seasoning. Also, I felt that it was in the fryer for too long because it tasted slightly burnt. To combat this, we asked for more jus to deliciousfy the schnitzel.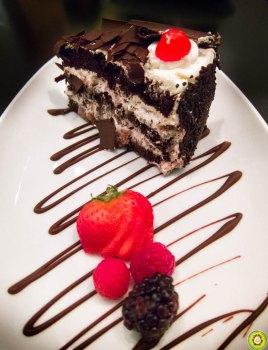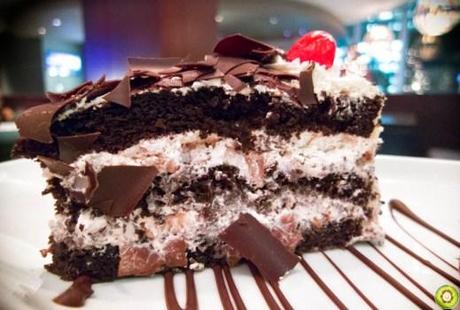 For dessert, we had the Schwarzwalder Kirschtorte… what a mouthful! In English words, it was a black forest cake. Typically, I abhor black forest cakes because most of them taste of sickly sweet, artificial cherries. I'm happy to say that I happily shovelled this cake into my face. It was surprisingly light and had the right level of sweetness that accentuated the chocolate, rather than mask it.
I was absolutely stuffed by the end of the meal. I ended up packing up half of the cake for hippoCHAN because 1) it's her favorite type of cake and 2) my belt would explode if I ate another byte. The German Tasting Menu is available until December 19 for $45 (+$20 for wine pairings)! It's ending quick so hurry over to Mosaic.
Disclaimer: my meal was complementary, but all views expressed are my own.
---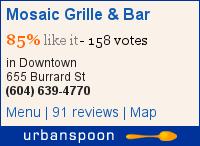 Google+

Curtis Ng