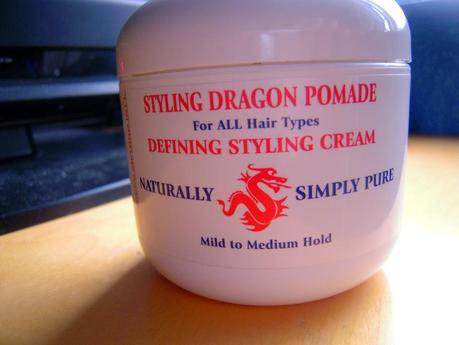 Morocco Method Styling Dragon Pomade & Euro Natural Oil – Review
While it's obvious I'm into natural, organic and eco-friendly beauty, there's still one avenue of the niche I don't cover on this blog – hair care. It's not that I don't want to, but because I haven't fully transitioned into greener hair care products yet. So far, coconut oil (as a hot oil treatment and extra moisture when needed) is working great, but my shampoo, conditioner, and styling products are sadly conventional. (I discuss this issue in more detail in this separate blog post).
My reason for this strange hesitation? Several, really – for one, I have so much shampoo and conditioner that I still need to use it up before plunking down more cash for a natural based one. And two, my hair's been my enemy all my life, and now that we've finally figured out how to get along, we've become.. civil, you might say. It's a LOT easier dealing with it now than it has been for the last 2 or so decades. So I'm afraid of introducing something that it'll spit out and frizz, just to be spiteful.
So, I could use some extra help. My hair's dry from past chemical treatments, and the ends look horrendous most of the time. I also have a bit of dry scalp. Coconut oil does resolve these issues for the most part, but I'm curious about trying other products, too.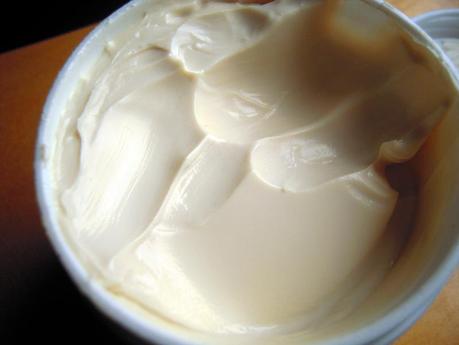 Enter Morocco Method's Styling Dragon Pomade and Euro Oil! I was kindly provided these products by Morocco Method directly for my opinion and an honest review.
Now, I have to admit – I was a little skeptical. The last time I tried a pomade, it was watery, smelled weird and did zilch for my hair. It was some hoity-toity salon brand when I was in high school. But this? No. MUCH different than I remember pomades being.
Morocco Method's new Styling Dragon Pomade is a fantastic, fair trade (yay!), versatile and simply pure hair styling product with shea butter and glycerin (so it's super moisturizing), and includes Apricot Kernel Oil, Brahmi Oil, and Spikenard Oil as well as a touch of Vitamin E for extra protection. Apricot Kernel Oil is gentle and hydrating, while Brahmi Oil coats the hair follicle to protect against split ends and also helps with hair loss. Spikenard oil, when applied to the scalp, also promoted circulation and hair growth. With such hair-friendly ingredients, I knew this would be a hit with my normally picky hair, and I was right!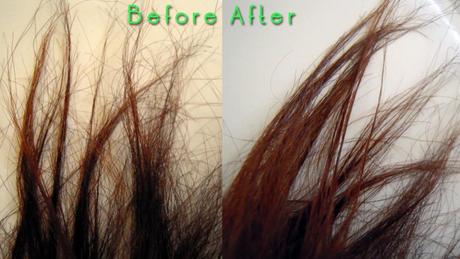 My frayed ends smoothed immediately, and they glowed with a natural shine and shimmer. I was very impressed – they looked as if they were always this soft and split-end free! It felt nice and not stiff, and also worked great in smoothing out my hairline. The pomade itself is very rich and creamy, and possesses a natural, earthy scent that fades when you apply it to your hair (so it won't overwhelm or overpower any other product's fragrance).
The pomade lasts 36 months after opening, and you don't need much for your hair – thier 4 oz full sized jar will last you years! For more hold, apply the pomade with wet hands. I used dry hands since I didn't want hold, and it did the job – sealed my hair, made it SUPER shiny, and stayed that way for a few days.
A few days after applying and loving the pomade, I tried out the Euro Oil. This multi-oil blend is great not just for hair, but body and face as well – it's that gentle. This raw oil can be used day or night, and is especially best for dry scalp and hair. This oil, using a Sunflower, Almond, Apricot, Avocado, and Jojoba Oil base, also has extracts of Bhringaraj, Brahmi, Neem, Amla, Sage, Lavender, White Rose, Frankincense, and Myrrh for multiple nourishing benefits.
I used it twice – once to massage into my scalp, and another time overnight. I also rubbed some on my skin. My hair turned up softer and bouncier the next morning after a wash, and my scalp feels moisturized but not greasy. Less flakes, too. And of course, my skin drank it up with no problems! Euro Oil has a very, very light scent – it's nearly indistinguishable, so it's perfect for those who are sensitive or don't want extra fragrances fighting for dominance on your hair.
Both are fantastic products, and I have to thank Morocco Method for showing me that natural hair care DOES work on my picky strands, and that not all pomades are equal. :) I'm thrilled to own these products and have even let my husband use it (he likes the extra hold when using it wet).
5 shiny stars!
Ingredients (Styling Dragon Pomade): Aqua(Water), Butyrospermum Parkii (Shea Butter), Beeswax, Lecithin, Glycerin, Borax, Bacopa Monniera (Brahmi Oil), Prunus Armeniaca (Apricot Kernel Oil), Nardostachys Jatamansi (Spikenard Oil), Tocotrienols (Natural Vitamin E), SalixAlba (White Willow), Bark Extract
Ingredients (Euro Oil):  In a base of sunflower, almond, apricot, avocado, and jojoba oils. Organic hand picked St. Johns wort flowers infused in cold pressed olive oil. Extracts of bhringaraj, brahmi, neem, amla, sage, lavender, white rose, frankincense, and myrrh.
Average Price: $19.00 for 4 oz (on sale)
Additional Notes: Pomade : Light, fresh earthy scent – works on both wet and dry hair, equally effective on curly or straight hair as well. Use for smoothing or extra hold with either wet or dry hands during application. Oil: Use on scalp and hair, or face and body for multiple uses.
Buy at: Morocco Method (Pomade and Oil)
Rating:





I was provided free products by the company to give a fair and honest review.