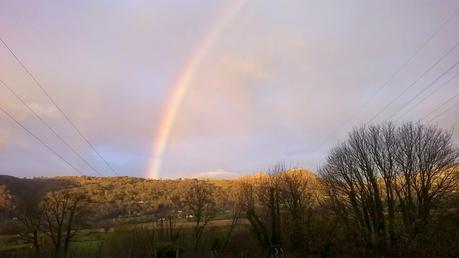 I walked round the paddock with the dogs this morning, hands in pockets, head down, miles away in thought really and then suddenly I looked up .....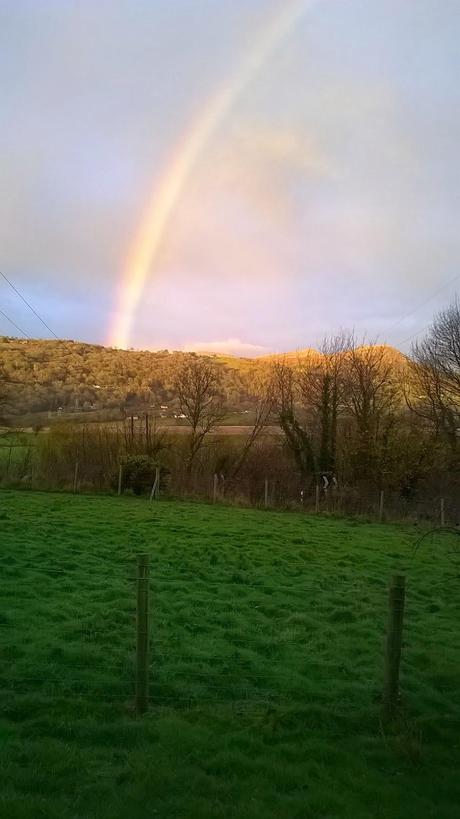 ... I'm so glad I did, and that I had my phone in my pocket.  I don't know where this rainbow came from, there had been no rain and the early morning red sky was just merging into the grey/blue of the day to come, but was beautiful.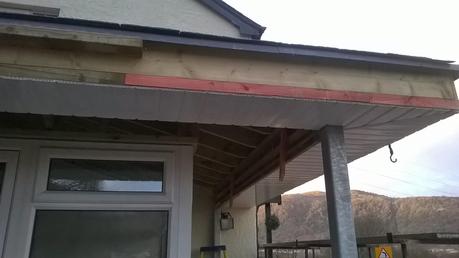 The reason I had my phone with me was to take some shots of the conservatory and it's progress.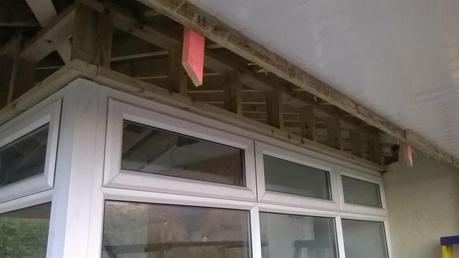 It's coming on wonderfully, each day sees us a little bit nearer to being once again closed off from the elements.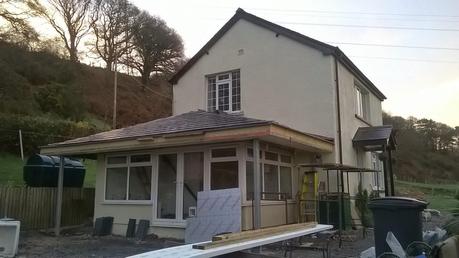 I'll be glad when it's all finished, but at least I guess we are over half way there now.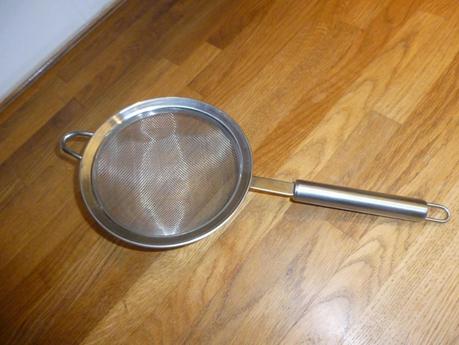 Advent Challenge - Day 4
Another smaller thing today.  But if someone somewhere can make good use of this sieve (maybe to sieve the lumps out of their Christmas gravy), and it makes a few pence for the charity shop then it's better than it hanging on my rack unused.  I had a set of three, and I've never had reason to use this medium sized one, so off it goes.
Sue xx