Wanted to share some more chalkboard signage that I had the pleasure of doing for Rose and Ben's October 18th nuptials at Salvage One here in Chicago! Collectively, these were the largest boards I'd ever worked on!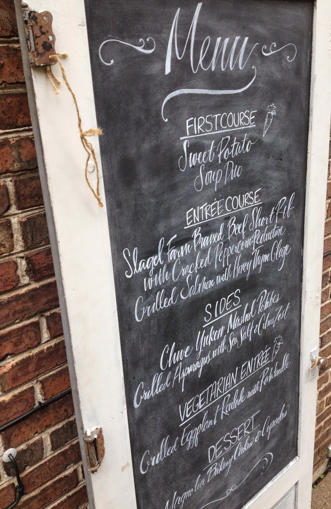 The couple had found this GREAT vintage door and asked me to letter their menu on it. I want one of these for my studio!!!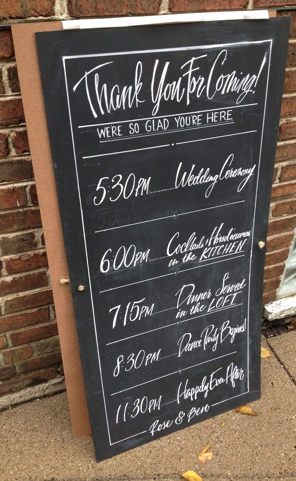 Sandwich board with the day's itinerary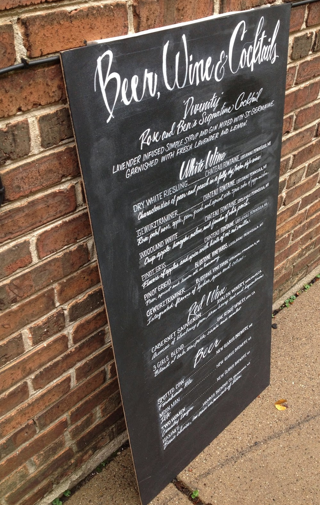 Beer, Wine and Cocktails...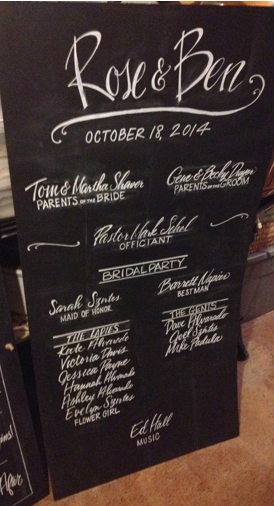 The Wedding Party
Hope everything went well and congrats again to Ben and Rose, one of my favorite couples this year.
Take care guys,
--ct