Ain't government run health care grand?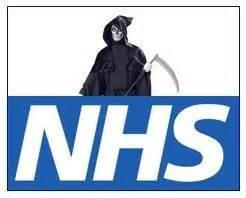 From the Daily Mail: More than 33,000 people died needlessly over ten years because of poor care after a heart attack, a major study has found.
Nine out of ten patients do not receive the correct treatment after an attack, it revealed. Shockingly, the researchers warned that the true number of needless deaths could be twice as high as their estimate. Doctors said the findings were 'unacceptable' and needed urgent attention across the NHS.
The failure to stick to international treatment guidelines contributes to a quarter of heart attack deaths in England and Wales, which experts say could be easily avoided.
The researchers estimate that one patient dies needlessly every month in every hospital in England and Wales because of poor care – including failing to give patients certain drugs and not ordering crucial scans.
Someone suffers a heart attack every three minutes in the UK, with nearly 200 people of working age dying every week. Treatment has improved rapidly in recent years, with the development of 24/7 acute cardiac units meaning patients are fast-tracked to expert teams.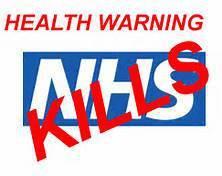 But the new study reveals the treatment of patients after an attack is falling woefully short. The researchers analysed 390,000 cases of the most common type of heart attack – called a non-ST elevation heart attack or NSTEMI – in 247 hospitals in England and Wales between 2003 and 2013.
For each case they checked whether the patient had been given 13 treatments – including scans, drugs and medical advice – recommended in international guidelines. They found that in 87 per cent of cases, patients did not receive at least one of the interventions.
Doctors often failed to give patients anti-cholesterol statin drugs or anti-clotting drugs, which are proven to drastically reduce the risk of a repeat attack.
They missed out crucial scans, which can pick up further hidden problems, and they neglected to advise patients about the best way to change their lifestyle, including how to improve their diet and stop smoking. The researchers from the University of Leeds and University College London wrote in the European Heart Journal: 'We found that if all patients during the study period had received the investigations and treatments for which they were eligible… around 33,000 deaths may have been prevented. This equates to over a quarter of all NSTEMI deaths, or about one avoidable death per month per hospital over the last decade.'
The team used data from the Myocardial Ischaemia National Audit Project (MINAP) and said: 'We speculate that MINAP captures less than half of all NSTEMI in England and Wales. Consequently, the number of preventable deaths that we report will be underestimated.'
They concluded: 'We clearly show that, across a modern healthcare system such as in the UK, there are substantial opportunities to improve outcomes through relatively simple measures.'
Read the whole story here.
DCG