The Dollar has calmed down and is back to 81.20 and that's goosing the Futures up more than half a point with gold rocketing back to $1,591 and congrats to all our GLD, GDX, ABX and HMY players – all picks (or re-picks) from last week's exciting and silly pullback.  
Speaking of exciting:  Remember last week when we liked the Nikkei Futures at 11,200 (even 11,300 pre-market on Thursday – as noted in the post)?  The Nikkei stopped just under 11,700 this morning and has settled at 11,675 as they Yen is back down (up) to 94 to the Dollar, despite it's weakness.  
That means you don't need Sherlock Holmes to deduce that the Euro must be way up and it is – back over $1.33 today as all those silly worries over the Italian election turned out to be exactly the BS we expected them to be, along with all the other worries we discounted in last week's very extensive review of "10 Big Worries."  
Oil is back testing $94 and, unfortunately, gasoline (/RB) shot up to $3.30 again – up .20 since Friday's close.  We took the money and ran on our oil shorts as we came up just short of our $92.50 goal but it was gold we chose to ride long, not oil – which is still in a World of fundamental pain.  I was in California last week and they LOVE electric cars out there.  California often sets national trends and retail gasoline in the state is about $4.60 and probably $4.80 today so they have good reason to love hybrids and electric cars – not to mention that LA smog, which makes Chinese visitors feel right at home.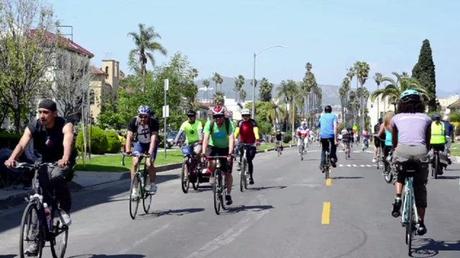 Fortunately, I got out of LA-proper this weekend and went to Malibu and then spent Sunday at Hermosa Beach before heading to the airport and there I met many ex-New Yorkers and I was considering what Billy Joel said about "Los Angelenos":
Los Angelenos
All come from somewhere
To live in sunshine

…
This article will become free after 48 hours (see below for free content). To read the rest of this article now, along with Phil's live intra-day comments, live trading ideas, Phil's market calls, additional member comments, and other members-only features -
Subscribe to Phil's Stock World by clicking here
.