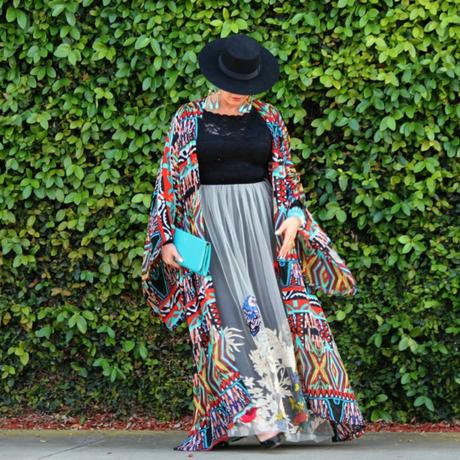 I just love it when an outfit comes together!Sometimes it can be one piece that you didn't even know was missingthat can seal the deal!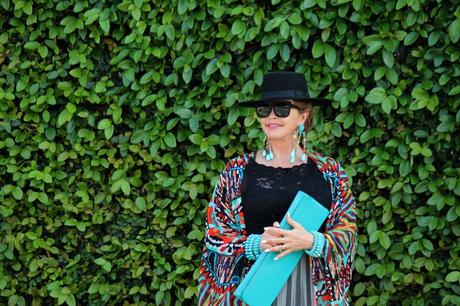 For this outfitit was the vintage clutchthat I found in Palm Springs this weekend atThe Frippery.
Located not far from the wonderful Trina Turk store!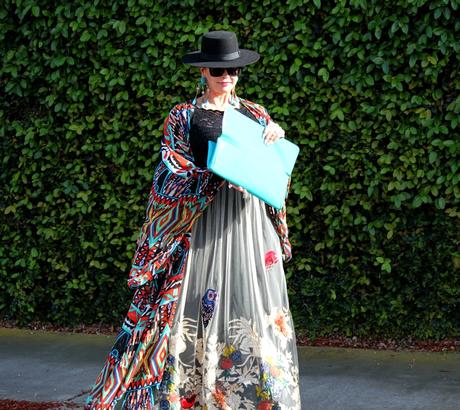 I have recently begun collecting clutchesbecause they can finish off a  celebratory look perfectly!
And are so fun to use.
For me they act like a fun outfit exclamation mark!
For a special birthday dinnerI style my embroidered maxi skirt from Anthroplogie(last seen HERE)with my tribal print kimono.I love the interplay of colors and textures.They look as if they were designed to go togetherbut to be honestI only came up with the idea when they were hanging on my rack together!You just never know where styling inspiration can come from!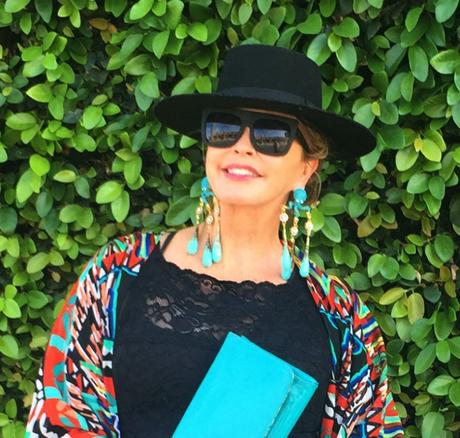 My one of a kind turquoise chandelier earringshat and new sunnies completed the ensemble.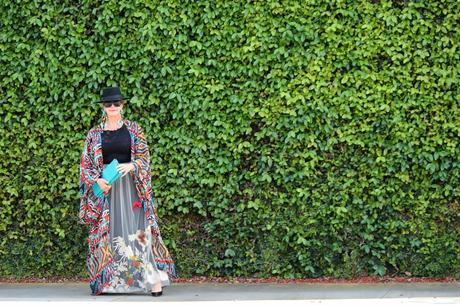 A pointed black patent pump was a finishing neutral to the look.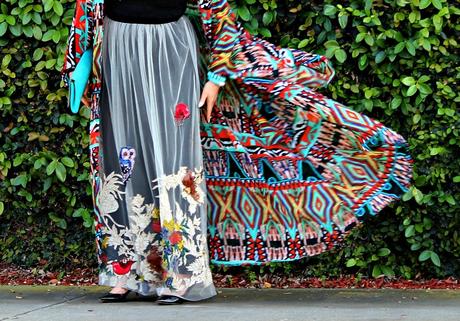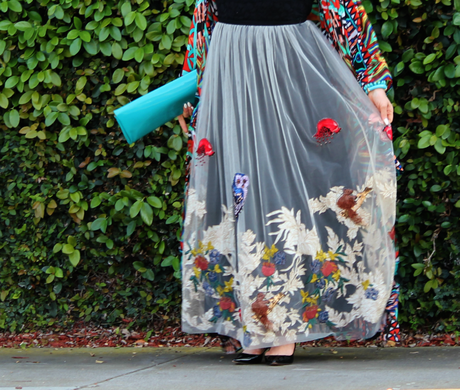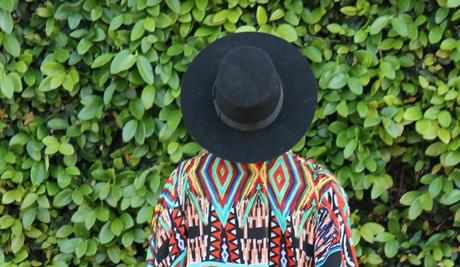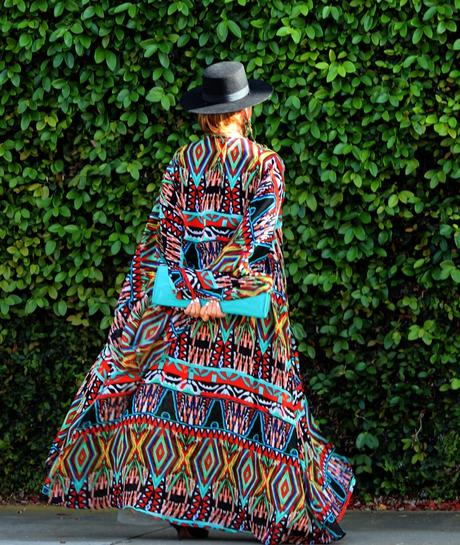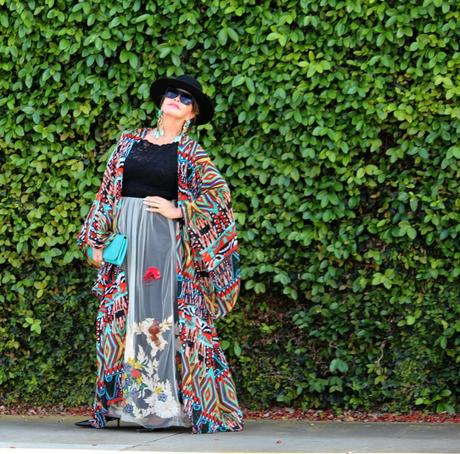 As always my friends


I wish you love and joy

as you style your life