From the New York Times today: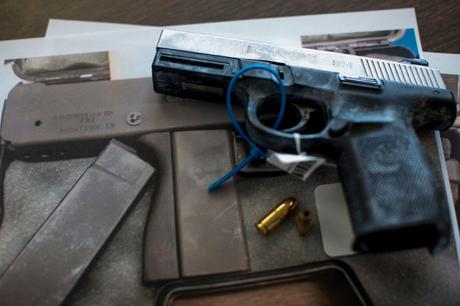 A 9mm handgun that was admitted into evidence in an armed robbery case in Kansas City. Missouri legislators began relaxing the state's gun laws in 2007.
Credit

Whitney Curtis for The New York Times
In Missouri, Fewer Gun Restrictions and More Gun Killings
Fewer gun limits, more gun deaths.
The gun homicide rate in Missouri was 16 percent higher in the six years since 2007, when the state repealed the requirement for comprehensive background checks and purchase permits, than it had been in the six years before.In the same period, the national rate fell 11 percent.
At least one state is making smarter moves:
Virginia to end concealed carry reciprocity with other states