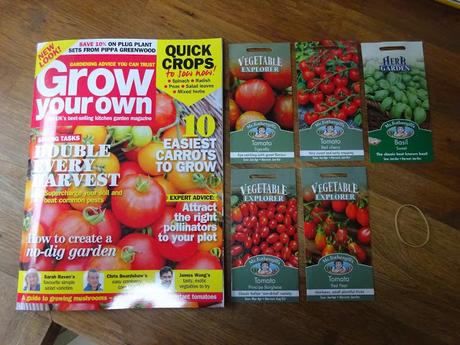 I only posted here the other day about my subscription magazine arriving and the free seeds coming and of course .... my free elastic band.    And now look .... deja vu ... just a different magazine.  This time there are £9.95 worth of free seeds, four different kinds of Tomato seeds and one pack of Basil seeds 
... AND another free elastic band!!
My seeds tin is now bulging at the seams with enough seeds to last us for another few years.  I am carefully putting the 'use by' date on the front of each pack before filing them away in the tin, not that I stick to these but I do try to use them in date order whenever possible.
One things for sure we won't be short of tomatoes this year, as long as the sun comes out and growing conditions improve.  Although it's hard to imagine the sun ever coming out again at the moment, we have had virtually non stop rain for months now, it's depressing, demoralising and downright dangerous.  Lovely Hubby has slipped in the mud quite a few times in the last few weeks, meaning lots of loads of washing and a few aches and pains .... not to mention a cracked rib ... ouch!!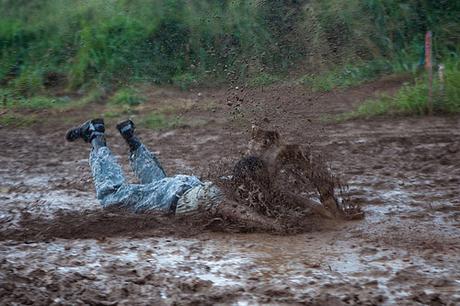 Google Image
The only reason I haven't gone over is that I mince about the place as though I'm walking on ice, it's the only way to get around Chicken World and some other parts of the fields, it makes things safer but look very funny to the people driving past.  Oh well better to be a laughing stock than up to my thigh in plaster!!
Sue xx