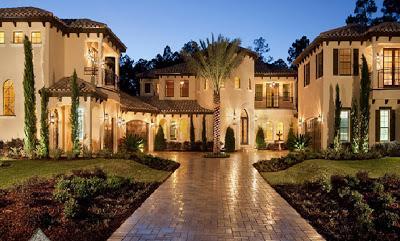 There's a new crop of design shows coming to TV.  Don't think DIY, don't think Design on a Dime.  This is design voyerism at it's best.  Multi-million dollar properties, realistic design dilemmas being solved, huge competition wars to be waged.  They're drawing back the curtains on the drama and design decisions that enthrall us again and again.
Two of my favorite "Bravolebrities," Jeff Lewis and Mary McDonald star in a new show, Property Envy, a la Fashion Police.  Along with super realtor Brandie Malay and arbiter of style Stephen Collins, they dish about design and decor, and critique merits and mishaps of multi-million dollar homes.  I love when they throw open the doors of drool worthy homes we regular people are never privy to, until now.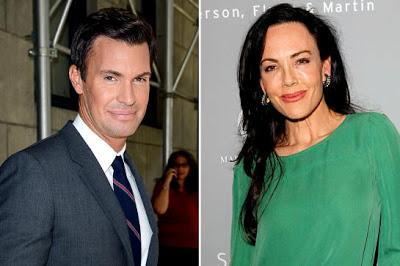 I am really looking forward to The Real Designing Women.  Premiering on HGTV, it follows four designers busy doing what they do best, the real life drama behind the scenes (there is ALWAYS drama), and problem solving design dilemmas (with realistic budgets), then the big reveal!  The four ladies are LA's Lori Dennis, Toronto's Dee Dee Taylor Eustance, along with NY's Jennifer Flanders and Nina Freudenberger (remember I mentioned Nina in the last story?)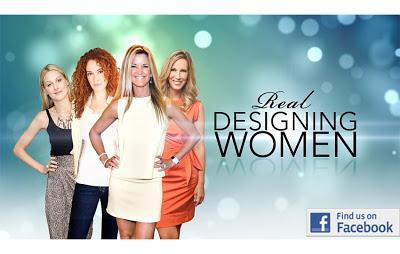 Hmmm,  I have mixed feelings about this next one.  Coming this fall, America's Dream Builders is a giant, splashy competition show hosted by Nate Berkus.  Teams will be competing against each other in different cities creating huge transformations with an interactive component we haven't seen before.  I'm thinking The Great Amazing Race meets The Apprentice.  Of course it will be must see tv!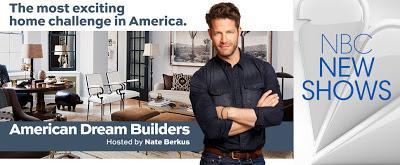 I'll let you in on a little secret... 2 years ago I made it through 5 rounds of casting for this very show.  At the time the working title was Home Transformers.  The details were sketchy, but I was over the moon with the anticipation of possibly being involved.  Alas, they went in a slightly different direction without me.  Oh well it was fun while it lasted!