Americans are getting fatter and fatter. At the rate we're going, in 18 years, by the year 2030, more than 4 of every 10, or 42% of Americans may become obese and 11% could be severely obese.
Obesity is more than being over weight. These terms are defined by the body mass index (BMI), a measurement that is closely related to both percentage body fat and total body fat:
"Normal weight" means a BMI of 18.5–24.9
"Over weight" means a BMI of 25.0–29.9
"Obesity" means a BMI of 30.0–34.9
"Severe obesity" means a BMI of 35.0–39.9
"Morbid obesity" means a BMI of 40 or over
To calculate your BMI, click here!
One woman found out she was, at 425 lbs., too fat to fly. She was turned down by three commercial airlines for a flight from Hungary back to the United States. Stuck in Hungary, her already poor health worsened, resulting in her death and likely a lawsuit against the airlines.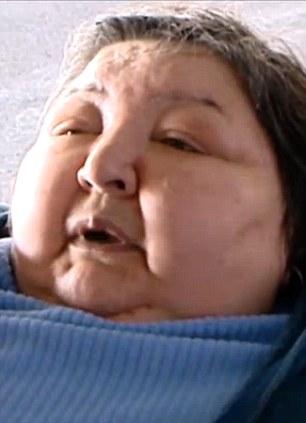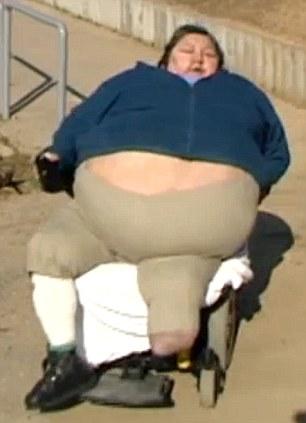 Jill Reilly reports for the Daily Mail, Nov. 26, 2012, that on September 17, 56-year-old Vilma Soltesz (see photos, left and below) traveled with her husband Janos from New York to their holiday home in their native Hungary. It was a trip the couple made every year.
Vilma was already severely obese and in poor health from diabetes and kidney disease. She had lost a leg and used a wheelchair.
The couple had planned to return to New York after a month at the vacation home they owned in the Hungarian countryside, so Vilma could continue medical treatment for her diseases. Meanwhile, Vilma had put on even more weight while in Hungary, which her husband claims was water weight caused by her kidney disease and diabetes.
Janos recounted that on October 15, Vilma was kicked off her first flight. She was already seated on the KLM plane when they were asked to leave. The airline tried to fit her into the back of the plane, but they didn't have a seat-belt extension to secure her. KLM also told the couple the seat back could not take Vilma's weight.
After leaving the airplane, the couple waited in the airport for several hours and then were told to drive five hours to Prague for a Delta plane that could accommodate her as a disabled person.
But in Prague, Delta staff told the couple the airline's plastic wheelchair could not hold her weight and the staff also couldn't put her on the sky-lift elevator.
The couple were forced to return to their Hungarian holiday home until their New York travel agent managed to get them on an October 22 Lufthansa flight to New York via Frankfurt, which would be able to accommodate her size.
Although Lufthansa had set aside three seats for Vilma, a local fire department brought in to help move her, could not lift her out of the wheelchair into the plane seats.
After half an hour of trying to move her, the captain asked them to leave the plane. Lufthansa spokesman Nils Haupt said, "We had 140 passengers on board, and they had connections and needed to travel. The question was never the seat belt. The question was the mobility of the passenger."
Chuck Bennett reports for the New York Post that the couple again went back to the vacation home to make other arrangements as Vilma became sicker and sicker. Neither trusted the doctors in Hungary, especially because they wouldn't be familiar with her lengthy medical history, Janos said.
Two days later, Janos found Vilma dead, and buried her in Hungary.
Now the couple's attorney, Holly Ostrov Ronai, is considering a multimillion-dollar lawsuit against the airlines accusing them of violating laws protecting the disabled.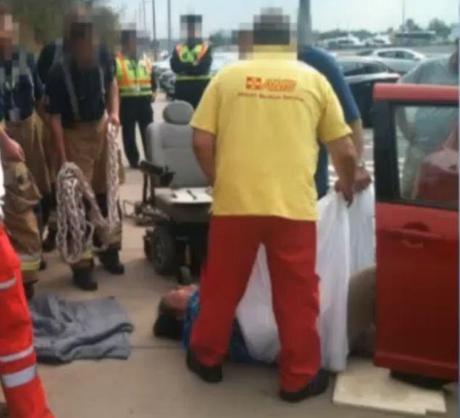 In Prague, a local fire department were brought into to help move Vilma.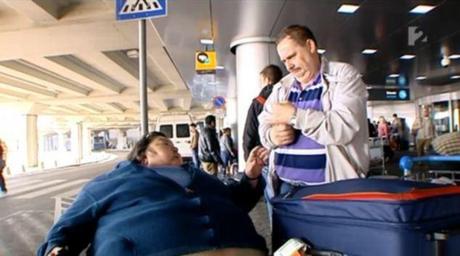 Vilma and Janos Soltesz in the airport.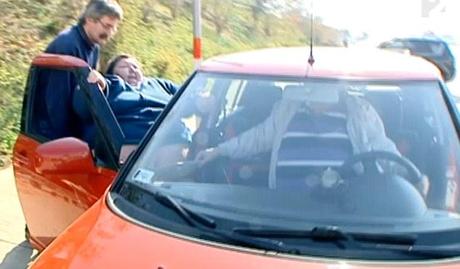 Vilma Soltesz struggling to get in the car.
It should be noted that Vilma's illnesses, especially diabetes, likely stemmed from her obesity. Extra weight takes a huge toll on our health, increasing the risk of type 2 diabetes, heart disease, stroke, many types of cancer, sleep apnea, senile dementia, and other debilitating and chronic illnesses. Obesity is also one of the leading preventable causes of death worldwide. On average, obesity reduces life expectancy by 6 to 7 years.
Read more on obesity-associated morbidity here.
~Eowyn