The good thing about being in Uruguay is that you're not in Brazil. We're in Montevideo, which appears to be quite a sizable port. Line guys, agents and other folk rumor about a grand cathedral called Catedral Matriz not four blocks away from the port. Standing on deck I see the steeples of at least five grand churches and the Catedral Matriz is probably one of them. But duty calls, and while my bank account slightly swells, I turn a cold shoulder to this luring town and head back to the dungeons.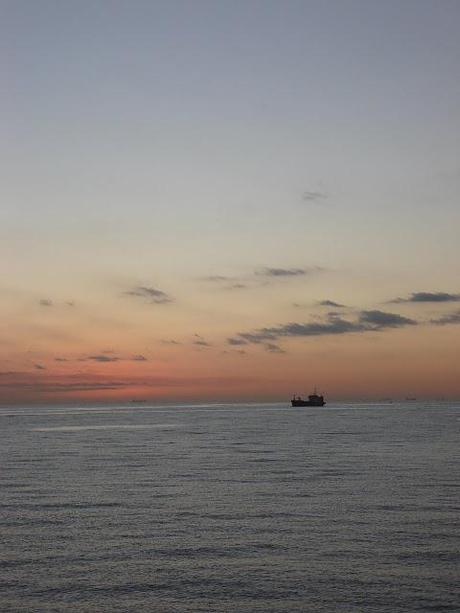 Maritime morning off the coast of Uruguay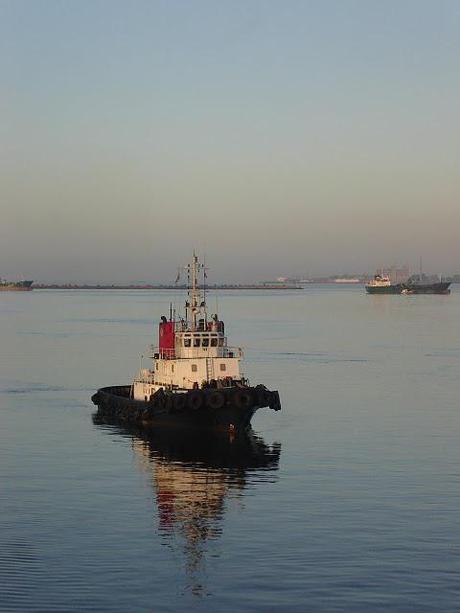 Tug boat in the port of Montevideo, Uruguay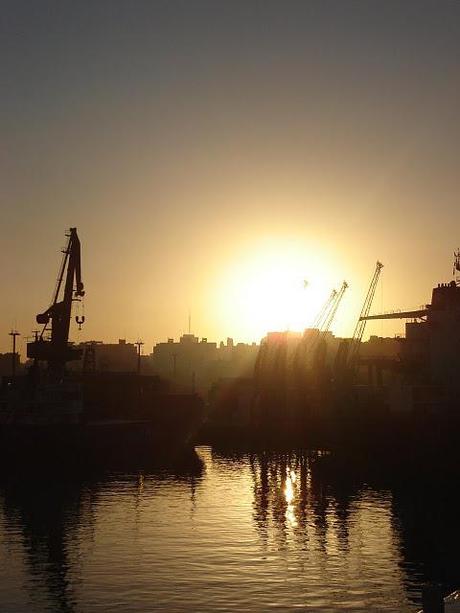 Sunrise over the port of Montevideo, Uruguay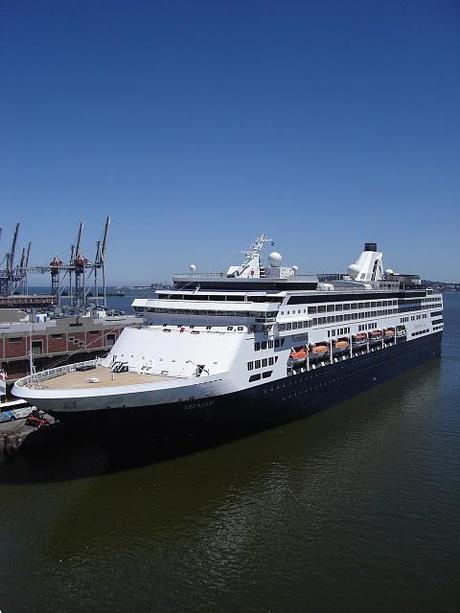 Holland America Line's ms Veendam pulls into Montevideo's port about an hour after we did.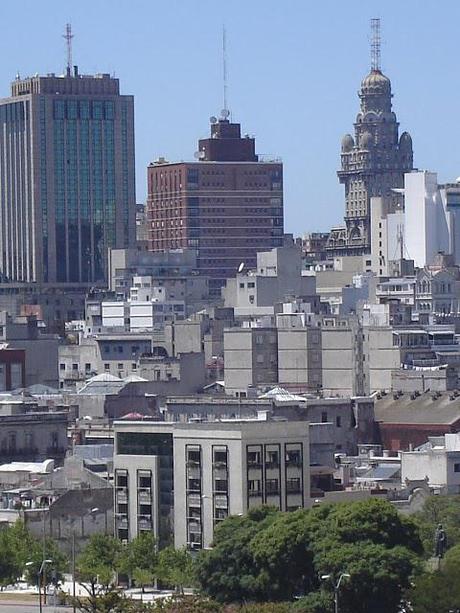 Montevideo, Uruguay