At the moment, Derin is interested in puzzles. So I put this puzzle on our shelves last week. Although it's challenging for his age (27 months), he is showing great interest.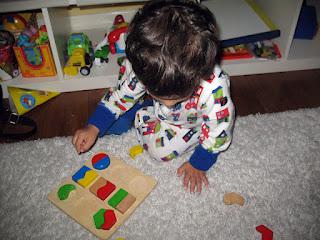 He also plays with this Bear Dress Up puzzle a few times during the day.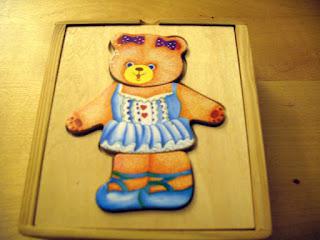 Cutting up vegetables and fruits: He is really good at this now. I suppose I can teach him how to cut up some real fruit in a few weeks. (using a blunt knife)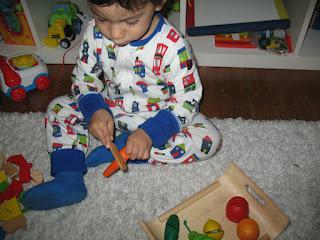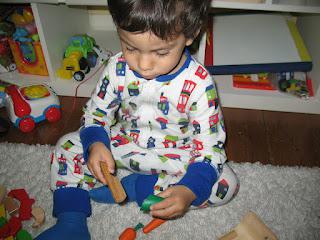 Our spring sensory box: Packing peanuts, bubble wraps, foam butterlies,frogs,flowers and because Derin is very much into insects at the moment , a spider and a  dragon fly :)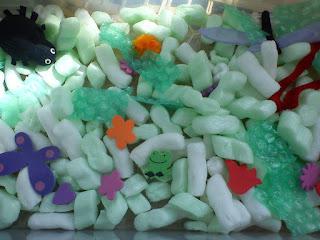 I came across these brand new alphabet play dough cutters at the charity shop. They are a great tool for some play based learning.
Derin started to show an interest in numbers and letters so he enjoyed using the cutters.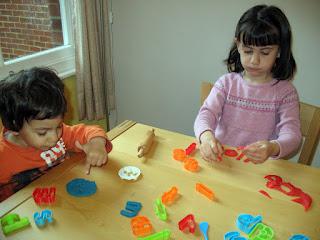 Defne LOVES writing and she immediately started to "write" her best friend's name.