Hello all! Are you getting ready for the Halloween season? Do you have your house decked out with all kinds of scary ghosts and monsters? Are you looking for a new way to spend the Halloween season with the kiddos besides trick or treating? Try our new Monster Cookies! Yes, we know they are actual food items and really don't have anything to do with candles or herbs or soaps, but come on. Do you see how adorable these are? How could we resist making these scary little guys? You definitely won't be able to either! We absolutely adore them and we're sure you and your kids will too!
Monster Cookies Ingredients:
2 Eggs
2 Boxes of Yellow Cake Mix
2 Softened Bars of 8oz. Cream Cheese
1 Tsp. of Vanilla
1 Cup of Softened Butter
Green Food Coloring
Powdered Sugar
Candy Eye Balls
Directions:
First, combine the butter, vanilla, eggs, and cream cheese into a bowl and then mix it all together until it is a fluffy consistency.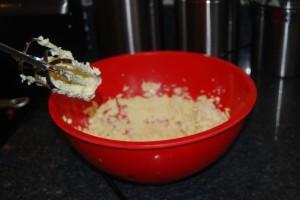 After it reaches the fluffy consistency, add the cake mix to your mixture.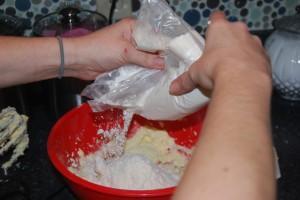 After adding the cake mix, add as much green food coloring as you want until you are satisfied with the color.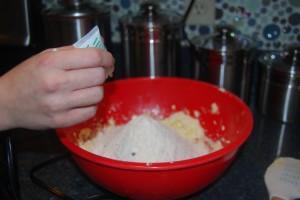 Mix everything together thoroughly and then let the mixture chill for about half an hour.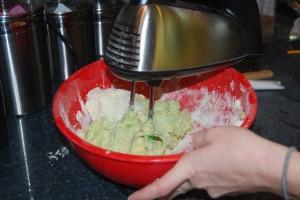 When the half an hour is over, roll the dough into individual balls.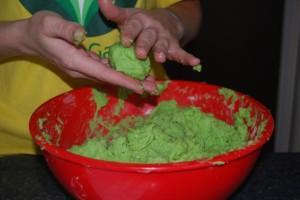 Once you have finished making the dough into balls, dip each one into a bowl of powdered sugar.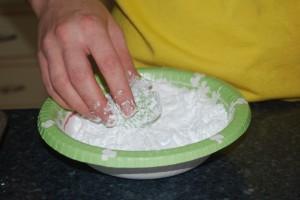 Your oven should be heated to 350 degrees. When it is at the correct temperature, put the cookies in the oven and bake them for about ten to twelve minutes.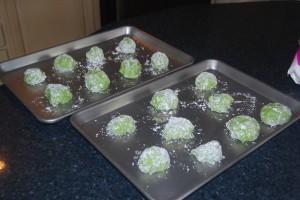 After the cookies are thoroughly baked, create your monsters! Use the eyes as much as you want, wherever you want on the cookies! Just have fun with it!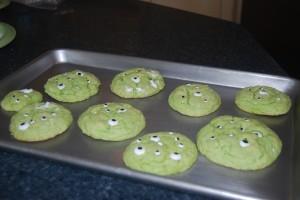 Monster Cookies are sure to be a treat you and the kiddos will absolutely love! They are such an easy and fun way to spend time with your own little monsters, and they are a delicious delight! These fantastic yummy monsters are great for Halloween parties as well! Monster Cookies will definitely be a delectable way to celebrate the scariest day of the year. Remember our free recipe for those adorable Monster Bath Cookies? I'm sure the kids loved those and were completely heartbroken that they couldn't chow down on the spooky little guys. Well Monster Eye Cookies are the perfect way to heal those broken hearts! What are you waiting for? You have to try these wonderful cookies as soon as possible!
Are you still looking for other fun ways to celebrate Halloween as well? In need of some new or spooky recipes? Not only do we have the Monster Bath Cookies, we offer many other free Halloween recipes as well! How about our Monster Snot Soap Jelly? Or our Pumpkin Puke Soap Jelly? Or even our Spider Venom Soap Jelly? You can also just check out all of our free classes and recipes! Have fun! Please contact us with any questions or thoughts you may have, and be sure to watch out for more Enlightened by Layla!