Monsoon is the season when nature rejoices and everything on the earth becomes full of life. This season is also one of the favored seasons to travel as the ordinary landscape changes into lush green surroundings, the lakes start brimming and rivers begin to overflow. It is in monsoons that travelers seek places blessed with nature's bounty to take full advantage of the pleasant climate.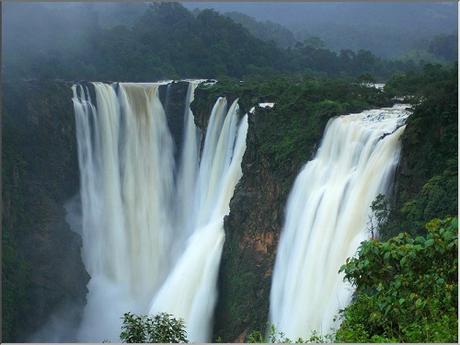 Located in Shimoga district of Karnataka, the Jog Falls is one such place where natural wealth can be enjoyed to its fullest.   The Jog Falls are second highest plunge waterfall of India and the highest waterfall of the state; these magnificent waterfalls form an important tourist attraction of Karnataka. You can include Jog Falls in the
South India Holiday Packages
to explore this beautiful attraction.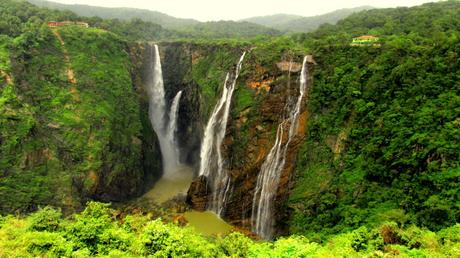 During Monsoons four streams that is Raja, Rani, Rocket and Roarer flow in full surge and merge to form a huge waterfall on the Sharavathi River known as Jog Falls or locally known as Geruoppe Falls, Gersoppa Falls and Jogada Gundi. Jog Falls drops about 850 ft. in un-tiered fashion thundering down the slope, unlike other waterfalls. The cascading waters and the lush green surroundings enhance the beauty of the region and makes for a visual treat. One can enjoy hiking up the hill to take a better view of the falls or take a plunge in the water gushing down from upwards. Many adventure camps and treks are organized in Shimoga for the tourists, which let them soak the breathtaking beauty of the region. A trip to Jog Falls also involves visiting Honnemaradu- an island on Sharavathi river known for its water sports; Tunga Anicut Dam which even lets you enjoy boat rides and the Lion Tiger Reserve proving you glimpse of the king of the jungle in their natural routine.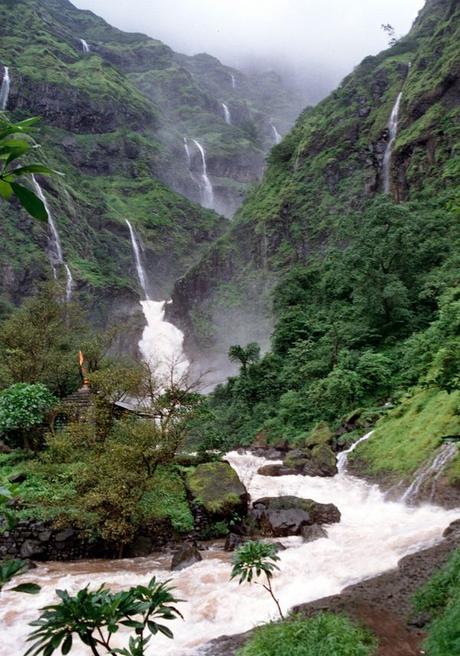 Besides the falls, if one has more time to spare he can even visit the notable spots around the Jog Falls such as the town of Sagara which is home to ancient temples, Siddhapura- providing facinating views of the Sahyadri Hills and the Sirsi Hill Station.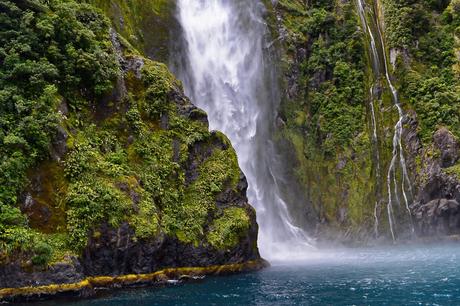 For a tour to Jog Falls, plan a visit between the months of August and December when the monsoon rains recede leaving the streams running.
According to Karnataka.com
How to Reach Jog Falls
Nearest Railway Station: Thalaguppa, Shimoga district.
Nearest Airport: Mangalore International Airport
By Road: National Highway number 206, from Bangalore 378 kms (Bangalore-Shimoga-Sagar-Jog), from Sagar 45 kms, Siddapur 21 kms, Honnavar 56 kms
Nearby places: Honnemardu, Karwar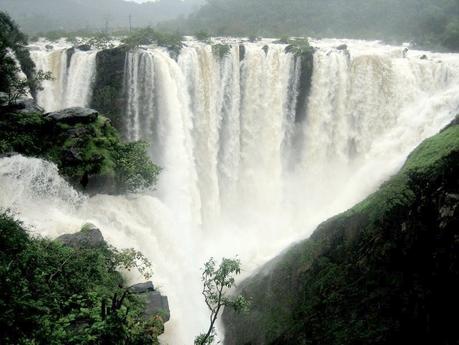 Plan your Tour to South India and enjoy the scenic views of these falls which form a perfect monsoon getaway not just because of natural bounty but also due to its proximity from Bangalore, Hubli, Goa and Mangalore providing the tourist an easy escape.