Well-known tourist destination in South India, Karnataka has been blessed by God with breathtaking natural ambiance and magnificent beauty that draws innumerable tourists from all across the globe throughout the year. The incredible landscape of Karnataka is comprised of plains, mountains, hilly, and rocky terrain, and more which makes it one of the best place to get lost in the magical charm of nature at its best. The entire region comes alive during monsoon season and streams full of the brim and amazing waterfalls that jump out with all their vigor. Here are enlisted 5 most beautiful waterfalls in Karnataka which will give you a jaw-dropping experience in the city. 
Jog Falls –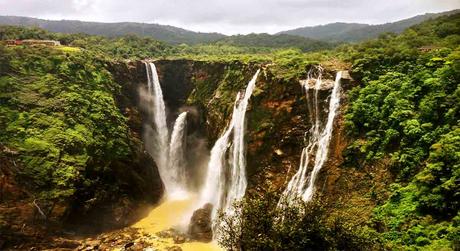 Also known as the "Niagara of India", Jog falls is considered as one of the highest waterfalls in India that fall from the height of 250 m. It is highly recommended to visit Jog Falls during the month of August to January as it offers an amazing sight to its admirers. 
Abbey Falls –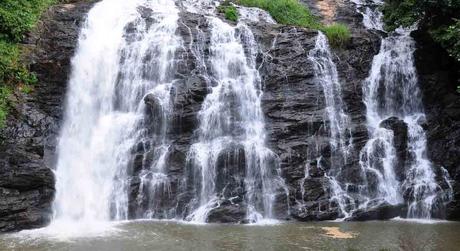 One of the most famous attractions of Coorg, Abbey Falls is situated amidst aromatic spice and coffee plantation. The gushing waterfalls from a height of 70 feet and form several small streams. The best time to visit the waterfall is from September to January when the pleasant climate adds a unique charm to its beauty.  
Godchinamalaki Falls –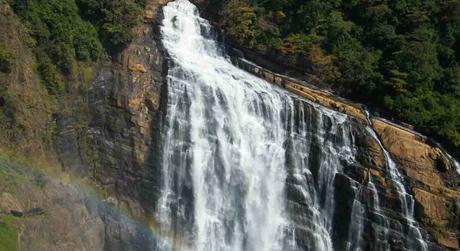 Also known as Markandeya falls, Godchinamalaki Falls is at the center of the lush deep valley located in the Belgaum district. The falls rushes down in 2 different sections, the first one is of 25m and the second one is of 20m. Mid- June to September is the best time to get soaked in the magical beauty of this falls. 
Sathodi Falls –

Beautifully enclosed with lush green forests the Sathodi Falls is a perfect picnic spot in Karnataka where you can spend some great time with your family or friends. It is located at a distance of 32 kilometers from Yellapur district. It falls from a height of about 15 m and creates a refreshing aura. July to September is the best time to enjoy the stunning views of the falls. 
Unchalli Falls –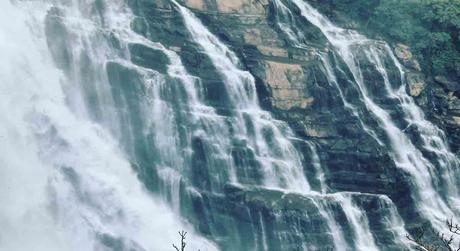 Located 54 kilometers away from Jog falls, near Hegganur. It falls from a height of 380 feet and is located amidst thick forests. Unchalli Falls is also known as Keppa Joga by locals. Lushington Falls is a British name acquired by the falls and can be visited in the months of September to February. 
Exploring Karnataka for splendid waterfalls is worth in South India. These waterfalls will let you completely loosen yourself in charming views. The beautiful surroundings are another attraction along with the falls where you can capture beautiful pictures in your cameras.