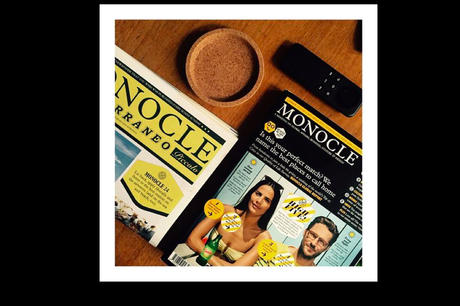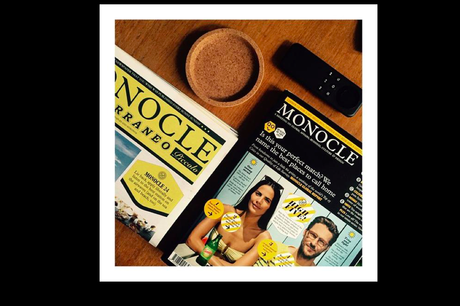 Here is the special, Campari-sponsored Piccolo version of Mediterraneo, which is inserted inside Monocle Magazine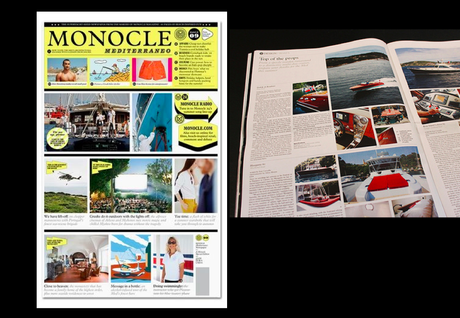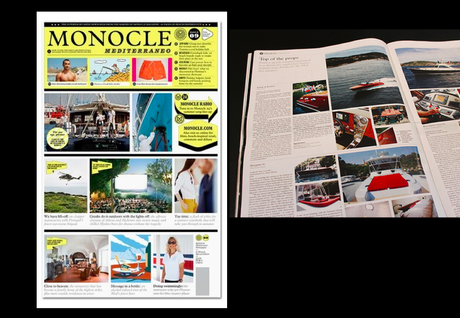 This is the large-format Mediterraneo Summer 2015 edition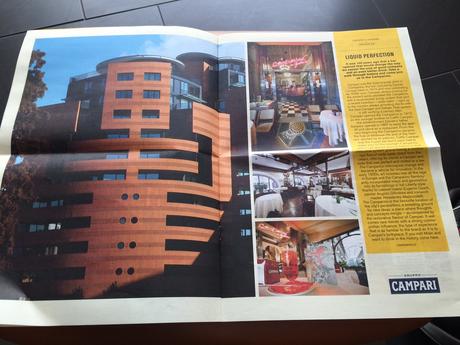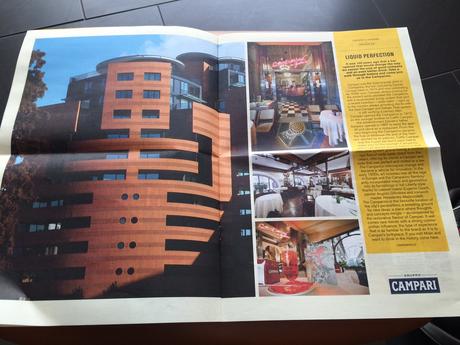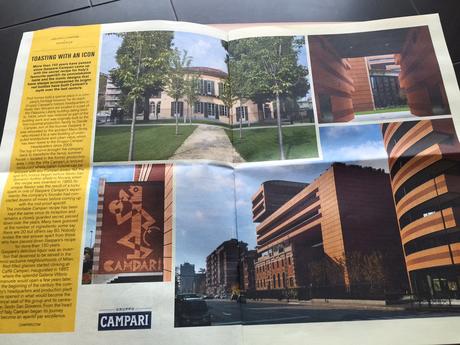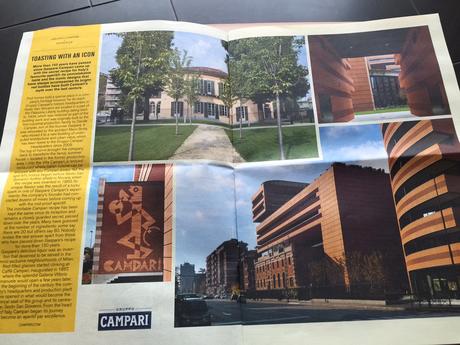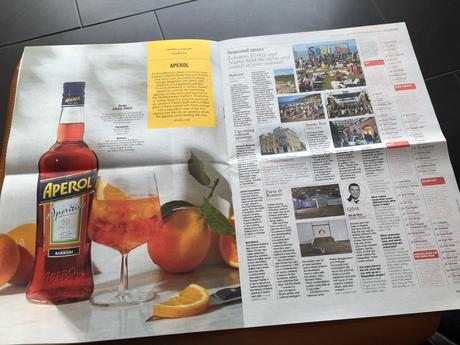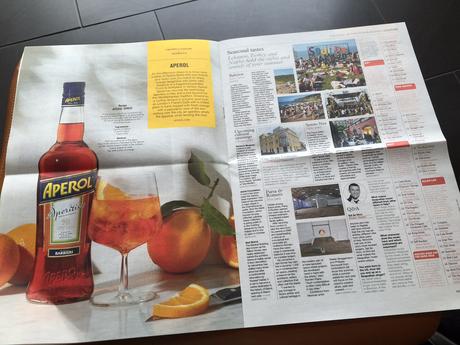 Gruppo Campari sponsors the Piccolo edition of Monocle Mediterraneo 2015
What a surprise to find a copy of  Mediterraneo, the summer newspaper that appears only once during the season.  I was already wondering if there was a Mediterraneo this year. But, alas, here it was, folded around the rubber band that is such an integral part of Monocle Magazine. 
Tyler Brulé's baby is still here, but, in addition to the large format, 68-page edition now in its 6th year,  there is also what is described as the Piccolo version: a sort of A4 tab format. Very handy and with one major sponsor, Gruppo Campari, whose story is told through a series of single and double page layouts that are easy on the eyes.
A bubble on Page One alerts readers to "new size, neat package" with "the best of summer".
As one opens the newspaper, one is greeted by a Gruppo Campari sponsorship ad that looks nothing like an ad, and more like a double-page spread created by the Mediterraneo designers.  So is the storytelling, this is not just another ad to sell you Italy's favorite aperitif.  This is an article, headlined "Toasting with an Icon".  But, then, when you turn the page, it is another double page for Campari"s "Liquid Perfection".  By page 6 we encounter the first bit of editorial content, in the rich tradition that readers of Monocle and Mediterraneo are used to.  Then, it is a full page add for Aperol, the aperitivo part of the Gruppo Campari.
The full page Campari ads continue, making this edition of Mediterraneo not just smaller in format, but an example of how sponsorship native ads can combine well with editorial content, especially on special publications such as Mediterraneo.
It is important to highlight the fact that all the Campari ads are visually appealing and follow the same type and color palette and are great on the eyes.
Tyler Brulé does it again, showing us that good content, nice design and effective monetizing strategies can blend well.  Wondering how readers of Mediterraneo like the new product.  Of course, it would be interesting to see also what effect the Campari advertisement had on sales of the Italian aperitif that, when mixed when orange juice, makes for a cool and refreshing summer drink.
TheMarioBlog post # 1806
Please enable JavaScript to view the comments powered by Disqus. comments powered by
Disqus