TAKEAWAY: If you are familiar with Monocle Magazine, then you will find this fourth edition of Monocle Mediterraneo the summer-only newspaper—as a very close first cousin in its design, typography and brand extension.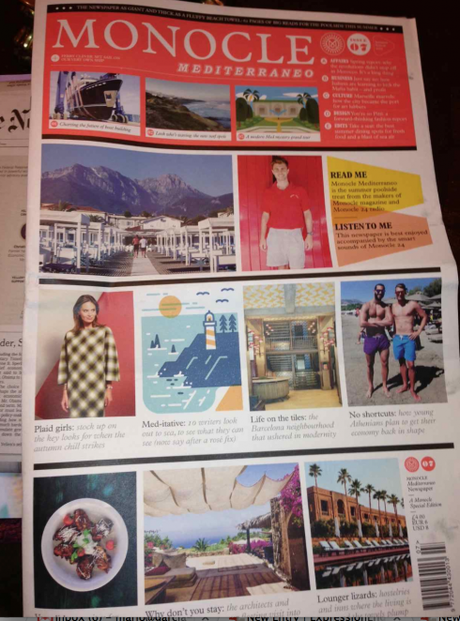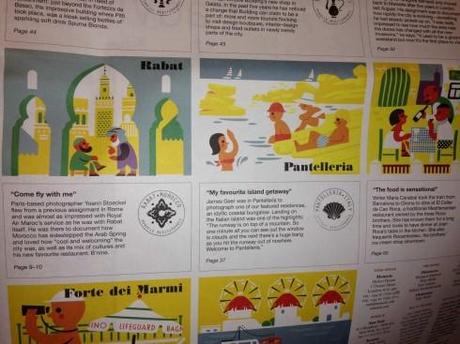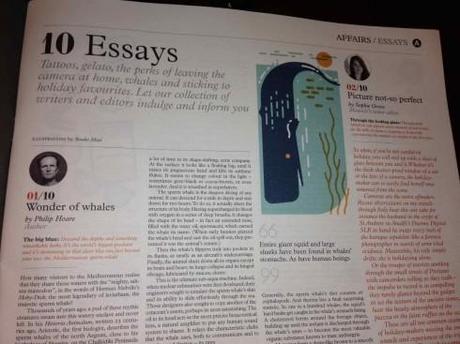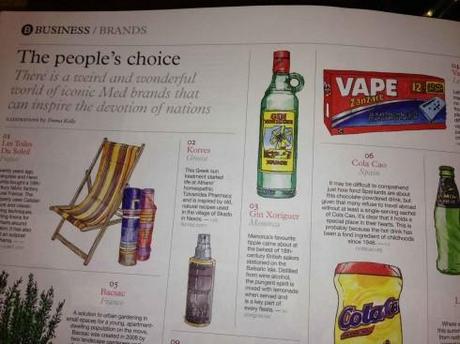 It's another informative, entertaining and easy on the eyes edition of Mediterraneo, complete with the usual fare publisher Tyler Brulé has gotten us accustomed to in what the front page describes as "the summer poolside treat from the makers of Monocle magazine and Monocle 24 Radio."
The cover is pure Flipboard style navigation to the inside.  We wonder when Tyler will decide to do a tablet edition for Monocle Mediterraneo, although we know that this may not be in the cards, since Tyler does not feel that suntan lotion and tablets make a good combination.
The cover navigates us to such stories as :
How Young Athenians plan to get their economy back in shape
Life on the tiles: the Barcelona neighborhood that ushered in modernity
Plaid girls: stack up on the key looks for when the autumn chill strikes.
And, of course, if you are reading Mediterraneo poolside, or near the sea, we are reminded that "the newspaper is best enjoyed accompanied by the smart sounds of Monocle 24."
Our previous blog posts about Monocle Mediterraneo:
Monocle Mediterraneo III: the summer newspaper is out today at a beach near you
http://garciamedia.com/blog/articles/monocle_mediterraneo_iii_the_summer_newspaper_is_out_today_at_a_beach_near_/
Magnificent Monocle Mediterraneo premieres tomorrow
http://garciamedia.com/blog/articles/ma
TheMarioBlog post #1204