This is what I wore yesterday.  Sorry, I couldn't get a full head to toe.  My sons have recently started fighting over the camera!  My oldest one sometimes takes my pics.  But I had to go with this philosophy:
Don't start nothin', won't be nothin'!
This is also that skirt that I was raving about.  The one that didn't arrive in time for me to wear to my Valentines Dinner with the hubby.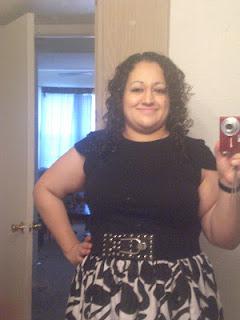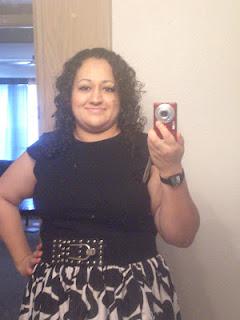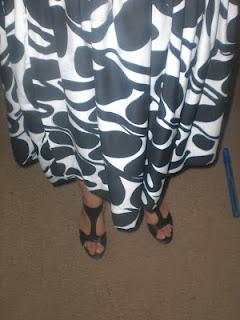 Peplum Top-ASOS(tucked in)/Skirt-
Sandra Hagen via Etsy
/Belt-Ross(from a different skirt)/Shoes-Nine West via Ross/Black Mesh Watch-Liz Claiborne via Ross