A trip to Monki was an absolute must on our recent trip to London.
We went to the concession in Selfridges; the stuff is fantastic and really reasonably priced. I could've got loads of stuff, but I just picked up a dress and a pair of trousers. I will say, that I have since been online and had a leisurely browse at what's available, and now my basket is full, so just need take the plunge!!
I have to apologize for a Tweet I sent yesterday...I moaned a bit about the size of the dress. I thought I'd picked up a medium, however when I took it off  I noticed that it was actually a small (which in actual fact is more like a generous size 12!), so it may be worth while making sure that, if you live near a Monki, you try the things on before you buy them, as they seem to come up big in their sizing.
That being said, I really like the slouchy casual style of the dress. The material is very light, perfect for hot summer days and the anchor print is really adorable. It's a decent length to wear with bare legs, which is a massive plus in my book and the button detail down the full length of the front is a cute but subtle detail.
Only thing is.......the arm holes are a bit big, hence the cardigan, but now I know this I intend to solve the problem by wearing a bandeau underneath!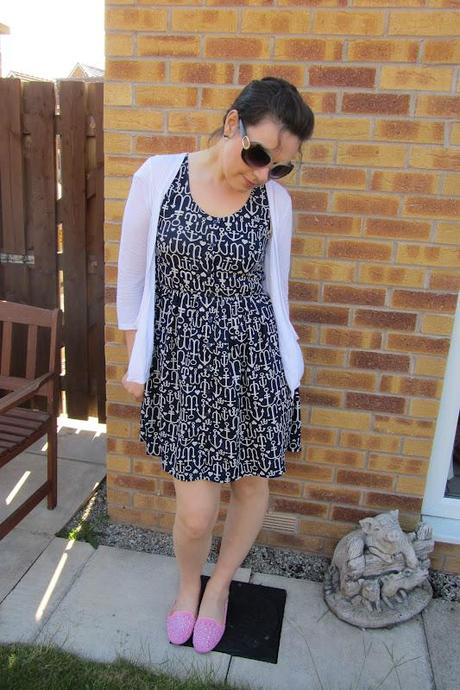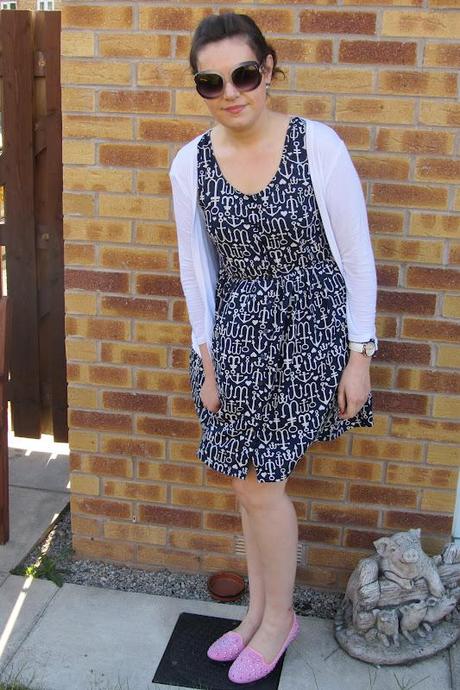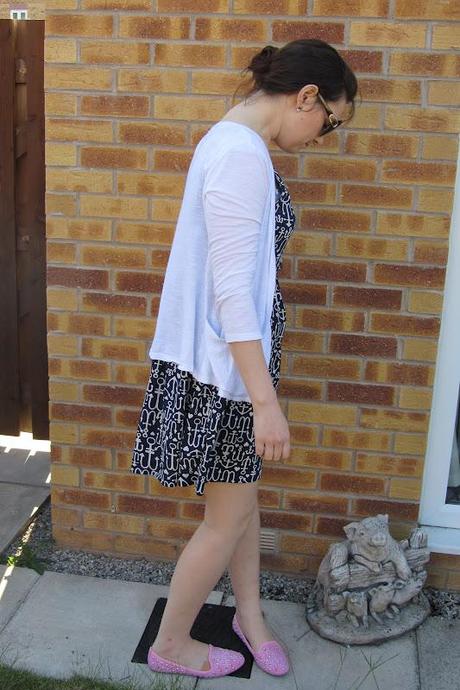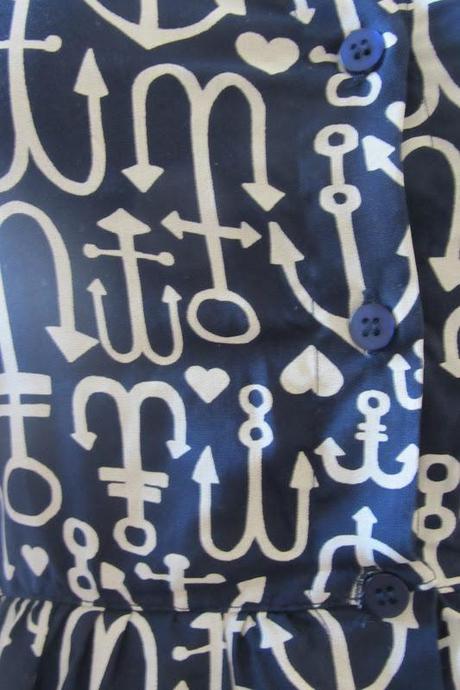 Dress- Monki Cardigan- New Look Shoes- Topshop Sunglasses- Primark
I love finding new brands, you should definitely take a look at the stuff in Monki, I don't think you'll be disappointed!!
Let me know! K x