I was experimenting with some nail design ideas. Now mind you, I'm not a professional, I'm just starting out. I normally just polish them a solid color. I saw a bunch of Hello Kitty bags and I also saw a design similar to what I did but they used a real bow jewel. I used little jewel studs.
Let me know what you think!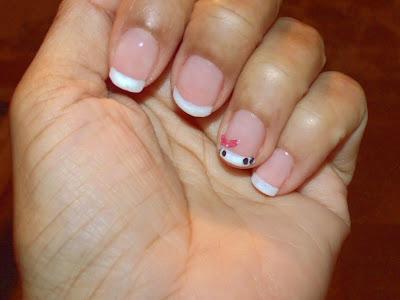 BTW it was taken with my new camera :)
Have a great rest of the week darlings!
XOXO