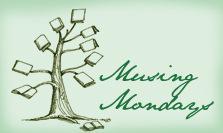 This week's musing asks…
Describe the last time you were stumped for something to read, and you took measures to remedy that — either by going to the bookstore, the library, or shopping elsewhere. What book did you choose? Did it get you out of your slump?

I went to the a local bookstore ans browsed the Art section! I bought one book I was on my wishlist for ages: The history of beauty by Humberto Eco.


READ
Better Than 8 Fantasy , by Erin Jamison
READING
The Rococo Room , by Giselle Renarde
TO BE READ
Beacon of the Night , by Dawn Luedecke