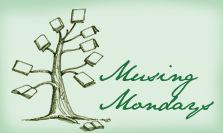 This week's musing asks…
The local Catholic school board is closing its school libraries, and parents and teachers –and even the students– are in an uproar. Budget cuts demanded that the board choose something to get rid of… they choose libraries. As such, many librarians have lost their jobs. And, the board is moving the books to the classrooms, instead. They feel that it is a good solution.

What do you think? Should the schools be without an actual "library" room? Is this a good solution?

I feel very, very sad about this. The library to me, was a quiet place I could spend some quality time during lunch at school. The librarians were always so kind to me, I could make new friends, and find great new books to read. Reading is fundamental to a child's development, so we must provide them an environment special for this activity alone.


READ
Deux (The French Kiss Chronicles) by Em Petrova
Seeing Stars by Megan Hart
Storm's Heart by Rachel Lyndhurst  reviewed here
READING
Wicked Temptation by Eliza Lloyd
TO BE READ
What Happens In London by Julia Quinn
Last day to enter the contest to win SCANDAL AT THE FARMHOUSE!!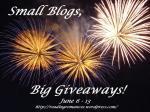 Wanna join the big giveaway?

(Click here)