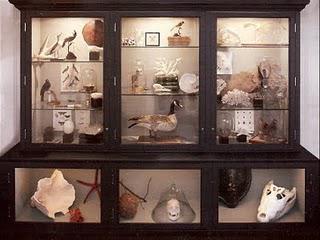 This was a wacky week indeed in the sports world.  Mostly everything made sense, but there were a few incidents that have left me totally puzzled.  Let me know your thoughts in the comments....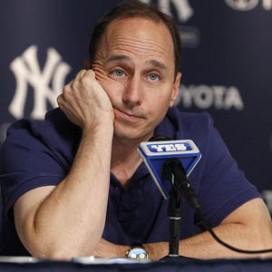 Trade Deadline Lameness: Why didn't the Yankees do anything at the trade deadline?  Was Brian Cashman too afraid to screw with our stellar, flawless rotation, occasionally consisting of CC Sabathia, AJ Burnett, broken Phil Hughes, junk-baller Freddy Garcia, the ginormous resurrection project of Bartolo Colon, Ivan Nova, and some other gems?  Were we afraid that Boone Logan's feelings would be hurt if we picked up a lefty specialist that actually got batters out?  I don't understand.  I know the deadline was slim pickings; Kuroda could have gotten the hell out of Dodgerville but chose, on purpose, to stay in that hellhole.  So it was a bizarre July 31st.  And I am not sure if Erik Bedard and/or Mike Aviles are something to celebrate or cry about, but at least the Red Sox are trying.  Texas once again bested us, prying Mike Adams away from the Padres, which is almost as bad as stealing Cliff Lee last year.  The Phillies and Braves upgraded their outfields, and the Giants scored the big fish in a decidedly small pond in Carlos Beltran.  I did not want Ubaldo Jimenez for a tribe of stellar prospects, but I really thought Brian Cashman could have been a little more creative in getting…something, anything done.  We head into the fall with a disastrous rotation and an unreliable bullpen.  Maybe they can find some waiver wire treasures, but this is not shaping up to be the Yankees' year.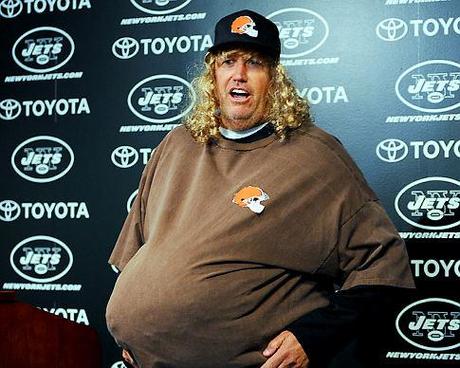 Pouncing on Plaxico:  The big question overshadowing last week was whether New York's favorite gun-toting felon would return to the Giants.  If he could not patch up his relationship with Tom Coughlin, we all expected him to bolt to Philadelphia; after all, he did wear an Eagles cap leaving prison.  Then Rex Ryan came swooping in on his fake fat and wigs and foot fetish videos to steal him, grabbing a top-of-the-line receiver and tweaking his rival all at once.  Along with Santonio Holmes, the Jets just became even more dangerous (they needed to, with Ochocinco and Big Al going to New England).  Sure, there are questions surrounding his conditioning and ability, but this was a no-doubt win for Mike Tannenbaum and Gang Green.  Especially after losing out on Asomugha.  They have only risked $3 million and could be getting a superstar in return, a la Michael Vick. Most importantly, Plaxico will fit perfectly into the next season of Hard Knocks, and that is all that really matters.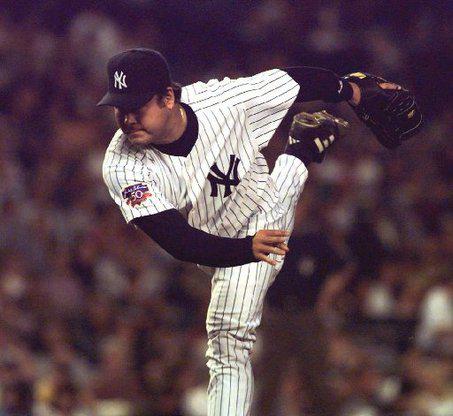 Electric Start, Sad Ending:  For unknown and unnecessary reasons, former Yankees' pitcher Hideki Irabu, committed suicide late last week in his California home.  I was 14-years-old at the time, but I remember the hype surrounding his trip from Japan.  I remember the back covers of Newsday, promising the next Nolan Ryan.  I remember his July 1997 debut in the Stadium and the excitement surrounding his fastball.  He beat the Tigers that night.  The Big Fat Toad, as George Steinbrenner lovingly called him, never quite lived up to his legend, but he opened the door for many Japanese players to follow in his footsteps.  I find it incredibly sad that someone who once got to stand on the mound at Yankee Stadium, with 50,000 people screaming in adoration, ever thought that this was his best and final option.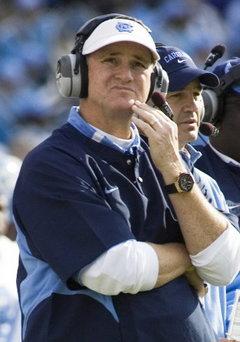 The Butchering of Butch Davis:  You know how we love a good scandal here at CDTF, especially one involving the Tar Heels, so imagine my delight when I came home from softball last week to discover that Butch Davis had been fired.  I mean, this should have happened a year ago.  He survived the tutor, his shady assistant coach, a laundry list of major violations, half of his team being suspended, and a year-long NCAA investigation. Everyone over there in Chapel Thrill was all "He has our full support," "He had no knowledge of wrongdoing," "We love being your bitch, Butch," and so on. So WHY the fuck was he fired NOW?! Two weeks before training camp begins.  Are we really supposed to believe that Holden Thorpe was just patiently biding his time until there was a new Board of Trustees? If so, then he is a moron.  And now they are going to fire Butch without cause?  It makes NO sense.  For a school that prides itself on academics and integrity, my other alma mater sure looks special with this treasure chest of stupidity. Sigh. But if there is anything that I love more than a scandal, it is a mystery.  The timing is just so curious.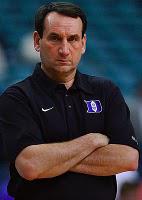 Coach K's Recruiting Conundrum: So apparently some 6'7 giant named Alex Poythress (the No. 17 recruit overall, according to ESPN) hit up Coach K's cell phone last Tuesday night, right after his AAU team was eliminated from a tournament in Orlando.  It is against the rules to have contact with a recruit while he is playing in an AAU event.  Being obnoxious legal eagles, however, we have turned this into a technical issue – since his team was eliminated and Alex was not really playing in a tournament (it was just on a team trip at that point!), were any rules broken?  I like our smoke and mirrors here.  At worse, we will be slapped with an unintentional secondary violation and, like good little soldiers, will accept whatever penalty we are given.  God knows we will still look like golden children compared to those bastard imps up the road at UNC.  Even crazier? Basketball starts in just two weeks, when the Blue Devils travel to China and Dubai to kick off the season.
And with that, I am off to start a curious week in court. I hope you all have a good Monday!