It can be super expensive to get your nails done. As much as everyone desires the clean, neat, and professional look a decent manicure can provide, the reality of the matter is that it's very costly to maintain. You make the appointment, wait your turn, and hopefully they turn out nice enough that you want to give your manicurist a decent tip. Before you know it, you've spent an unreal amount of money on something that's only going to last a month before you need to get a fill in or a touch up. Do you really feel as though you've gotten the most for your money? If you don't, there are some things you can do to save money on nail appointments, or even eliminate them to be gentler on your wallet.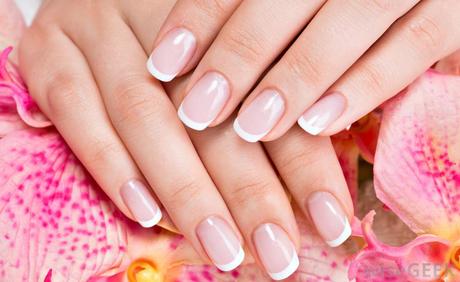 One of the first signs that it's time to go get your nails fixed is chipping, fading, or outgrowth of the polish. That big gap between your nail color and your cuticle sticks out like a sore thumb, prompting you to have it fixed immediately. A good tip to stretch out your manicure until your next paycheck would be to stick with nude colored polishes. When nude colored polishes chip, fade, or grow out, you likely won't notice as fast. They complement the color of your fingers and feel natural to look at. Brighter colors draw a lot of attention and create a lot of contrast. This means touch ups most likely won't be able to wait. Give nude pinks, soft browns, and creamy beige shade a shot for a manicure that's going to look beautiful for the longest amount of time.
          Rhinestones, foil, cabochons - if you're really feeling daring, they're very fun to play with. The problem with using these things is mostly because they won't last as long as your polish. You can pop them off doing the dishes or cooking dinner and then what will you do? Try to reserve anything stuck on the nail for very special occasions, and get those done as close to the event as possible. If you always opt for 3D decorations, you're going to wind up changing your nails or repairing them far more often than you're prepared to.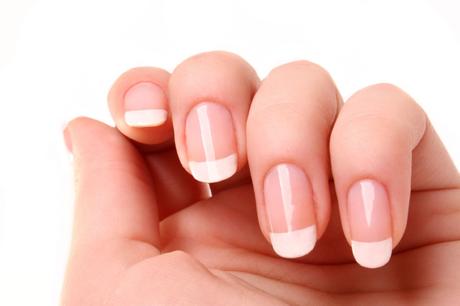 As you're probably beginning to realize, touch ups can be quite a hassle. What if you could do your touch up at home? Although it may not seem worth it at first, invest in some high quality nail polishes that you really love. The next time you go to get your nails done, bring in your own polish for the manicurist to use. If you go this route, you'll own your color, so you'll be taking it home with you. This means any minor touch ups that need to be done won't require you to travel anywhere, because with patience and a steady hand, you can touch them up yourself.
          If you really enjoy changing your nails very frequently it may not be feasible at all to get them done professionally. Thankfully, you can easily purchase salon quality nail equipment for use at home. Makeup stores, beauty supply stores, drug stores, and even some grocery stores now carry personal gel manicure equipment. A light for curing the gel polish and a few starter shades won't set you back as much as you may think - it's sometimes the same price as one salon manicure, but with the added benefit that you can use it for forever. It may take a little bit of practice to get it just right, but if you can enjoy the learning experience, you can also enjoy the extra money in your pocket.