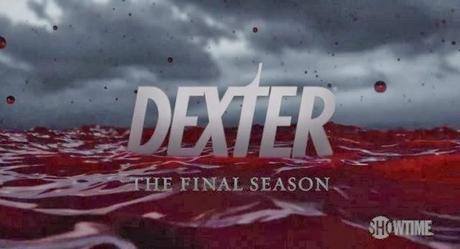 It was a very long and busy day and I felt like crap for most of it, irritatingly enough. Work was something else, and kind of a haze now that I think about it; me and the people in my department are always so stinking busy that we don't get time to relax or even process what's coming next. It can be quite vexing. Anyways, before I rattle on something ridiculous let me move to the prime time event. Book publisher got back to me quicker on the part of the book that we are working on, and soon we will be moving onto the next phase and getting closer to publication!!!! I suppose I should sit down in my spare time (yeah right) and begin writing the third and final book. Wow. It sounds so weird to say that. The prime time event was rather this than the book 2 news, which is big of course, but with my 25 days of Christmas I'm trying to make certain that I blog every day leading up to Christmas. Today for songs we have "Hark the Herald Angels Sing!" I enjoy this song and often think of A Charlie Brown Christmas. Below is some information provided by www.wikipedia.org:


In 1855, English musician William H. Cummings adapted Felix Mendelssohn's secular music from Festgesang to fit the lyrics of "Hark! The Herald Angels Sing" written by Charles Wesley. Wesley envisioned the song being sung to the same tune as his song "Christ the Lord Is Risen Today", and in some hymnals, is included along with the more popular version.

This hymn was regarded as one of the Great Four Anglican Hymns and published as number 403 in "The Church Hymn Book" (New York and Chicago, USA, 1872).

In the UK, "Hark! The Herald Angels Sing" has popularly been performed in an arrangement that maintains the basic original William H. Cummings harmonisation of the Mendelssohn tune for the first two verses but adds a soprano descant and a last verse harmonisation for the organ in verse 3 by Sir David Willcocks. This arrangement was first published in 1961 by Oxford University Press in the first book of the Carols for Choirs series. For many years it has served as the recessional hymn of the annual Service of Nine Lessons and Carols in King's College Chapel, Cambridge.

An uncommon arrangement of the hymn to the tune "See, the Conqu'ring hero comes" from Judas Maccabaeus (Handel) normally associated with the hymn Thine Be the Glory is traditionally used as the recessional hymn of the Festival of Nine Lessons and Carols from St Patrick's Cathedral, Dublin. This is broadcast live each year on Christmas Eve on RTÉ Radio 1. The usual (first) three verses are divided into six verses each with chorus. The arrangement features a brass fanfare with drums in addition to the cathedral organ and takes about seven and a half minutes to sing. The Victorian organist W. H. Jude, in his day a popular composer, also composed a new setting of the work, published in his Music and the Higher Life.


After I got back to my apartment I made myself some delicious pasta and vegetables and continued to foray into the final years of Dexter. I do have to say that I am really enjoying the final season a lot; definitely a real nail biter, and there are certainly a good many twists and turns happening at the same time as well. Despite everything that Dexter has become and is, you find it odd enough to be cheering for him to have everything go well and turn out alright. It was apparently around 50 degrees F. today here in the Midwest, in December! I was so happy and delighted; it reminded me of San Diego. Darn it! I wish the weather would last like this for the rest of winter. Oh well though. Good night and God bless ya'll!
Susan Boyle sings "Hark the Herald Angels Sing!"