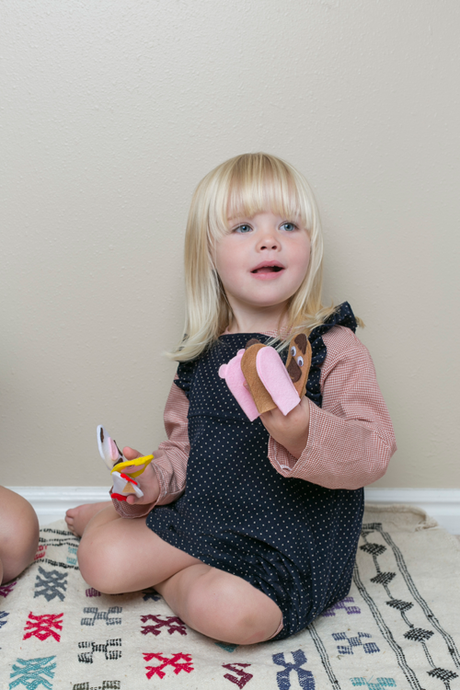 No, I haven't been keeping a secret from you. I don't have a long lost daughter but after this shoot I thought about stealing her. Isn't she precious?! 
I've been spotting all these mommy bloggers writing reviews about Kiwi Crate and I never thought I'd get asked to write one because I don't have kids. Little did they know that I'm the neighborhood craft hangout! I get kids dropping by all the time to come and craft with me and I have to say it's the highlight of my week. It's probably the highlight of theirs too to see an adult who doesn't put their "toys" away. My house is a crafty mess 95% of the time. SO, you can imagine I was thrilled when Kiwi Crate asked me to review their craft kits. I thought it would be the perfect opportunity to have something ready to go the next time they stopped by.
Kiwi Crate is an award-winning, monthly subscription service that provides all the hands-on materials to inspire creative, educational fun. With themes like music, color, robots, and safari, these crates deliver everything needed for unique activities that you and your kids can enjoy together especially at the start of a new school year. They make it super easy for parents to provide meaningful experiences for their children without running around trying to find all the materials. It comes in a cute green box with everything you need to make it. It's much cheaper than buying the materials yourself. Each monthly crate includes all the materials and inspiration for 2-3 hands-on projects including a 16 page magazine with additional activities, delivered straight to your door. 
They are announcing today 4 new brands including their Koala, Tinker, and Doodle crates. the Koala is aimed at 3-4 year olds and aids in developmental processes. The Tinker is aimed at kids 9-14 and is focused on science, technology, engineering, and math. The Doodle is aimed at girls ages 9-16 and is focused on rad DIY projects like friendship bracelets, candles, and pouches.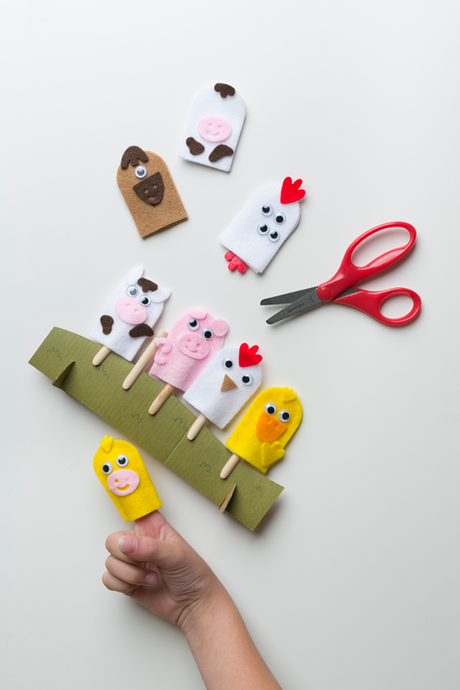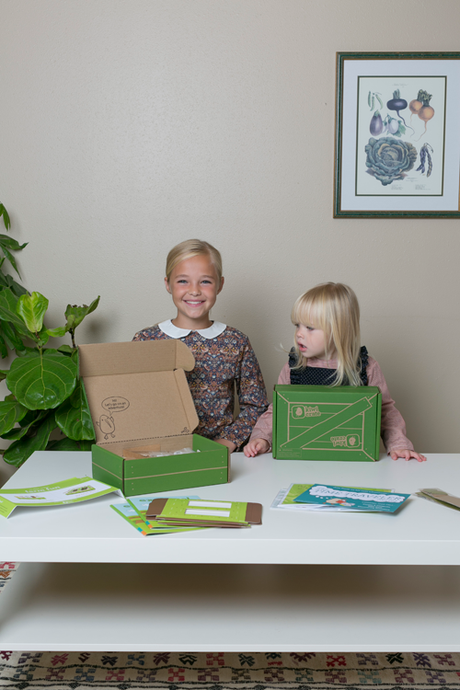 9 year old Swayzie and her sister Eliza, 2,  were kind enough to join me in making some finger puppet farm animals last week and we had a ball. The kits were great for the age gap though Eliza's animals were a bit more, ummm, mutant with either one eye ball or none or 5.
Look at those little hands! I die.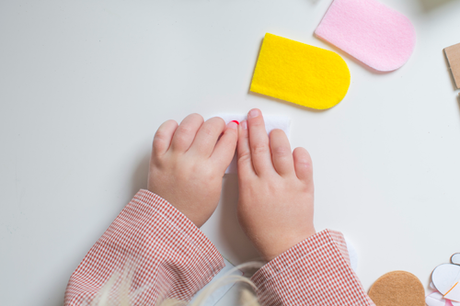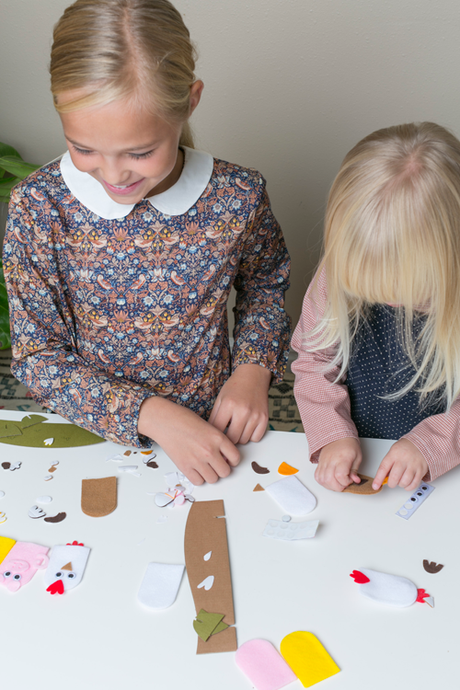 Swayzie was such a good older sister. She taught Eliza how to make the puppets. At one point Eliza gathered all of them together and said "best friends". Heart melt. Oh boy, if I'm gushing about other kids now just wait until I have kids of my own. Aghh!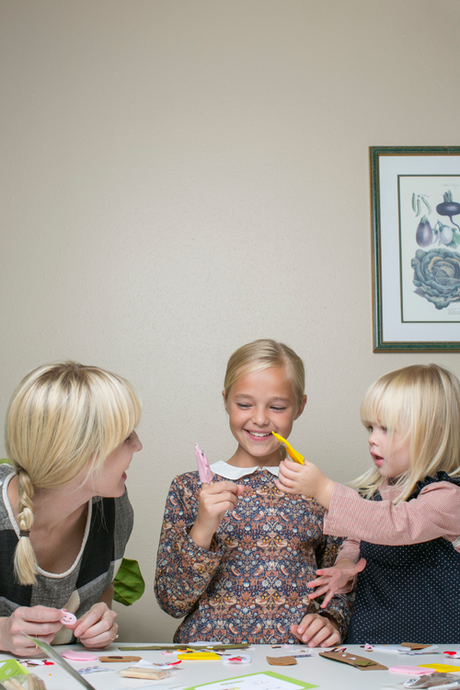 HEART MELT!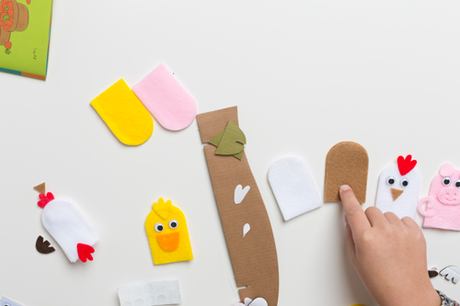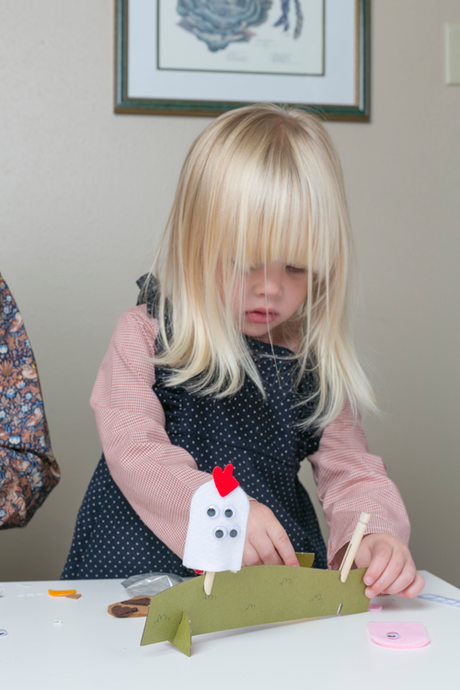 Eliza's four eyed chicken.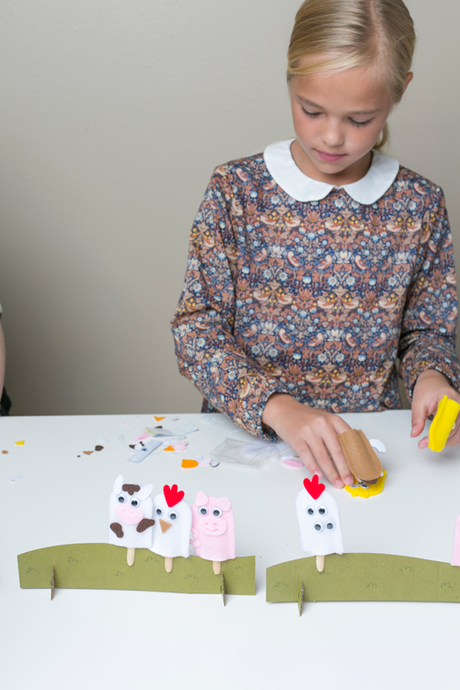 Swayzie's puppets were perfectly normal with no mutations.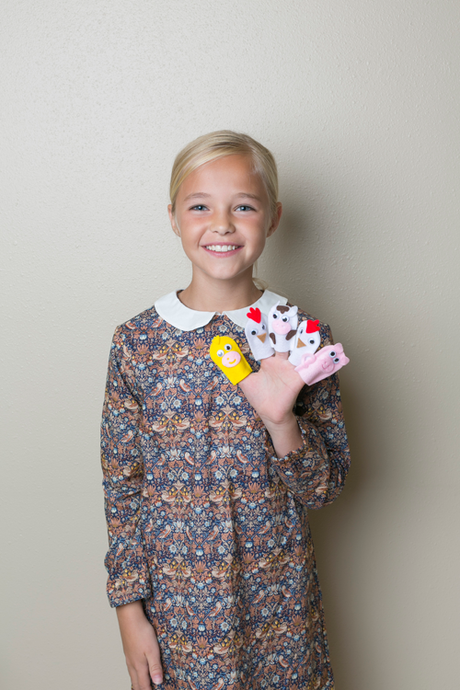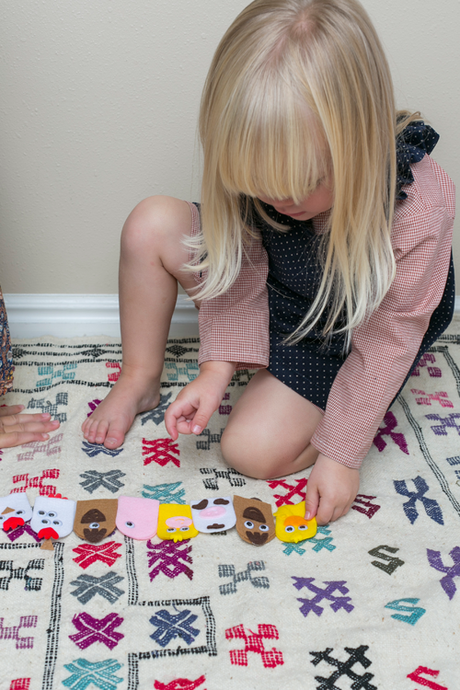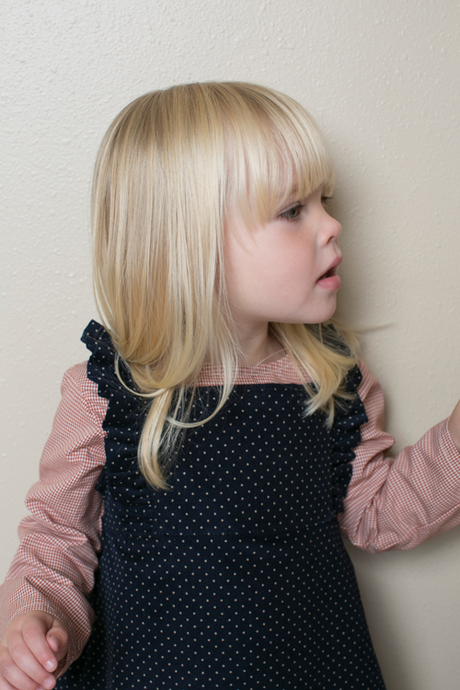 I've said it before and I say it again, the moment I am with child I will go full on mommy/craft blog. WARNING! But in the mean time, it was fun playing a mommy for a day. Thanks for indulging me! And do consider signing up. As a future working mommy I think it would be the best time saver.
Kiwi Crate is giving 25% off the 1st month subscription with the code THTLB. New subscribers will receive free shipping PLUS a bonus welcome kit. 
photography by Trisha Zemp
dresses from Mabo Kids
rug from Interwoven
This post is sponsored by Kiwi Crate. Thank you to the brands who make this blog possible.