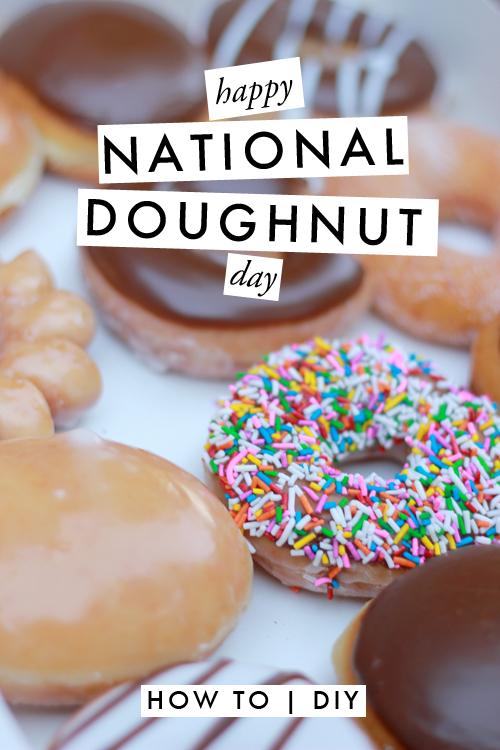 A trip to the local bakery this week told me that National Doughnut day is TOMORROW! And because doughnuts are the new cupcake (right?!) now is the time to celebrate (look at Jordan's fancy donut party. You can be sure that we are not that fancy round these parts). I always took doughnuts for granted until I married a foreigner who taught me that doughnuts are "so" American. Now, I see them as they should be: a delightful American treat. I'm all about that. Because Paul is also training for the upcoming Tour de Donut, basically a bike race combined with donuts (each one shaves off 3 minutes from your time), I decided to surprise him with some "donut training" this morning. Of course, I had to make some decorations too. 
If you've been following along, you'll have noticed that I'm doing a collab with Haagen Dazs where they provide me with a box of goodies each month (including a box of GELATO) to treat me to certain "moments". This past month they gifted me some items for summer entertaining like fun plates, napkins, and placemats so of course, I had to use them for our moment.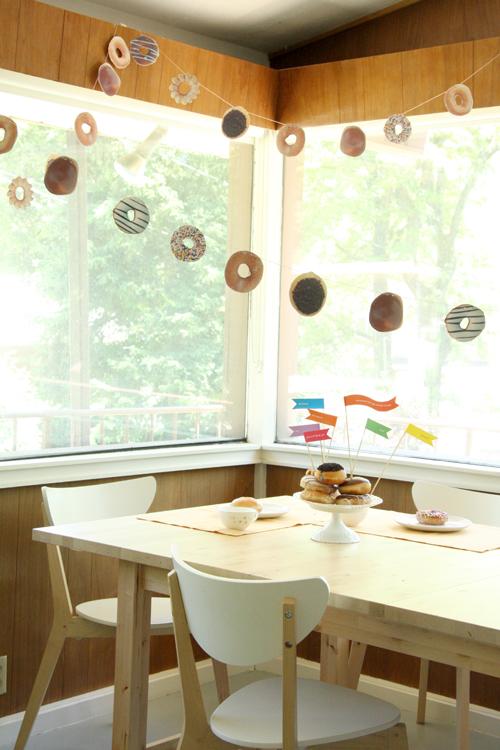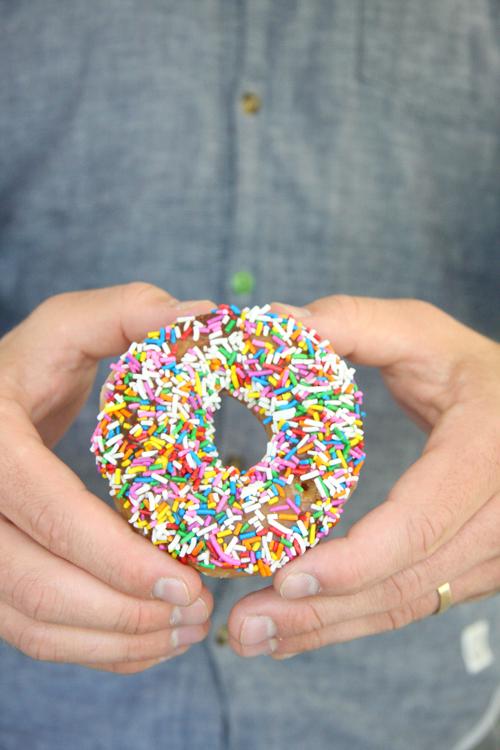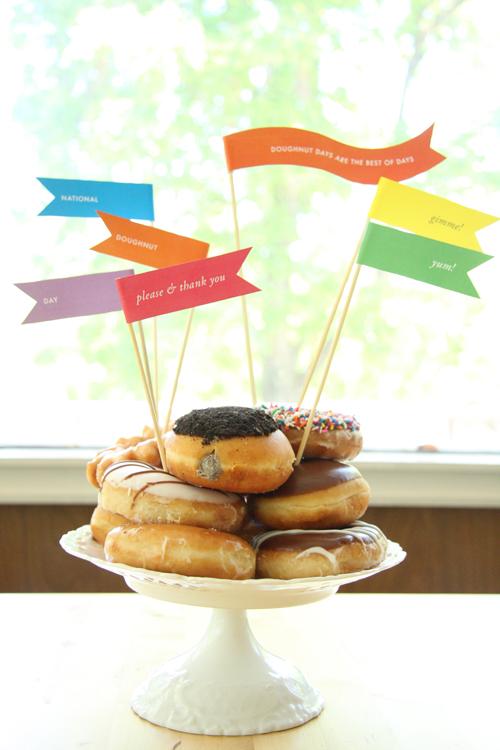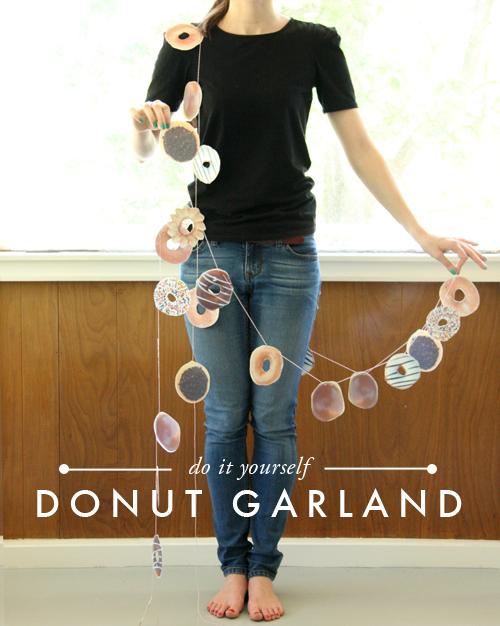 A proper doughnut (donut?) celebration includes a donut garland, of course. I made you a free printable for the occasion.
Supplies: scissors, template, baker's twine or string, needle, glue stick, hole punch (1/16") this one by Martha Stewart will change your life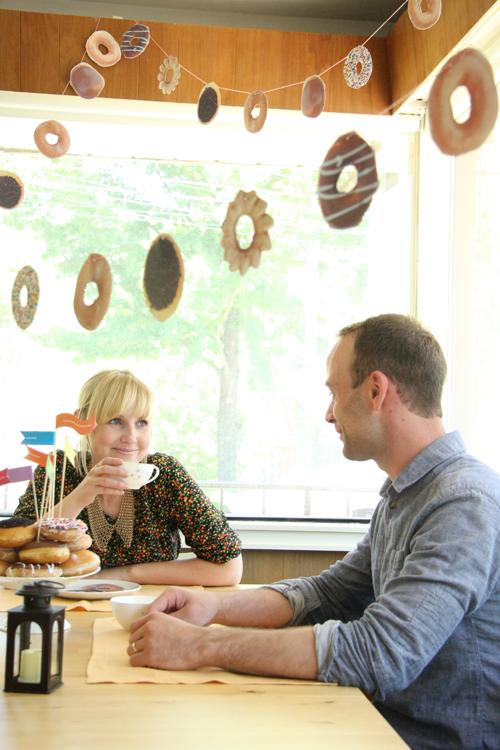 Step 1: Cut out the template (print off from here). I made two of each, one is the reflection of the other for front and back purposes.  Step 2: Cut out the middles. Step 3: Glue stick around the middle.  Step 4: Fold over. Step 5: Cut around the donut. Step 6: Punch two holes in the top of the donut. Step 7: Thread a needle and pull the twine through the holes. Step 8: Add on all the donuts
Voila!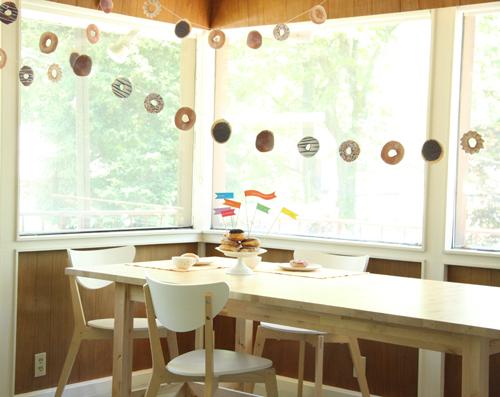 DONUT TOWER FLAGS
Supplies: Scissors, template, skewers, glue
Step 1: Cut out the flags (download the template here) Step 2: Add glue onto the edge of the flag. Step 3: Roll it around the top of the skewer.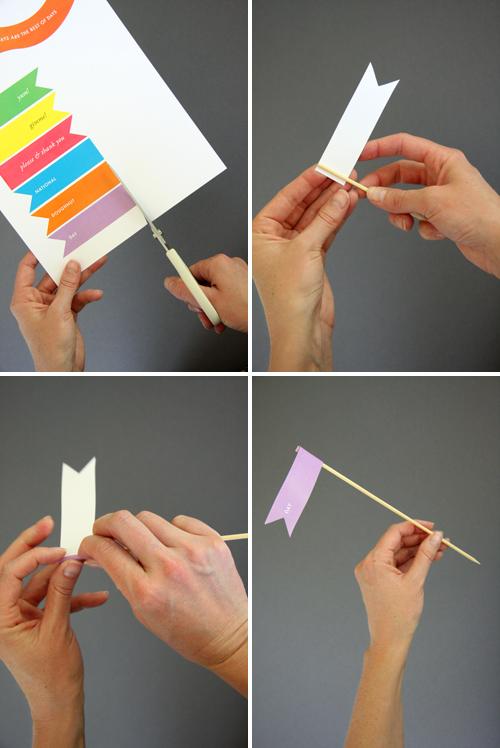 Stick 'em in your tower. Donzo!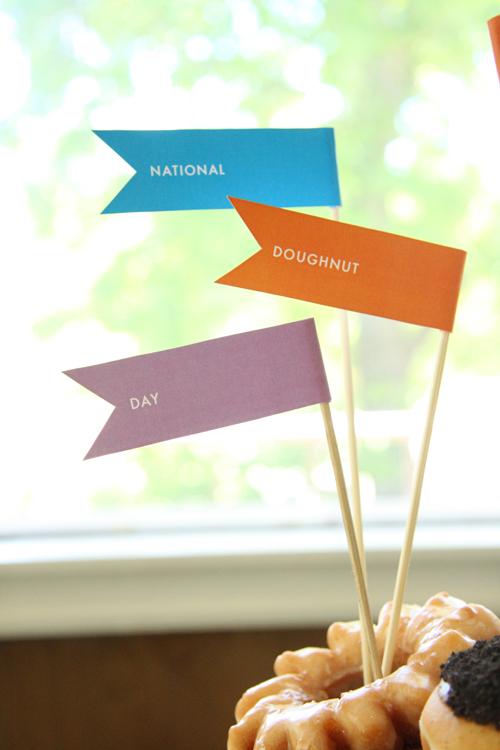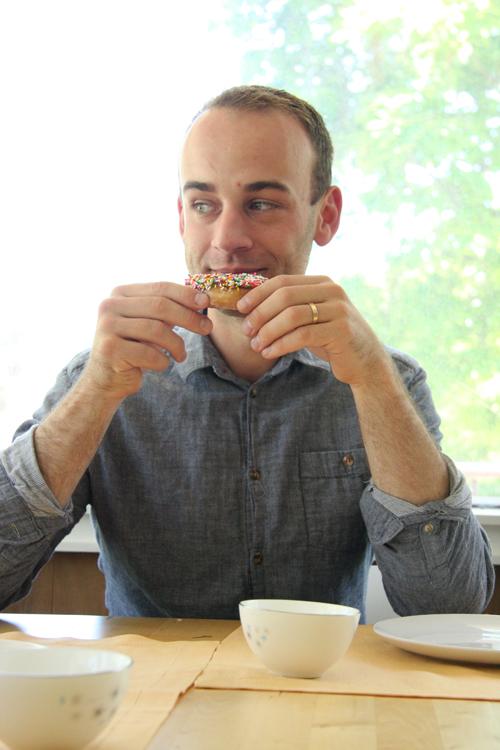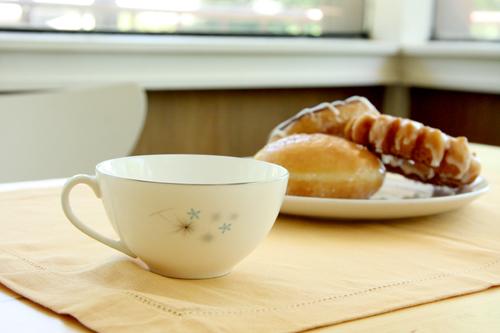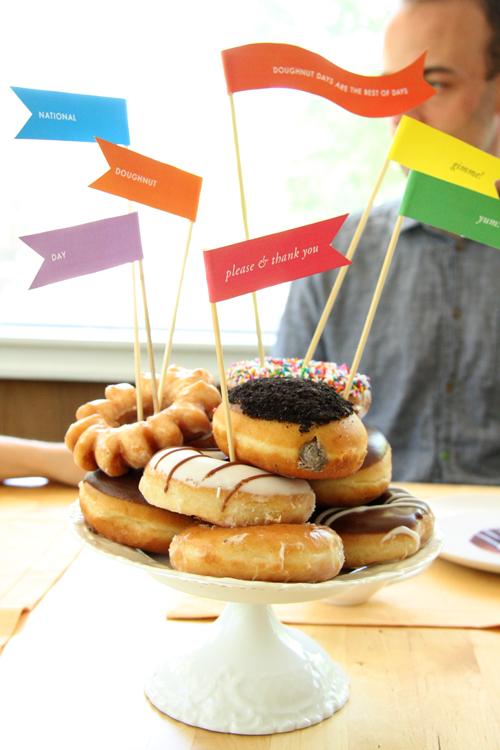 To make it a surprise, cut out some extra doughnuts and lead them from the bedroom into the dining room. Who doesn't want a trail of donuts? The modern day Hansel and Gretel.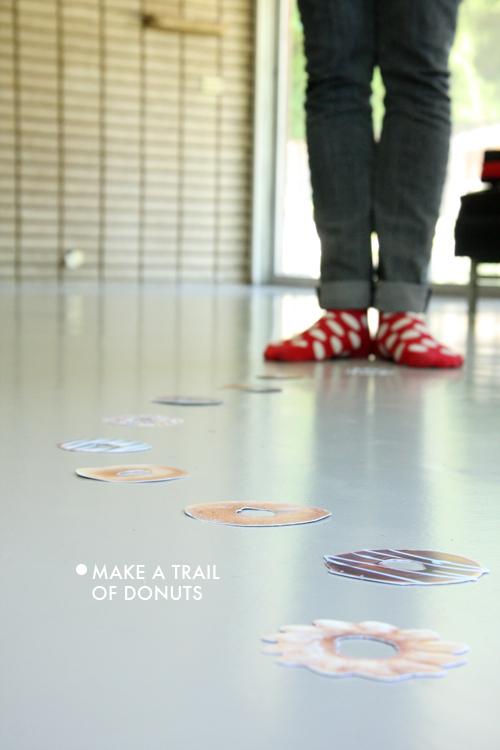 Ladies and gentlemen, How to eat a donut, by Brittany Watson Jepsen: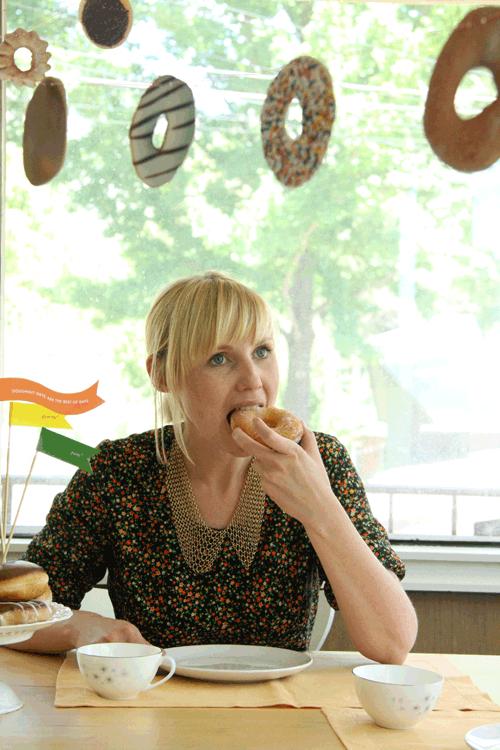 Because I'm classy like that.
This post was made from a true love of doughnuts, but sponsored by Haagen Dazs. Don't let me have the only donut party, create your own moments! When you do, tag them with #hdmoment on your social networks. Haagen Dazs will share their favorites on their Moments for Me page. 

photography by Mandy from Thimble n Thistle