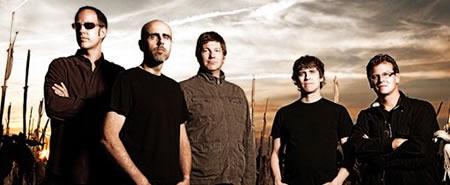 photo: Jay Blakesberg
Jam band veterans moe. are releasing their tenth studio album What Happened To The La Las on January 24th through Sugar Hill Records. The album is avialable for pre-order.

Tracks:
The Bones of Lazarus (Derhak)
Haze (Schnier)
Downward Facing Dog (Schnier)
Rainshine (Schnier)
Smoke (Schnier)
Paper Dragon (Derhak)
Chromatic Nightmare (Loughlin)
Puebla (Schnier)
One Way Traffic (Derhak/Jones)
Suck a Lemon (Garvey)
The will be on tour in Europe in March 2012.
Âť moe.org