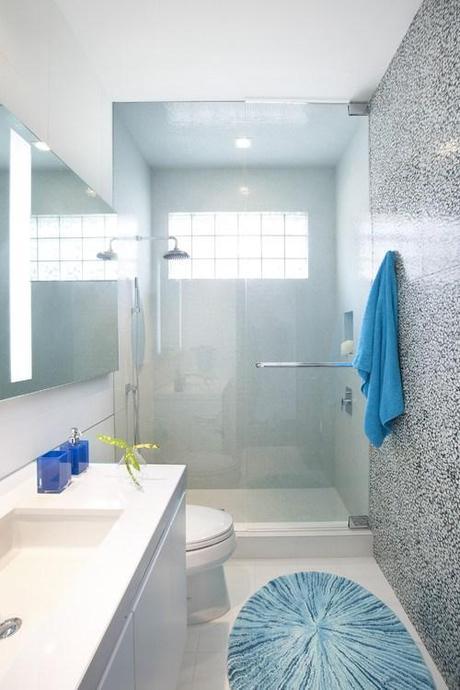 Modern Bathroom by Miami Interior Designers & Decorators DKOR Interiors Inc.- Interior Designers Miami, FL
We have already discussed a few home design trends that experts believe will affect the modern bathroom, including the use of spacious walk-in showers, freestanding bathtubs, and possibly even urinals.
If your budget won't let you indulge in these changes, don't worry. We have several design options that will give your bathroom a modern look without breaking the bank.
Photo by Flickr user Jeremy Levine.
Modern Sinks
One popular design choice you will see a lot is having the basin of the sink rest on the countertop, instead of being recessed within it. The shape of a modern sink is generally a square, a narrow rectangle, a circle, or a squat oval.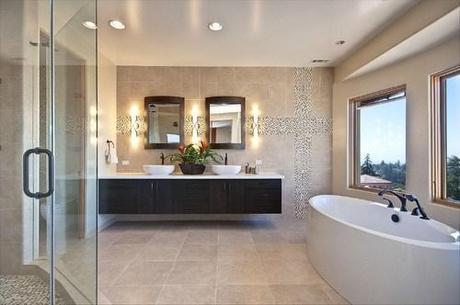 Modern Bathroom by Orinda Interior Designers & Decorators Revive Home Design
Two Vanities
Many modern bathrooms have two vanities. This means two separate sinks, mirrors, and sometimes even countertops. These can function as his-and-hers spaces in the master bathroom, or one can be designated for the kids while you have your own area in the main bathroom.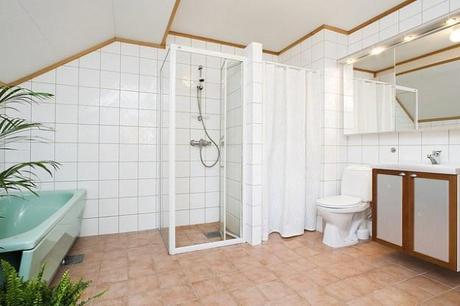 Photo from Flickr user Oyvind Solstad.
Modern Mirrors
On the subject of vanities, modern mirrors should be recessed into the wall, have a sleek edge, or have a simple trim that doesn't protrude very much from the wall. Remember, clean lines are key.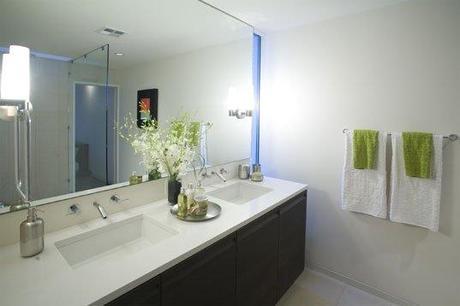 Photo by Flickr user andrewarchy.
A Neutral Color Palette
Decorating in the modern style means working with a neutral color palette. If you want to add a bit of color, do so sparingly. Accent colors can appear in elements like the walls, the countertops, your towels, a bathroom cabinet, or even a small plant.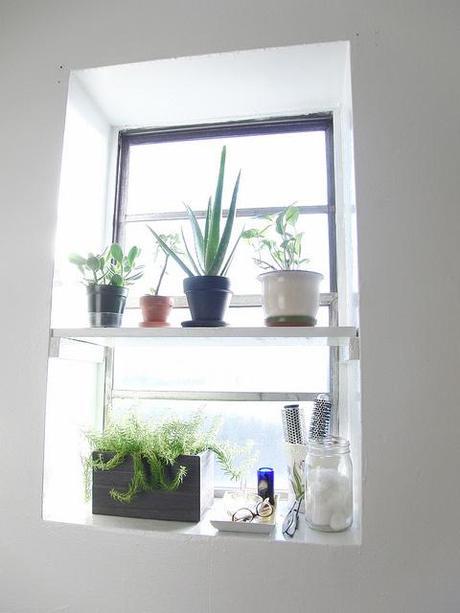 Photo by Flickr user Liz Courtney.
House Plants
Yes, you heard right. As you have seen in many of the photos, plants can be used to decorate your bathroom. People may use them to add a splash of color or make the space feel fresher. These may be smaller plants on the vanity or windowsill, or they may be larger plants stationed in a corner or along the wall. Their pots should be simple, unassuming, and in a color that coordinates with the existent scheme of the bathroom.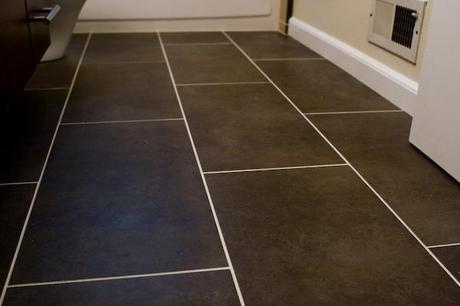 Photo by Flickr user rpslee.
Large Tile
When it comes to tile, whether it's on the floor or the walls, the larger the better. This fits perfectly with the modern style, and it can also serve to make a small bathroom feel more spacious.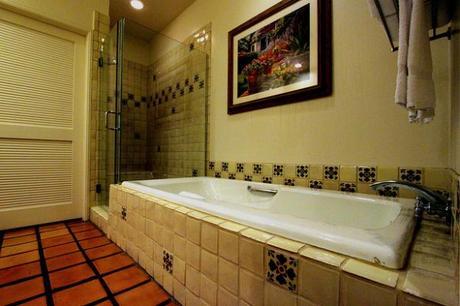 Photo by Flickr user Prayitno.
Other Decorations
To truly follow the modern style, your bathroom should be as uncluttered and simplistic as possible. Your functional items should be unobtrusive, and any additional accessories or decorations should not overpower the room. Limit these to a very small number.
Ostentatious art pieces have no place. If you really want to hang up a picture, find one that isn't overly bold, and if you want to go the extra mile, surround it with white matting.
What feature is essential in your modern bathroom? Would you ever decorate with plants? Share your thoughts in the comments below!